New York Mayor John Lindsay. Remember Him?
A new exhibition, book, and documentary examine the politician's legacy—and reveal how much has changed since the 1960s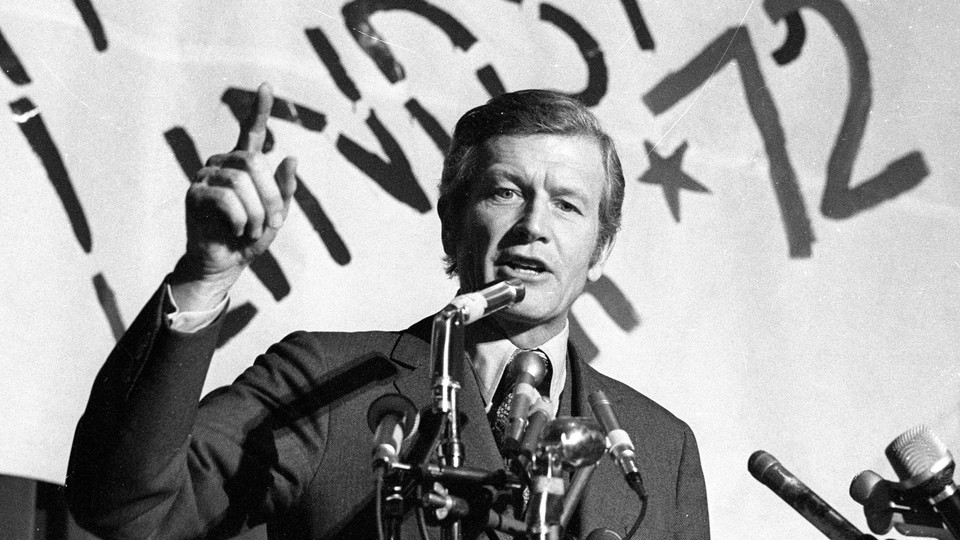 Between John F. Kennedy at the start of the decade and Bobby Kennedy towards its end, in the mid-1960s another charismatic young politician briefly brought energy and promise to public life. He was John V. Lindsay, the liberal Republican congressman from New York's Upper East Side who was elected mayor of New York in 1965. His appeal was forever captured in columnist Murray Kempton's characterization on the day Lindsay started his mayoral campaign: "He is fresh and everyone else is tired." Eight years later, at the end of his second term at City Hall and after a brief run as a Democrat for president in 1972, Lindsay retired. The New York Times Magazine featured his weary face on the cover, with crease lines highlighted by the crises he had encountered, including strikes by municipal workers, budgetary problems, middle-class flight, crime surges, interracial tension over schools and community control, welfare, and a prison riot.
Lindsay never again played a significant role in American politics and seems to have been largely forgotten, except by those in the Baby Boomer generation who were drawn to his vision for progressive urban leadership and those who remember his tenure as a time of social turmoil and challenges that overwhelmed whatever good intentions the mayor had for the city. Now spurred by the fundraising efforts of Jay Kriegel, who as a very young man was Lindsay's chief of staff and special counsel, his former aides and others in his administration have revived the era and the man at its center with an ambitious multimedia presentation notable for its range and candor about Lindsay's bold goals and the multiple obstacles he encountered in pursuit of them. About $850,000 was raised from 300 contributors to mount a fascinating exhibit at The Museum of the City of New York (until October 3) called "America's Mayor: John V. Lindsay and the Reinvention of New York," a companion book of essays by journalists and historians, edited by Sam Roberts of The New York Times, a documentary produced by WNET, the New York public television station, a website, and a series of six symposia at institutions around the city discussing the Lindsay legacy.
"I'd rather John Lindsay be remembered as controversial than be forgotten," Kriegel said, in justifying what some of the old Lindsay faithful see as a decidedly critical appraisal of much of what happened in his years in office as conveyed in the documentary and some of the essays.
Lindsay, a Navy officer in World War II and a graduate of Yale College and Yale Law School, served four terms in the House representing what was known then as the "Silk Stocking" district. He was a liberal Republican of the sort that once was a major force in the GOP and is now virtually extinct. In the mayoral race, he won with 43 percent on the Republican/Liberal Party line, defeating Democrat Abe Beame, the controller, with 39 percent, and William F. Buckley, the writer who ran as a Conservative in protest of Lindsay's candidacy and received 13 percent of the vote. New York City had been governed through the 1950s and early 1960s—competently, it was believed—by Robert F. Wagner, who served three terms. And yet the thrust of the Lindsay campaign and the spirit of the times was that the city was decaying into crisis with rising crime, decrepit infrastructure, disappearing manufacturing jobs, a fleeing middle class, pollution, traffic, and a worsening school system.
The strapping 43-year-old Lindsay brought passion and soaring ambition to his new administration, staffing it with young idealists shaped by the aspirations unleashed by JFK and the stirrings of belief that civil rights and other measures of social transformation were now achievable. A defining feature of the agenda was a classic 1965 series in the New York Herald Tribune called "New York City in Crisis: A Study in Depth of Urban Sickness." The project was led by Barry Gotterhrer, who became a special assistant to Lindsay. By characterizing the city as on the edge of disaster, the Lindsay administration mounted an across-the-board effort at reform and renewal, engaging every major social issue and constituency group of the time, all of whom in time lodged grievances with the system. By the late 1960s, the mayor was engulfed in battles over schools, police, unions, and snow removal, and confronted with, as one poster proclaims in the book, "Gay Power, Black Power, Women Power, Student Power, All Power to the People."
Walking through the exhibit and reading the excellent accompanying essays, you can sense the reasons Lindsay's efforts at societal management and change ran into so much trouble. Too much was happening at once, and little of it could withstand the pressures of popular turmoil to gain traction as policy and practice. Perhaps the greatest accomplishment of Lindsay's leadership was that New York never endured the catastrophic, racially based riots that engulfed most American cities in that time. Lindsay walked the streets and was clearly emotionally fully engaged with the crises around him, keeping them somehow from careening into violence.
By the standards of today, Lindsay was an old fashioned, big-hearted, big-government liberal. Today's New York City no longer operates in that way, but it is if not a better place, certainly a calmer one. And with the gentrification of Brooklyn, the multicultural triumph that is Queens, crime rates that remain relatively low, and a school system that is finally tackling meaningful reforms, it can be argued elements of Lindsay's vision have been fulfilled. I was especially struck by the above cartoon, which was reprinted in the companion book of essays.