This Is Before Rap. This Is All Fact.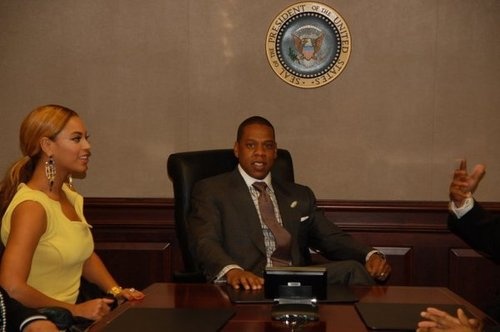 This pic via Gawker. A few days ago Cynic was talking about the little moments that come about from having a black president and how they seem small, but taken to gather, in the long run, they represent a massive shift. This is one of those small moments. I think we can safely say that no other candidate would have had Jay in the White House. I don't even know if Jay would have wanted to go.
After the jump, the hardest Kanye beat ever. OK, maybe one of the hardest. Am I the only one that prefers his earlier work? Dude was hungry.