'Airplane!' Actor Peter Graves Dead at 83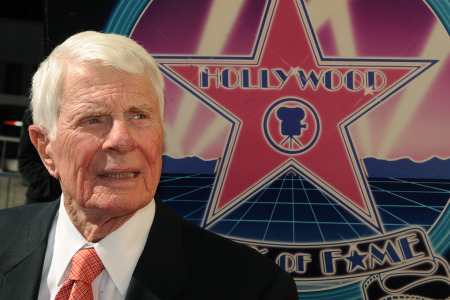 Mark Ralston/AFP-Getty
Actor Peter Graves, known for role in the 80's television show Mission: Impossible and the 1980 movie comedy Airplane!, died at his Pacific Palisades, Calif. home Sunday of a heart attack. Graves was 83 when he died, four days shy of his 84th birthday.
In addition to his Golden Globe-winning role as the director of the team of spies on Mission: Impossible, Graves also lent his voice as the narrator to 60 episodes of A&E's Biography TV show, for which he won a 1997 Emmy for Outstanding Informational Series. He was nominated for another Emmy and two additional Golden Globes.
Graves has 131 acting credits to his name, dating back to 1942 when he played an uncredited bombadier in "Winning Your Wings." His last credit was as the narrator to Darkstar, a sci-fi video game released this year.
Entertainment Weekly's Ken Tucker blogged about how Graves eventually succeeded in his struggle "to rise above the kind of low-budget junk that would become fodder for ridicule on Mystery Science Theater 3000." Tucker wrote that, thanks in part to his role on Airplane!, Graves' career highlighted "the way a smart, dexterous actor can survive decades of tough Hollywood life and emerge looking as he did in his prime: smooth, cool, and dashing."
Here are a couple clips from his career-shifting role in Airplane!, a movie that The Telegraph's Patrick West says "single-handedly killed off the aircraft disaster movie."