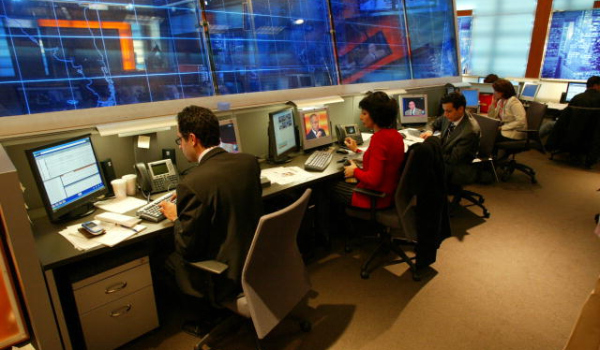 All across America this winter, there are news-gathering start-ups with an array of business models reflecting the energy of an industry in reinvention rather than the dying newspaper trade that has become--while worse-off than anyone would like--an exaggerated cliché. Nonetheless, my back of the envelope calculation of the total investment in this national transformation of the news business is still a fraction of the bonuses Wall Street is paying itself for surviving the government bail-out (and not a whole lot more than NBC
paid
Conan O'Brien to go away). So here's an argument for those with the money to spend to do much more to support an entrepreneurial movement of enormous social potential.
Digging into one week's worth of items culled from Romenesko (the indispensable aggregator of news about journalism) provides a glimpse of what is going on:
The Connecticut Mirror was just launched as a state-wide news source focused on coverage of government and public policy. Led by Michael Regan, a twenty-year veteran of the Hartford Courant and James A. Cutie, a former executive at The New York Times, the operation has raised $1.8 million from seven foundations; enough says Cutie, to operate for three years. I live in Connecticut, and a year or so ago, the respected and popular Attorney General Richard Blumenthal, now running for the U.S. Senate seat being vacated by Christopher Dodd, told me that his job as the state's leading official advocate on behalf of consumers and the environment was being undermined by the elimination of reporting positions that wrote about his areas of concern. The challenge for the Connecticut Mirror--indeed, for most of the new ventures--is to convert start-up funding, which is relatively more available these days, into sustaining revenues for a website that, once operational is subject to scrutiny and criticism.
MinnPost.com in Minneapolis reduced its deficit in its second full year to $125,000 and said it had 60 percent higher page views in 2009 for a total of 5 million visits. I met Joel Kramer, editor and CEO, a former publisher of the Minneapolis Star and one of the earliest leaders in digital news gathering, last spring. Based on his report, Kramer and his colleagues have made good progress in the myriad of financial issues he faced then. "2009 was a very tough year to be a news publisher, a non-profit organization or a start-up enterprise," he wrote, "MinnPost was all three. Given that backdrop, we had a remarkable year."
As a co-founder and chair of the advisory board of the new Chicago News Cooperative, which began supplying two pages of news twice weekly to The New York Times in November and is now intensely focused on adding resources towards a fully realized goal for metropolitan reporting and membership based news interest groups, I can attest to the extraordinary efforts necessary to make these enterprises viable--work that can't really be conveyed in reports intended to show progress and not the stresses of getting there. But so much is going on in all these projects and they are so much more developed than they were a year ago that even die-hard pessimists would have to acknowledge that journalism at every level is not giving up--for all the dire realities of bankruptcies, layoffs, and depleted coverage in so many areas.
I spent a day recently among the recipients of this year's Challenge Fund for Journalism grants (supported by the Ford Foundation, the McCormick Foundation, and the Ethics and Excellence Foundation). These included established industry stars such as Charles Lewis, founder of the Center for Public Integrity, who has started an ambitious Investigative Reporting Workshop at American University and local outfits such as the Wisconsin Center for Investigative Journalism and the Youth News Service Los Angeles Bureau. They were receiving guidance on how to increase "contributed income" (donations) and "earned income" (selling their output). What these enterprises have in common is the vision to invigorate news coverage in all sorts of ways and the need to develop the techniques and outreach to succeed.
In some respects, this activity is a national contest to see who can do best in establishing credibility, visibility, and the persuasive skills to bring in the necessary readership and revenues. At its most sophisticated level (aside from the already vaunted new entries ProPublica and for-profit Politico) are well-funded operations like the Bay Area News Project, which has announced a CEO and editor-in-chief, and the Texas Tribune, whose editor Evan Smith is one of the state's best known journalists. These are destined to make an impact because of the momentum provided by their funding and quality staff. But I'm betting that the leadership and determination at some smaller outfits will make headway if they turn out to have the business savvy that is as essential an ingredient as a commitment to news.            
There was a tremendous amount of news about news last week, including The New York Times announcement that it would start a metering system for payment in January 2011, and the presentation of Apple's iPad tablet, which, by any measure, is a significant new distribution platform. But at least as a big a collective story at these blockbusters is the activity in so many places with a universal and wholly admirable objective: the practice of quality journalism in a digital era.
For an archive of past columns looking at the news industry and its future, click here.

Photo credit: Wikimedia Commons