'Edge of Darkness' Not Worth Seeing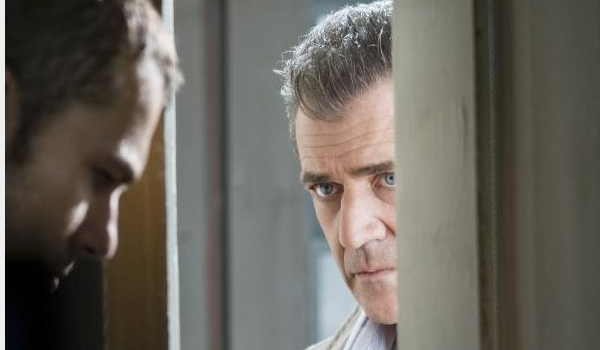 At the end of
Edge of Darkness
, one of my movie companions said, "This is one of the ten worst films I have ever sat through." I agreed with his conclusion. Surprisingly, the
Daily News
reviewer gave this picture
three stars
.
The story is repetitious of earlier films like Silkwood. In that picture, a young woman working at a nuclear processing plant seeks to expose her employer for subjecting his employees to the unsafe handling of dangerous radioactive plutonium. In this picture, a Boston police detective, Tommy Craven (Mel Gibson), is visited by his daughter, Emma (Bojana Novakovic), an MIT alumna who is a whistleblower at a technology company where she works. On the way home with her dad, she becomes nauseous, and we later learn that she has been poisoned by thallium. Emma is gunned down when leaving her father's house. Believing he was the intended target, Detective Craven begins a search for her killers. Along the way, Craven is visited by Darius Jedburgh (Ray Winstone), a consultant for the evil company who is himself conflicted.
The acting, with the exception of Bojana Novakovic, adds nothing to the trite plot. Although she is killed off early, she reappears from time to time. The movie is badly edited, making it difficult to follow the twists of the plot. But it really did not make a difference, because it wasn't worth following at all.
Henry Stern said: "This is not one of the ten worst films I have ever seen, but that doesn't mean it was worth seeing. It is hard for me, as a Jew, to get over Mel Gibson's virulent anti-Semitism. Despite the actor's profuse apology, in vino veritas. The film is a violent detective story, with a lot of people-good guys and bad guys-getting beaten up and shot dead. Of course the villain is corporate America, in league with the government. Shades of Avatar. There are many loose ends, but so what. You knew who was evil as soon as you saw his fat face and fine suit. I did like the Boston settings, and the fast-paced movie wasn't boring. The title had nothing to do with anything. The film would more appropriately have been called, Best Served Cold."
Photo courtesy of Warner Bros.