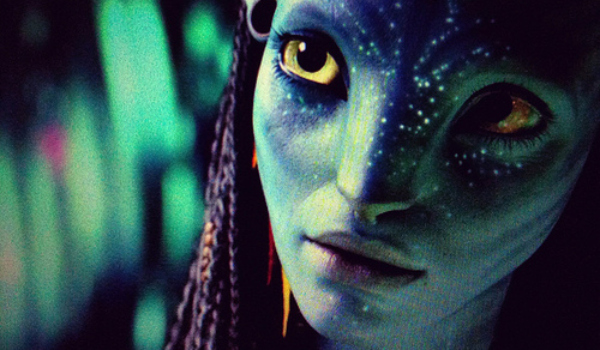 In case you haven't heard, James Cameron's
Avatar
is a huge success. By now, global revenues have surpassed $1.5 billion, with its backers projected to earn a $1 billion or more over time. The film's technical artistry has dazzled critics (the script and acting much less so, despite taking top honors at the Golden Globes). But the most significant lasting impact of the film is the anointing of 3-D as the next big thing in movies and television.
Avatar comes in 2-D formats, but the 3-D version on huge IMAX screens at $15 per ticket has shown the potential for raising the upper limit of what consumers will pay for a movie. I saw it that way in a crowded theater with stadium seating and buckets of popcorn on most laps. IMAX is booming, although it still represents a small number of total screens. According to BusinessWeek, nine of the top ten movies with the best opening weekend box office in 2009 were shown in IMAX venues as well as regular theaters. In the next twelve months, the magazine reported, IMAX will boost its theater capacity by 50 percent. Right after New Year's Day, the Consumer Electronics Show in Las Vegas featured 3-D televisions to be released soon at prices around $10,000 and Discovery and ESPN said they will launch programming that can be aired on those sets. Clearly, the combination of videography, computer animation, and projection has rendered stereoscopic presentation possible on a scale to make filmmakers delirious and moguls giddy.
As any film buff knows, 3-D is nothing new. The merging of left-eye, right-eye pictures into single images with depth fields has been around since Thomas Edison. The short-lived peak of previous movie popularity for 3-D was in the 1950s, with the advent of polarized lenses. Probably the most famous movie of that 3-D era was The House of Wax, in which Vincent Price's grotesque, melting face in flames at the climax was meant to terrify filmgoers. Bosley Crowther's review in The New York Times on April 1, 1953, is worth reading for its vituperation. He called it as "wild a display of noise and nonsense as has rattled a movie screen in years." Ultimately, he concludes, "the added dimension of 'deepness' is of slight significance." It should be noted that, at New York's Paramount Theater, an accompanying stageshow featured crooner Eddie Fisher, then at the height of his fame. The 3-D era soon ended, just as several memorable pictures were being released, including Alfred Hitchcock's Dial M for Murder, because studios decided the added revenues weren't worth the trouble.
I have no idea what 3-D on television is like, but one of the most striking features of Avatar as the pinnacle of the movie genre is that, after a few minutes, what Crowther called "deepness" is no longer especially important to the film. Engulfed by all the computer wizardry on an enormous screen with stereophonic sound, having creatures fluttering and weapons blasting overhead seems no particularly big deal. As has been the case for movies so often before--faced with the competition of television, ever-larger home screens, DVDs with extra features, HDTV, and now Blu-Ray--the goal of 3-D and IMAX is to draw audiences into theaters. Ticket sales reached a record $10.6 billion last year, proving again that theaters still provide the essential lift-off for event films that then roll up added revenues in home release. And with each succeeding breakthrough in magnificence, the audiences are inclined to become more demanding.
It certainly seems now that Avatar will be hard to top. It cost $380 million to make, and a vast additional fortune to promote. Because his Titanic was such a blockbuster, Cameron could command the resources to make this movie happen at the level it did. Yet history shows that today's extravaganza is bound to be superseded eventually. A generation ago, Star Wars was the ne plus ultra; now it looks almost quaint. The enduring films of sweep and spectacle are those like Lawrence of Arabia, Gandhi, and Saving Private Ryan, which are as memorable for their story telling as for their panoramic vision. Avatar is a technical triumph. But I'm guessing it is too much of Cameron's supersized video game to provide much basis for other 3-D films.
As for the 3-D television, the likelihood that it will eventually dominate the market seems remote given the costs and the need for accompanying goggles. In his skeptical appraisal of home 3-D, David Pogue, The New York Times technology columnist, wrote after the consumer show, "didn't the TV makers and broadcasters just finish dragging the populace through a confusing, expensive transition from our old TV system into the new, flat panel, high definition age? . . . I think there's something called Upgrade Fatigue, my friends, and I think the TV industry is about to face-plant right into it." The future of 3-D may well turn out to be a lot like its past: a recurring fascination and fun to watch in the right circumstances, but less a pillar of entertainment than Avatar's colossal momentum at the start of 2010 would make it seem.
Photo credit: tsmall/flickr