I am wending my way back home from the Sundance Film Festival, sleep deprived, blood full of hemoglobin from the altitude and ready to leave Utah's 3.2 beer.  As Bob Dylan sang, "I'm going back to New York CIty.  I do believe I've had enough."
Still, I had a good time premiering my film, "CASINO JACK and the United States of Money" about former uber-lobbyist Jack Abramoff.  Audiences seemed to respond well, particularly in the wake of the recent Supreme Court decision to unleash the unchecked financial power of corporate cash on our political system.  Suddenly the history of influence peddling described in the film seemed both more relevant and rather quaint compared to what is about to come.
The highlight of the premiere for me was the "live" appearance of a number of people who were interviewed for the film, notably former Ohio Congressman,
Bob Ney
--recently released from prison--and the man whose testimony helped to put him there, Neil Volz.  Neil--who also pleaded guilty to wrongdoing--had been Ney's chief of staff and had also worked for Abramoff at Greenberg Traurig.
Here's a photo of me and Ney and one of Ney in front of the film's poster.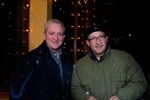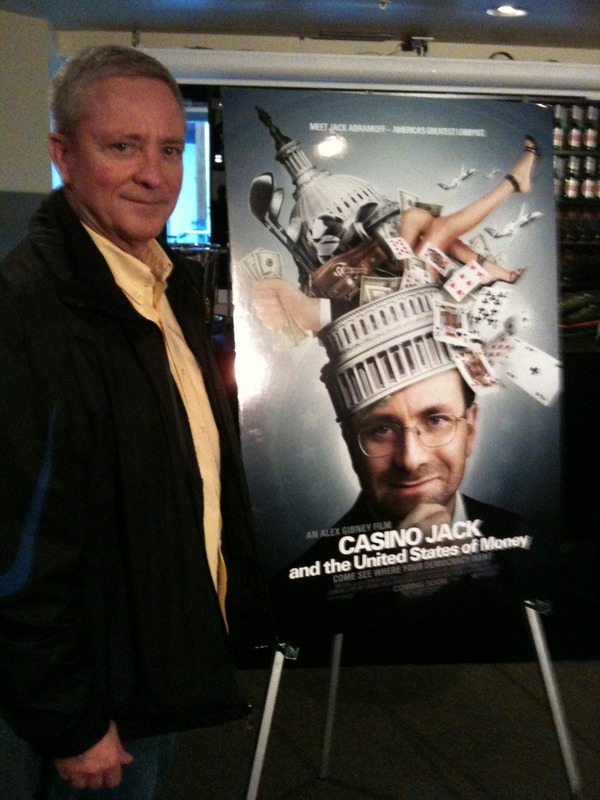 Seeing the film for the first time, Bob agreed to take questions from the audience after the film, which he did with grace and good humor.  While parts of the film were painful for both Bob and Neil, the story and their expression of regret provoked a reconciliation of sorts.
In a Q&A in the second screening, Neil was joined by Native American lobbyist, Tom Rodgers--whose role in fighting Abramoff's Indian lobby practice is detailed for the first time in the film--and David Sickey, vice-chairman of the Louisiana Coushatta tribe. Two of Jack Abramoff's former assistants were also in attendance.