Encore! Encore! And Journalism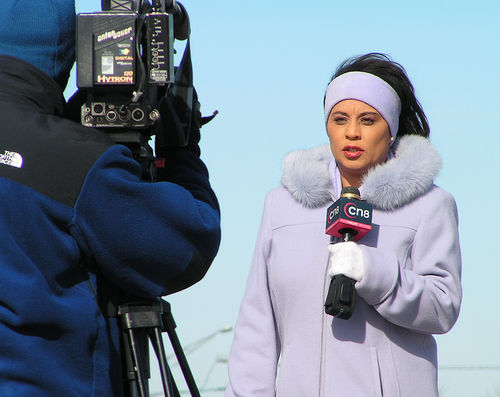 Journalism's Great Depression has meant the loss of many thousands of jobs: 16,000 in 2008 alone, according to estimates cited by the
Columbia Journalism Review
. These departures are characterized and paid for on a scale that goes from lucrative buy-outs to firings with virtually no severance. Overwhelmingly, the cuts represent a break from expected career patterns with resulting personal and family upheaval. Not surprisingly, a
fin de siècle
gloom tends to hang over newsrooms these days, especially in the once-proud metropolitan dailies and in many magazines.
But there is another emerging strand to this narrative. It certainly does not off-set the magnitude of contraction, yet is well worth noting. Newsroom refugees are reinventing themselves in a variety of ways as entrepreneurs, authors, free-lancers, teachers, public relations and communications specialists, and presumably, craftsmen and women of various kinds.

Last week, the Columbia Journalism Review (where I am vice-chairman) announced the first CJR Encore Fellows, four eminent journalists who will write for the magazine and cjr.org over the next nine months. They are Lisa Anderson, who was the New York bureau chief and a national correspondent for the Chicago Tribune; Jill Drew, who was an associate editor at the Washington Post; Terry McDermott, most recently at the Los Angeles Times; and Don Terry, who was on a team that won a Pulitzer Prize for the New York Times and now contributes a column to the Chicago Sun-Times. The group will also spend time at The Poynter Institute and at Columbia University at what are intended to be sessions about how to take advantage of their transition from high-profile jobs to the next phase of their careers.
The establishment of CJR Encore Fellows, with a grant from Atlantic Philanthropies, is an extension into journalism of a movement that has started to take hold in the past decade in other fields: education, medicine, law and most recently, in Silicon Valley. Under the charismatic leadership of Marc Freedman and his colleagues at Civic Ventures, a San Francisco-based think tank, baby boom professionals are being encouraged to reevaluate career objectives at what, until very recently, might have been their prelude to retirement with a goal of making contributions to society.

As the evangelist for this movement, Freedman wrote a book, Encore: Finding Work that Matters in the Second Half of Life, in which he describes his scenario for the future this way: "Longevity, demography, human development, generational experience, fiscal imperatives, labor market dictates, and the particular historical moment combined to lead boomers to contribute longer and to use their education and experience in areas with jobs to offer, deeper meaning to confer and broader social purposes to fulfill."
The boomers, particularly those over 50, were the first targets of newsroom buyouts when that process began earlier in the decade. The idea of paying off more experienced journalists essentially as a cost-saving move clearly was not intended as the inspiration for a social movement of public-spirited service, which is the underlying goal of Encore. Civic Venture's Purpose Prizes award as much as $100,000 to people over age sixty who create entrepreneurial nonprofits. (One of my favorites is Robert Chambers, who used a background in, among other things, auto sales to establish a store-front advising poor people how not to be cheated when buying a used car. The next group of winners will be announced in November.)
Given the way so many journalists think of themselves these days, the CJR press release and the coverage it produced highlighted the fact that the recipients had been "downsized," suggesting that as a defining qualification for the fellowship. In fact, Encore idealists envision the movement more as a way of choosing to contribute to society's improvement rather than a recovery plan for people being laid-off. The Encore vision is undoubtedly a meaningful goal.
But the realities of journalism's problems have removed the luxury of options for people without jobs. Encore for them means finding places to continue writing, reporting, and analyzing; perhaps in the emerging ways that technology now permits and using updated digital methods. While the instinct to move into new fields -- those more broadly associated with traditional social work, such as teaching -- should also be supported, journalism and the role it plays in society needs the benefits of experience and judgment that the boomers can bring to it. The CJR Encore Fellows could be at the forefront of an effort to provide momentum for journalists contemplating their encores, the way mid-career fellowships such as the Nieman at Harvard and those at Stanford, Michigan, and elsewhere always have sent journalists back into the field with new energy and ideas.
All around the country, there are creative nonprofit and for-profit projects forming to invigorate local and investigative journalism where it has been sorely depleted. Most of these new models are still in start-up phases, with limited funding, but a few, including ProPublica, Politico, and GlobalPost already are celebrated for innovation and success in their specialties. Encore fellowships are a good new idea for journalism and hopefully will emerge as yet another piece in the reconfigured universe of quality media.
(Photo: Flickr/Sister72)