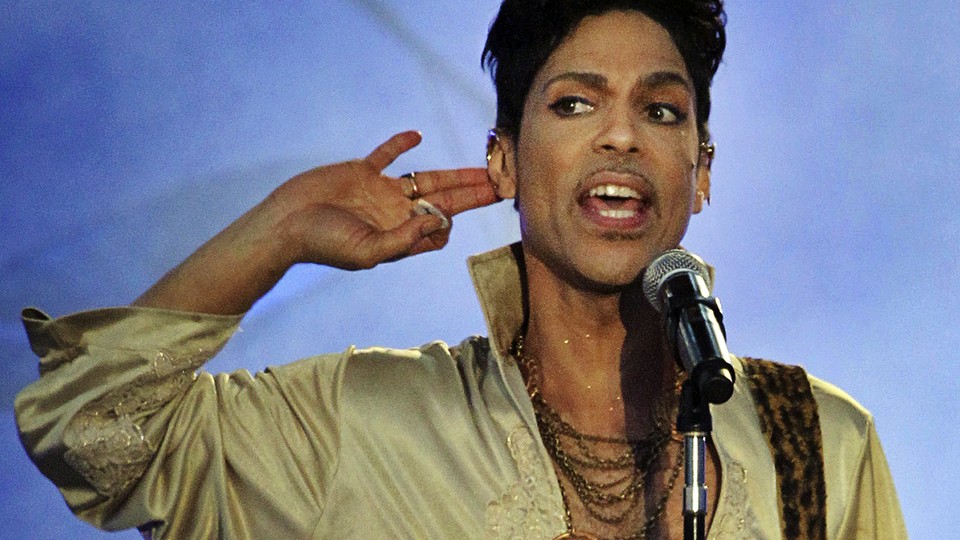 I missed out on too much Prince, when I was kid. Weirdly enough, I thought of Prince as my mother's music. I think all black kids who came up in the 80s had mothers who loved Prince. Much of my favorite Prince stuff, not from me rocking it, but from my Moms. She loved Kiss and the video. I remember she thought the line "You don't have to watch Dynasty, to have an attitude," was great.
One thing I've appreciated about Prince, as I've aged, is that he knows how to sing about sex, like a man honestly singing about sex. Much of the misogyny in hip-hop (and I suspect in other art forms too) comes from, forgive my profanity, a deep-seated fear of ass. Men—and especially young men—fear what they will do to be physically involved with a woman with whom they're infatuated. They compensate by turning this fear on its head and projecting. They make women into temptresses, gold-diggers, and villains, and make themselves into conquering heroes. Pussy don't rule me, they'll say—even though pussy ain't thinking about them. Which is the problem, or rather their problem.
But Prince was never afraid of himself, or what he'd do. On the contrary, he embraced it. In a song like "Erotic City" he earns the right to say "We can fuck (funk) until the dawn," by first saying, "Every time I comb my hair \ Thoughts of you get in my eyes," or "All of my hang-ups are gone \ How I wish you felt the same." He revels in the wanting, in the potential for rejection, he does not fear it. And having done that, he goes out and makes his own demands:
Women, not girls, they rule my world
I said they rule my world
Act your age, not your shoe-size, Mama
And maybe we can do the twirl.
That is just great. It's all there, and so confident—a mixture of his own power ("Act your age, not your shoe-size") and vulnerability ("they rule my world"). I think that mix of vulnerability, confidence and honesty was why our mothers loved him. I think that was the sort of alchemy we missed in hip-hop. We got close a few times—notably De La Soul on "Buddy" or "Eye Know," or The Roots on "Silent Treatment" or "You Got Me." Also, there are a few Outkast joints. But we never achieved that sort of confidence—that sort of true manhood.
But hey, that's why he's arguably the greatest pop musician of our time. Now if he can just get off the homophobia trip.