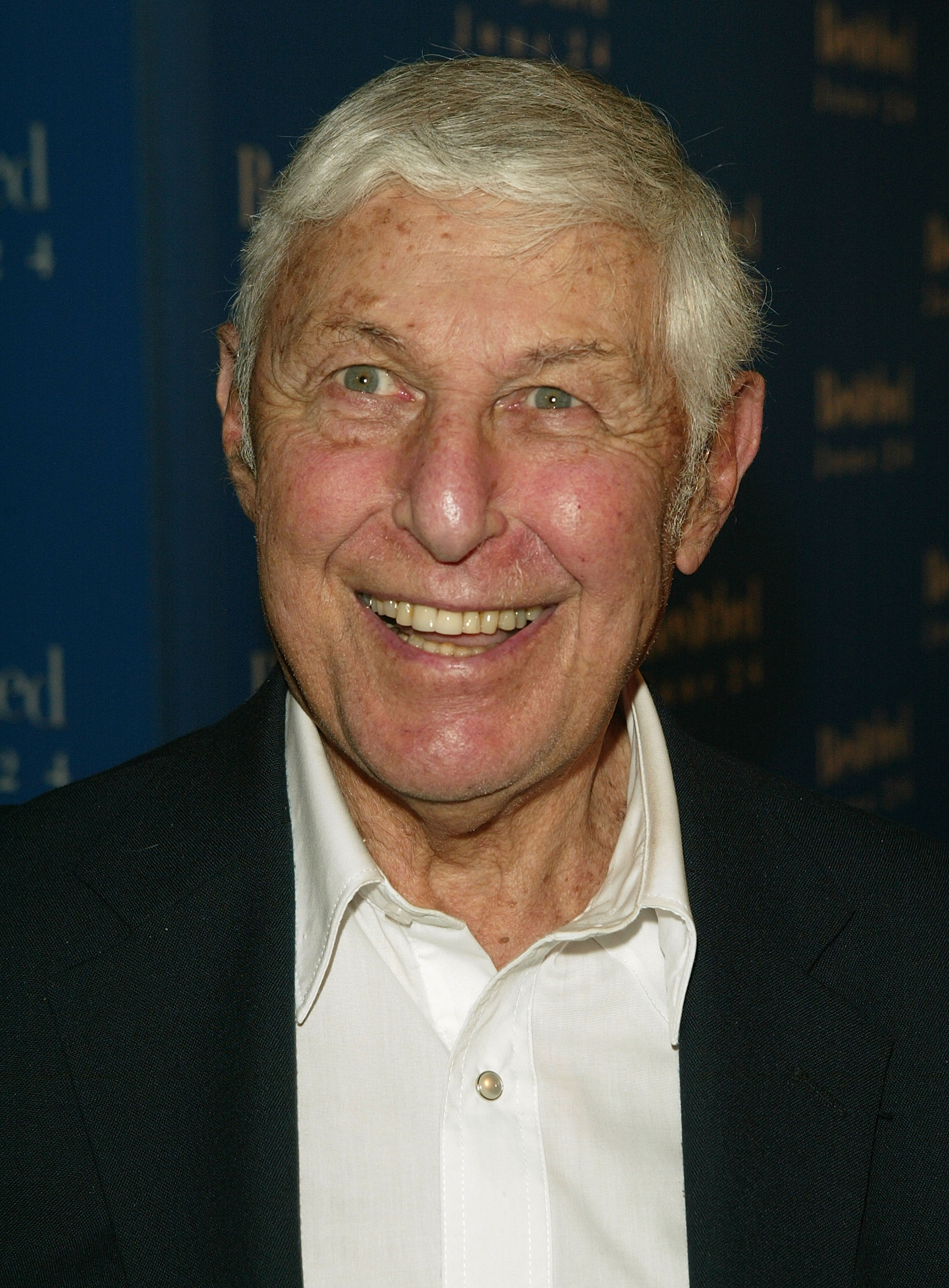 The deaths of Don Hewitt, producer extraordinaire, and earlier this summer of Walter Cronkite highlight from both sides of the camera the passing of broadcasters who epitomized the best in television news: great storytelling that combined journalism with showmanship of the sort that television, from its earliest days, has always demanded. It is striking and sad that both men in their later years talked openly of their disappointment with how news on the airwaves had been degraded in favor of profit. In fact, these frustrations were nothing new. Their predecessors in the superstar pantheon of CBS, Edward R. Murrow and Fred Friendly, were already warning of the corrupting values of television news in the 1960s, when Hewitt and Cronkite's brilliant careers were on the upswing.
News on television has always been caught in the vortex of the competing pressures of journalism, entertainment, and money. Cronkite's currency was credibility and prestige from his role on the nightly news. But in 1981, when he was 65, CBS bumped him for Dan Rather and never used him in any significant way again, for all the fulsome tributes the network offered after his demise. Hewitt continued as executive producer of 60 Minutes into his eighties, but in the last few years of his tenure, in particular, he was considered a problem by CBS management because of his prideful, willful stubbornness when it came to accepting mandates for cuts in staff and expenses. Don once told me that he even offered to give up a portion of his salary if the money would be used to support the show. I never heard the outcome in that instance. But 60 Minutes, the most successful, probably the most honored, and certainly the most profitable program in the history of television news did endure several rounds of significant cutbacks (while it needs to be said, maintaining quality under Hewitt's successor, Jeff Fager).
I came to know Don Hewitt in a variety of ways. His wife, Marilyn Berger, an accomplished journalist herself, was a friend of long-standing and a colleague at The Washington Post. As a book editor and publisher, I pitched stories to Don and his staff, about which more in a moment. And finally, in 2001, PublicAffairs, which I founded, published his memoir Tell Me a Story: Fifty Years and 60 Minutes in Television, a wonderful, bracing book that to Don's chagrin only became a modest national bestseller. After all, his television program was consistently in the top tier of ratings by any and all measures.
And here is one of the reasons the show was so good, with an apology for the opaqueness of the anecdotal fine points: In the winter of 1998, 60 Minutes was preparing to broadcast an interview with a notable personality who was also a PublicAffairs author. I happened to overhear Don telling people at a cocktail party that the interview contained a revelation about the author's past. When I gingerly reported to our author what Don had said, it was clear from his reaction that something might have happened in the way the interview was edited. I chased down Don on a Saturday morning and shared the author's concern as contained in a letter faxed to me. Amazingly, although the program had already closed, ready for airing the next night, Don went to the studio, viewed the raw footage, and added 18 seconds, changing the tone of the revelation from a scandal to a youthful mishap. Over the decades, scores of subjects in 60 Minutes pieces have squirmed over the way they appeared on the show and my access to Don was highly unusual. Nonetheless, what that incident demonstrated to me was the incredible attention to detail that Don applied to every aspect of his program and why he should get the credit for making it so compelling.
Don maintained that audiences tuned into 60 Minutes because they wanted to see what the correspondents--Mike Wallace, Morley Safer, et al--were up to each week. And that was certainly true. But Don's unique gift was in shaping stories, honing them to maximize their impact. Frontline, PBS's signature hour-long documentary series whose executive producer, David Fanning, is a creative force comparable in many respects to Hewitt, tends to use anonymous narrators to carry the story. Hewitt favored putting correspondents in the limelight and devised the magazine format. Like everything else about 60 Minutes, this choice reflected Don's vision. Before the debut of the show in 1968, there was nothing really like it on television, and no producer has ever come close to matching it again, although many have tried.
In the mid-1980s, CBS went through an upheaval of ownership and management and ended up with Laurence Tisch, a billionaire investor whose family controlled the vast Loews Corporation, as CEO. It quickly became clear that Tisch was not the steward of journalism values that Hewitt and others had hoped he would be, and his tenure marked the beginning of the cost-cutting of CBS News' admittedly well-funded operations, cutting that has continued ever since. In Tell Me a Story, Hewitt acknowledged a paradox: He and others wanted the networks "to push back the walls that separated news from entertainment, but (were) not above climbing over the rubble each week to take an entertainment sized paycheck for broadcasting news."
Don had an idea, which his colleagues and friends could attest happened frequently. He proposed rounding up the capital to buy CBS News from the network and then selling back the programming, which would assure that decisions would be made by journalists and not remote network executives. The concept had much in common with Ted Turner's plans for CNN, then in its early years. Time has shown that while CNN makes money from advertising and cable fees, its claims to be the world leader in news is under constant challenge from the polemics, hysterics, and ratings of other cable news outlets. Instead of pursuing that entrepreneurial urge, Don stayed with CBS--and in all the ways he could, preserved the integrity and dazzle of the great program that was his life's work.
(Photo: Peter Kramer/Getty Images)