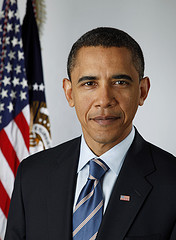 President Obama's perfect, four-hour homecoming Thursday included exulting in a Chicago White Sox no-hitter and raising around $3 million. But what was in it for your garden variety rich American?
Well, at the North Side home of Penny Pritzker, a close Obama chum and super fundraiser, there was a large, if culinarily unimaginative, early-evening buffet dinner, according to resourceful Mike Flannery, a reporter for Chicago's WBBM-TV and the best political journalist in town.
A highly-placed kitchen source told Mike that the buffet for the 100 attendees included rack of lamb, beef tenderloin; Ahi tuna; crab cakes; mushroom tart; lobster and shrimp jambalaya; flat breads with chutney and goat cheese; and rice crackers and seaweed salad.
Mike, a cerebral Georgetown University graduate, will admit to not being a potential contestant on Bravo's "Top Chef." But my Pulitzer Prize-winning wife, a bonafide ace cook, sniffed that it sounded "like a buffet at Houlihan's." Ouch. That's a decidedly uninspired downtown restaurant that's a slight improvement over T.G.I Friday's. Then, again, she studied cooking in Paris.

"You don't spend $15,000 for dinner," said Norman Bender, a plumbing magnate from Woodbridge, Conn., among guests who came from across the land and, in one case, London. "We got to speak to the President of the United States."