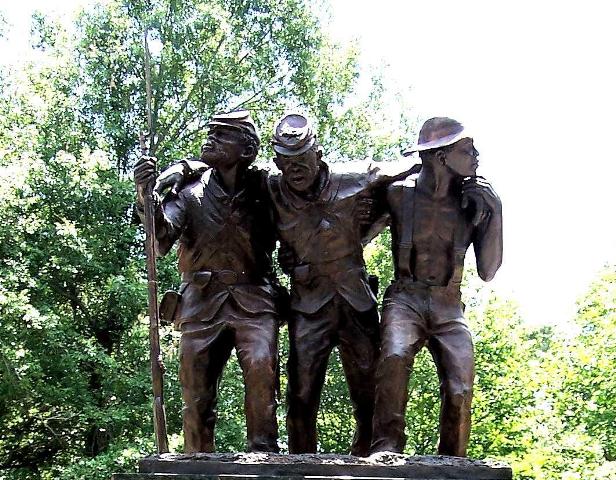 I got a lot of notes about Pat Buchanan's rantings last night on MSNBC. I think the most revealing portion of his blathering is the that contention that no black people died at Vicksburg. My favorite comment on those mythical black soldiers who didn't die during the Vicksburg campaign comes from Southern diarist Kate Stone. She's reporting on the battle of Milliken's Bend:
It is hard to believe that Southern soldiers--and Texans at that--have been whipped by a mongrel crew of white and black Yankees. There must be some mistake.

What a great line--There must be some mistake. It says so much about the racist mind. And about Buchananism. Seeing him say that, for me, just confirmed that I am on the right path with all of this reading.
You can read up more on Milliken's Bend here. The picture above is a monument to black soldiers that now sits in Vicksburg National Military Park.