"I'ma search for the one that make my wealth feel poor"
(In case you're wondering, that lyrical jewel is from Kobe Bryant's best forgotten "K.O.B.E.")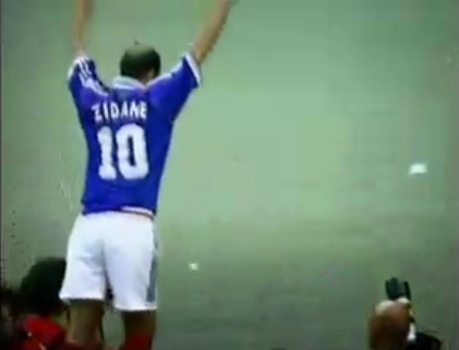 Last night I read Grant Farred's Phantom Calls (part of the consistently amazing Prickly Paradigm pamphlet series). Farred situates the Yao Ming Event within larger discourses on race and globalization--I won't get into it here--but one thing that did stick with me was Yao's unironic self-identification as just another Chinese worker. Because, obviously, most Chinese workers--most workers anywhere, really--would hardly view Yao's position as equivalent to theirs.
Anyhow, I was thinking about this while watching the trailers for Spike Lee's latest documentary, Kobe Doin' Work, wherein Kobe's already-remarkable ego finds reason for further growth. (The film airs Saturday night on ESPN--free of commercial interruption!) Lee trained 30 cameras on Bryant for a single playoff game against the Spurs; he also received access to the Laker locker room before, during and after the game. There is certainly something sublime about watching the body control of an ace athlete, and to this end Kobe Doin' Work is as good a use of 30 cameras as any. But I was struck by this idea that the film was designed to offer a typical "day at work" for Kobe--that the behind-the-scenes access, all of the cameras which put us on the court alongside him, all of it somehow makes Kobe one of us, just another guy putting in a day of work.
Kobe clearly mimics Zidane: A 21st Century Portrait--a debt Lee acknowledges. But what strikes me about Lee's version of the all-eyes-on-him sports documentary is the way in which it only confirms our worst ideas about celebrity. It makes the idea of celebrity palatable by bringing the celebrity down to our ho-hum milieu--Look at all the meetings he has to go to before the game. It's hagiography--but the self-aware kind where Kobe jokes about how much he talks on the court...as he talks incessantly on the court.
All of which makes Zidane (itself inspired by a rare German film about George Best called Football as Never Before) all the more provocative. Even though Douglas Gordon and Philippe Parenno's 17 cameras track the movements of one of the most famous footballers ever, the film's not really about Zidane. It's about the cameras. It's about all the insignificant, instantly forgettable, granular moments that cohere, eventually, as narrative. It's about Zidane standing and watching as his teammates hustle toward a failed strike (we never see it; the camera stays on him). His Real Madrid teammate David Beckham trots by dutifully. Roberto Carlos says something; for a few seconds, Zidane's cipher of a face betrays emotion. At halftime, the filmmakers show us images (some grisly, some cute) of everything else going on in the world that very day. There's probably about five minutes of total narration.
At times Zidane feels more like a surveillance video than a sporting event (and an unusually exciting one, at that). Even though hundreds of thousands of spectators and dozens of cameras follow Zidane on the pitch, the film is the opposite of a larger than life rendering. There is grace in his slightest gestures, a weariness as he jogs, an everyman quiet as he surveys the action many yards away and measures his distance from it. It is captivating, whether you like the sport or not, and it reminds the viewer of our own dignity as individuals. It reminds us of everything Kobe Doin' Work hopes us to forget.