Drugs, jewels and Versace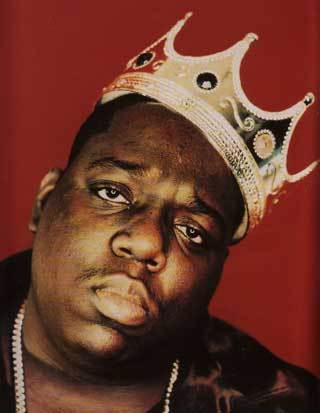 Howard University, over a decade ago, and I was, as you must know by now, the essence of elitist, backpacking player-hatred. I stepped out the womb disheveled, crooked glasses, nappy head, dirty to the world. And I could not change for college--in the hall of heroes and game, I was steady banging "Suspended in Time," chasing girls who looked right through me, toting Walter Rodney wherever I'd go. In Founder's Library, there were pictures of Titans. Ali outside Douglass Hall, Eric Williams in shades, Malcolm and Bayard going a few rounds. I'd visit a few times a week, get charged off tradition, and then walk out out on to the yard, not sure which way to go.
Fridays were straight confusion. That was when Mecca shelved their Timbs, and lined U Street, hoping on Republic Gardens and fifty cent drinks. But I was home in my cluttered efficiency, alternating between Larry Neal and NBA Live. Outside, the cars would wheel up 15th, past the corner-hangers, hustling their headache weed. From their systems, always the same ass-mongering anthem pumped--a fat dude swinging on his own dick. I'd shake my head knowing it was the sign of the times, knowing that it was 1995, and Biggie Smalls was fucking up my life.
So much time spent on what is and isn't real. I was a wannabee poet failing out of English. No matter, I'd tell myself, classrooms are artifice. The real man must self-reach. I'd troop down to the local open mics--partly to check out shorties so gorgeous they scared me, but mostly to sneer at bad poetry, and feel angry. And feel right.  At home in the afternoon, there were Power Rangers on the screen, and I was preposterous swearing that the world has not been the same since the days of Skeletor came to Grayskull. I was nostalgia in the flesh. Never was there a kid, more in need of drink. Never was there a dude who should have pulled, not passed, in the cipher.
But I was real, and believe that everything anyone needed to know could be found in first verse of Verbal Intercourse. Yet even that was threatened by Vader in shades and and an oversized red leather bomber, banging hip-hop journalists and scheming on R&B chicks. Biggie-fucking-Smalls. Once we were No Half-Stepping, but now it was how many times can I rhyme Versace, and how many whips do I push, and how many key did I move.
I wasn't going out like that. Better to worship at the altar of Primo. Better to pledge my sword to the Wu. Better to grab this Heltah Skeltah and hold on for dear life. The brothers would shake their heads--Nigger, you crazy. Biggie is sick--then point to The What, cliffs to branches, trees to avalanches. I was young and black in the 90s. You can be bitter about poetry, but the King of New York could not be escaped.
Time passed. I went to cola and JD. Mastered White Owls, Backwoods and Phillies. Got up the courage to walk across the room and speak. Lost a little weight. And then one night, sitting up with my older brother, nothing else going on but Life After Death, and by the time we hit Long Kiss, I understood--"Be the cats with no dough, try to play me at my show\I pull out fo-fos and go up in they clothes." Here was an imperfect album, sprawling and overdone. But on every track--be they half-baked or hot as hell--Biggie bent words into anything. I am perpetually late--forever watching the bus pull off, a block away from the stop. And so by the time I really got it, Biggie was dead.
I listened to Hypnotize five times while try to write this, trying to find a way to explain why I don't think I'll be going to see the new Biggie flick. It's about not wanting to remember what I missed in those days, about how much I bypassed because I was not open. But more than anything, it's about that last chapter. What was Biggie doing out West, partying like he was back on Fulton? Where was the Kevlar and bullet-proof glass? Where were the guns when he needed them? I don't need to see that all played out again. I'm late to the game, but I know what happened. I know what we lost.