One caucasian to speak for them all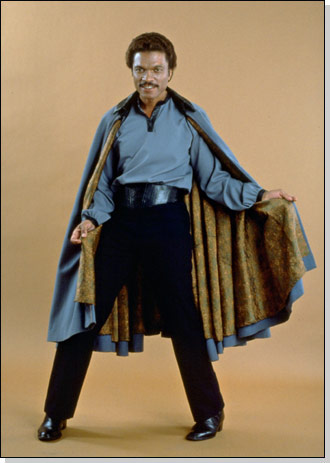 Been getting a lot of e-mails wondering why I keep referencing Billy Dee Williams. A few weeks back--before I came to Atlantic-ville--I wrote a post noting a Gallup story which concluded that the "Black spokesman" title was up for grabs. This was horrible. Who would now interpret the drums? Who would translate the Ebonics? Were we doomed to have lovely economic slang like "dap" and "pound," mangled into "fist-bump" and "terrorist fist-jab?" Would white people begin claiming that my blog was "articulate?" Egads man!! Something had to be done!
And so I took nominations for the One Negro To Speak For Us All. The nominees were a diverse bunch ranging from Geraldine Ferraro to Morgan Freeman. But in the end MF Doom was just barely edged out by Billy Dee Williams--as Lando Calrissian, mind you. Anyway, at that time I promised my readers of the Caucasian persuasion that I'd hold a similar contest for them. Alright, the time is now. I am officially take nominations for One Caucasian Who Speaks For You All.
I guess I'll go first. I nominate Kevin Costner. Kevin Costner rules. Especially in Upside of Anger. Plus Alicia Witt is hot in that movie. Of course she would have been hotter as Mary Jane in Spiderman. Yeah, Alicia Witt...


UPDATE: Hurry folks. Nominations close at 3 P.M. EST. We'll have a poll up for voting tomorrow.

UPDATE: Welp, nominations are officially closed. Will have a poll with our frontrunners up tomorrow.