A brief history of elephants
Look back at the complicated history of elephants in the United States and Happy the elephant's journey from Thailand to New York's Bronx Zoo.
This is a tappable interactive. Tap the right side of each slide to move forward. Tap the left side to go back.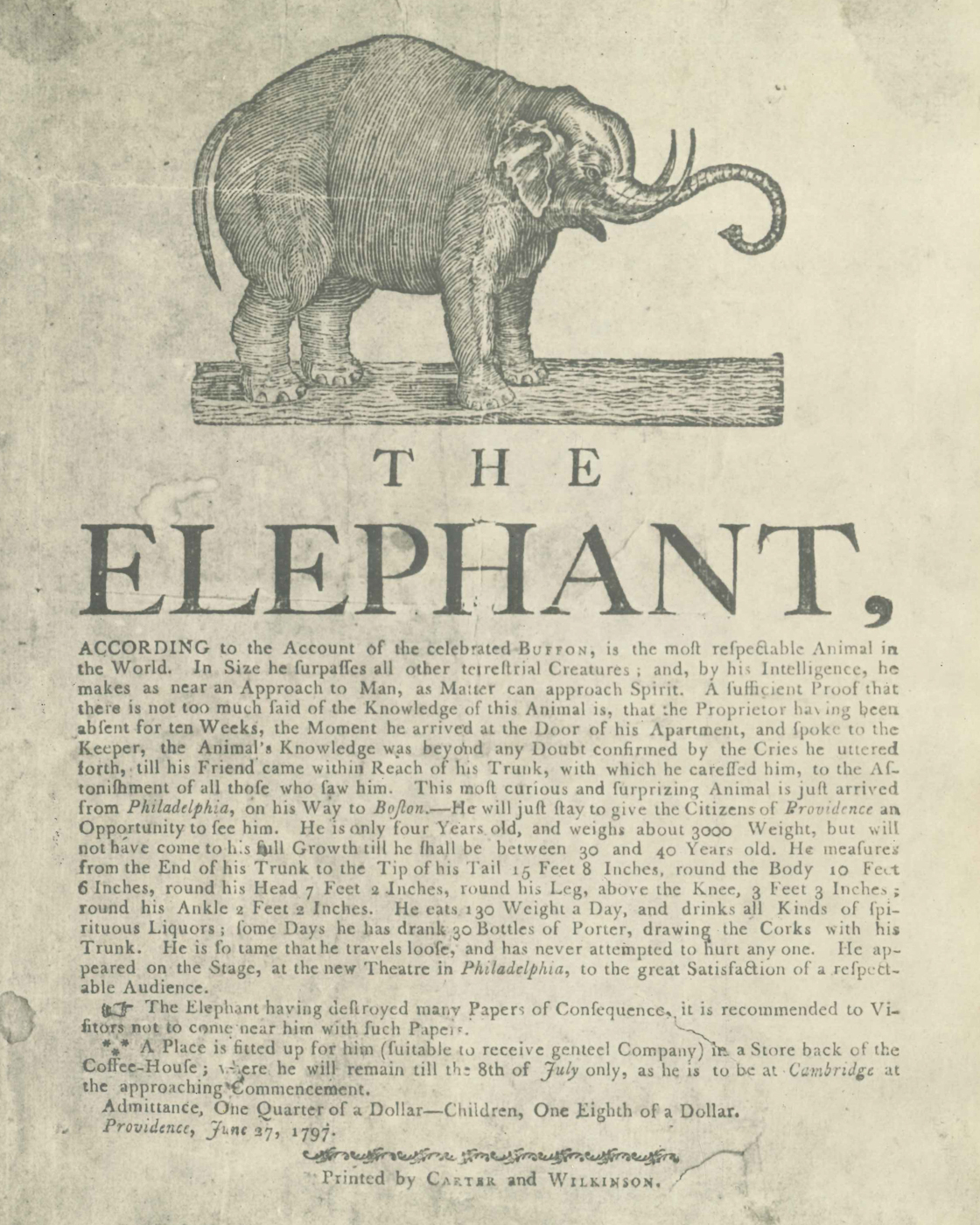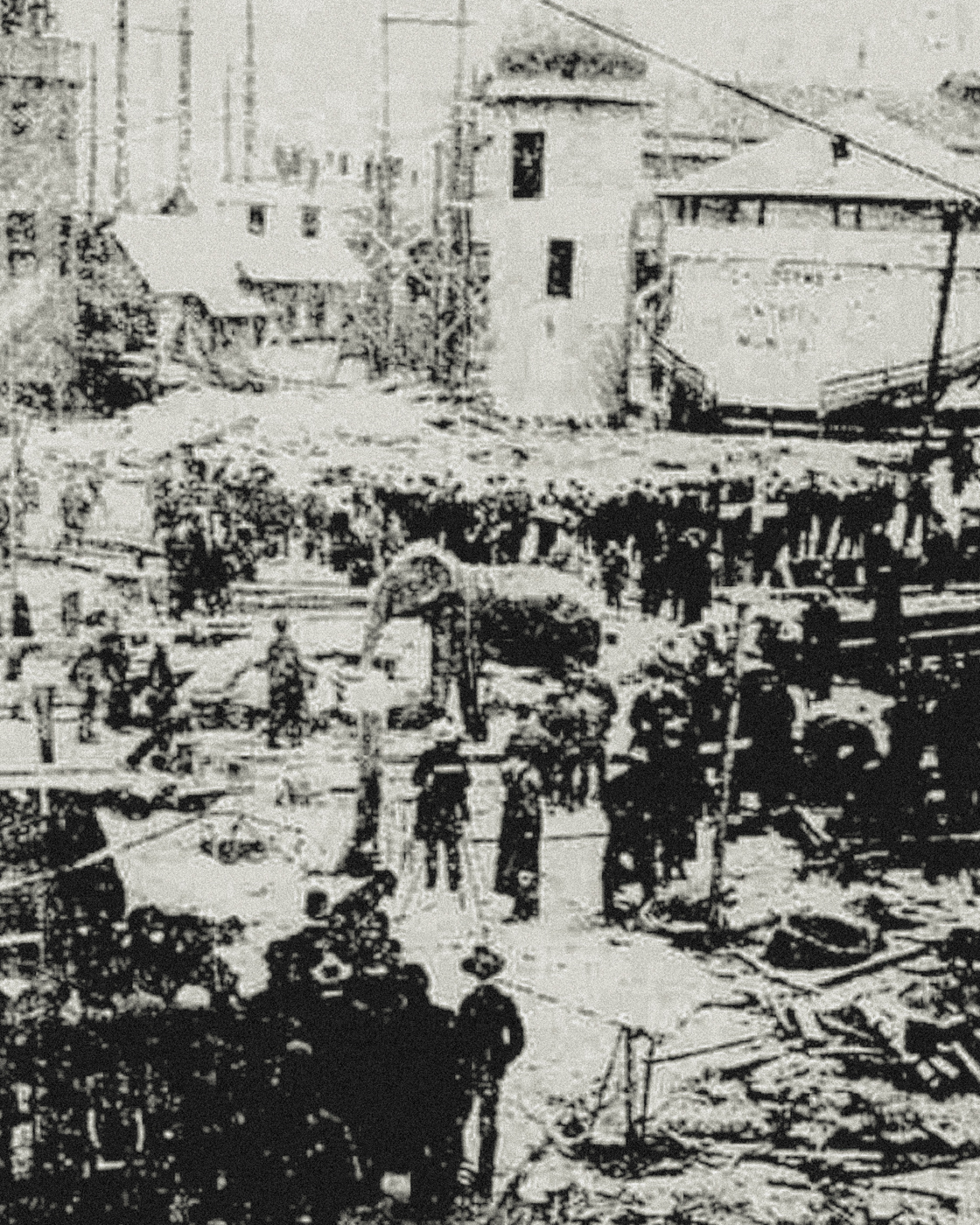 Left: A broadside advertises the first elephant in the United States, 1797 (Harvard University Archives). Right: Topsy the elephant is electrocuted at Coney Island, 1903 (Alpha / Alamy).
1796: The United States' first elephant arrives in Philadelphia.
1874: The first American zoo opens; among its exhibits is Jennie, an Asian elephant.
1880s: A wave of elephant public executions begins in America. It will continue for five decades.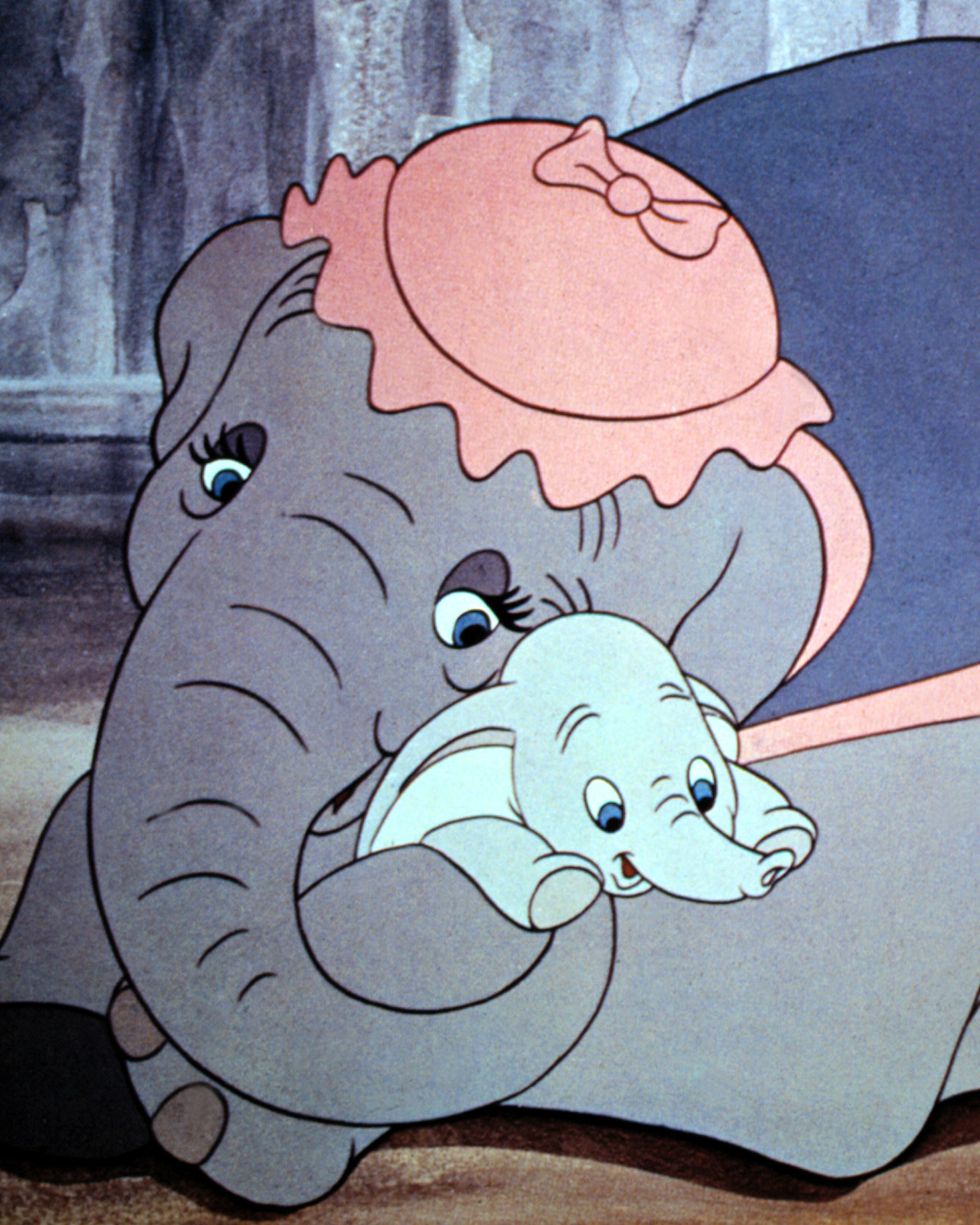 Left: The Bronx Zoo's bird cage, 1899 (New York Zoological Society). Right: A still from Dumbo, 1941 (Everett).
1899: The Bronx Zoo opens.
1907: Columbia, one of the first elephants born in captivity in the United States, is killed after becoming "unruly."
1941: Disney releases Dumbo.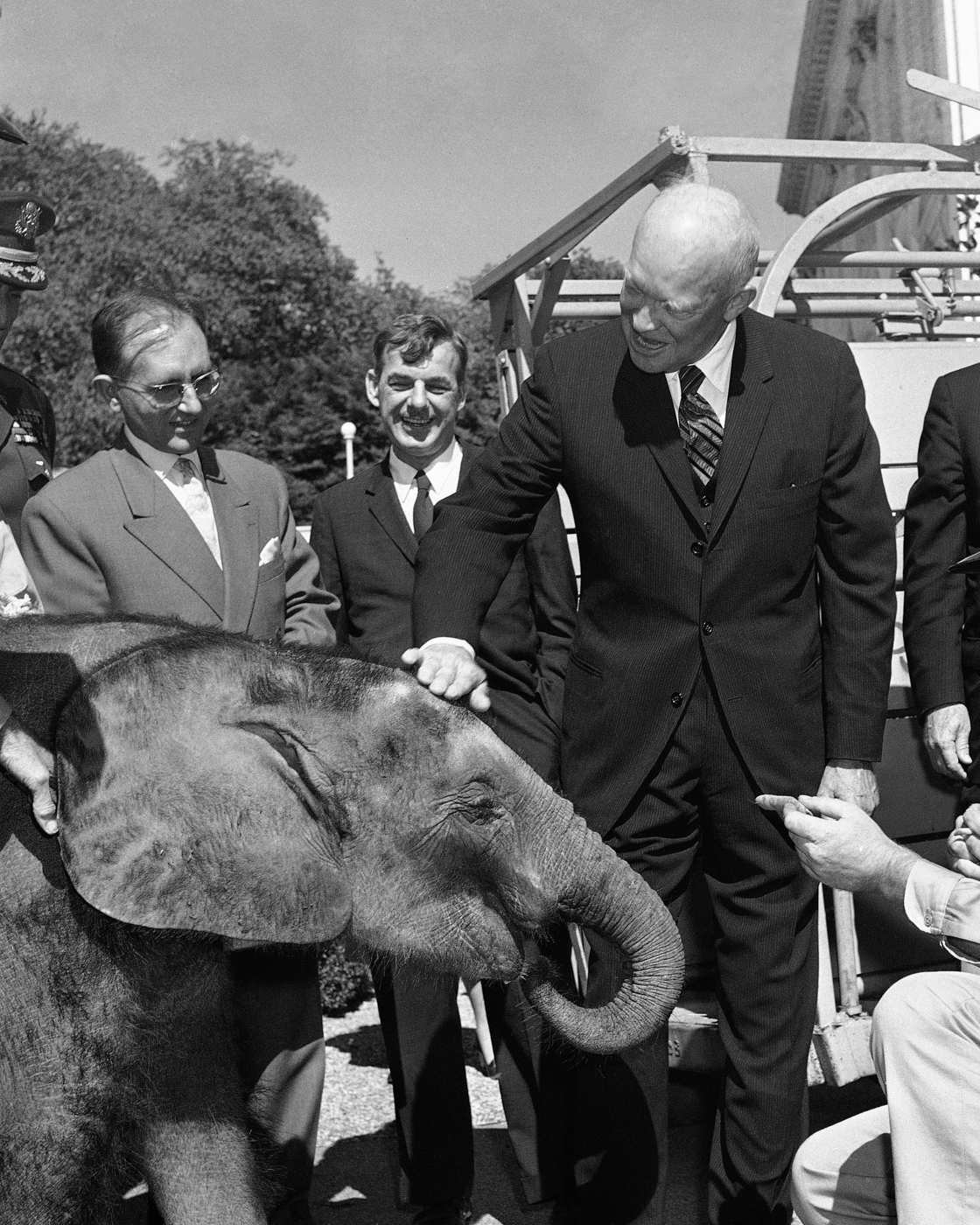 Left: President Eisenhower and Dzimbo at the White House, 1959 (Byron Rollins / AP). Right: The first edition of Animal Liberation, 1975 (Random House).
1959: Amid an elephant craze in pop culture, President Dwight Eisenhower receives as a gift a baby elephant, Dzimbo.
c. 1971: Happy and six other baby elephants are imported to the United States from Thailand.
1975: Peter Singer publishes Animal Liberation and the modern American animal-rights movement begins.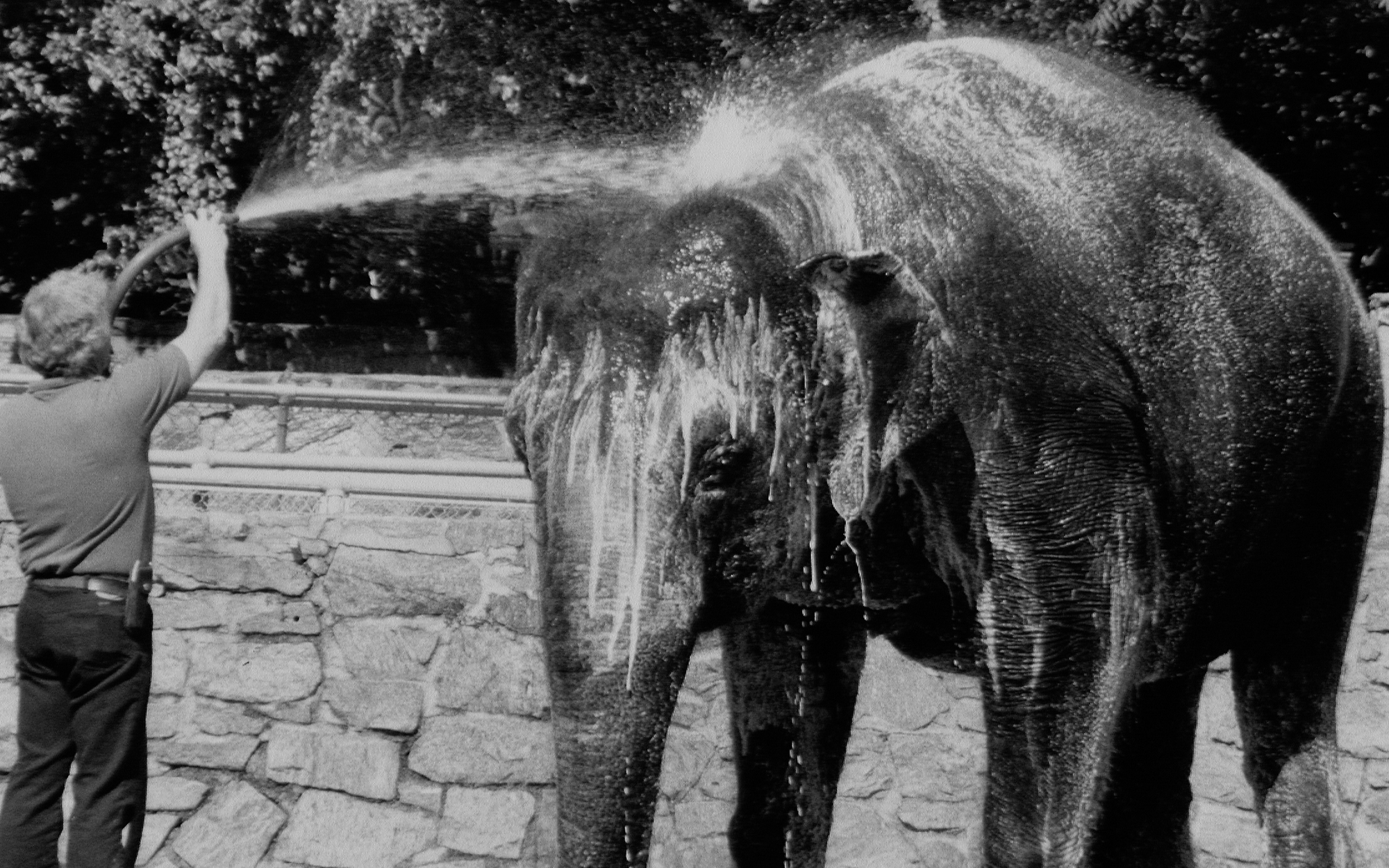 Grumpy at the Bronx Zoo, 1984 (Dan Cronin / NY Daily News / Getty)
1977: Happy and Grumpy arrive at the Bronx Zoo.
1985: More than 75 percent of survey respondents say they believe animals have rights.
2002: Grumpy is euthanized.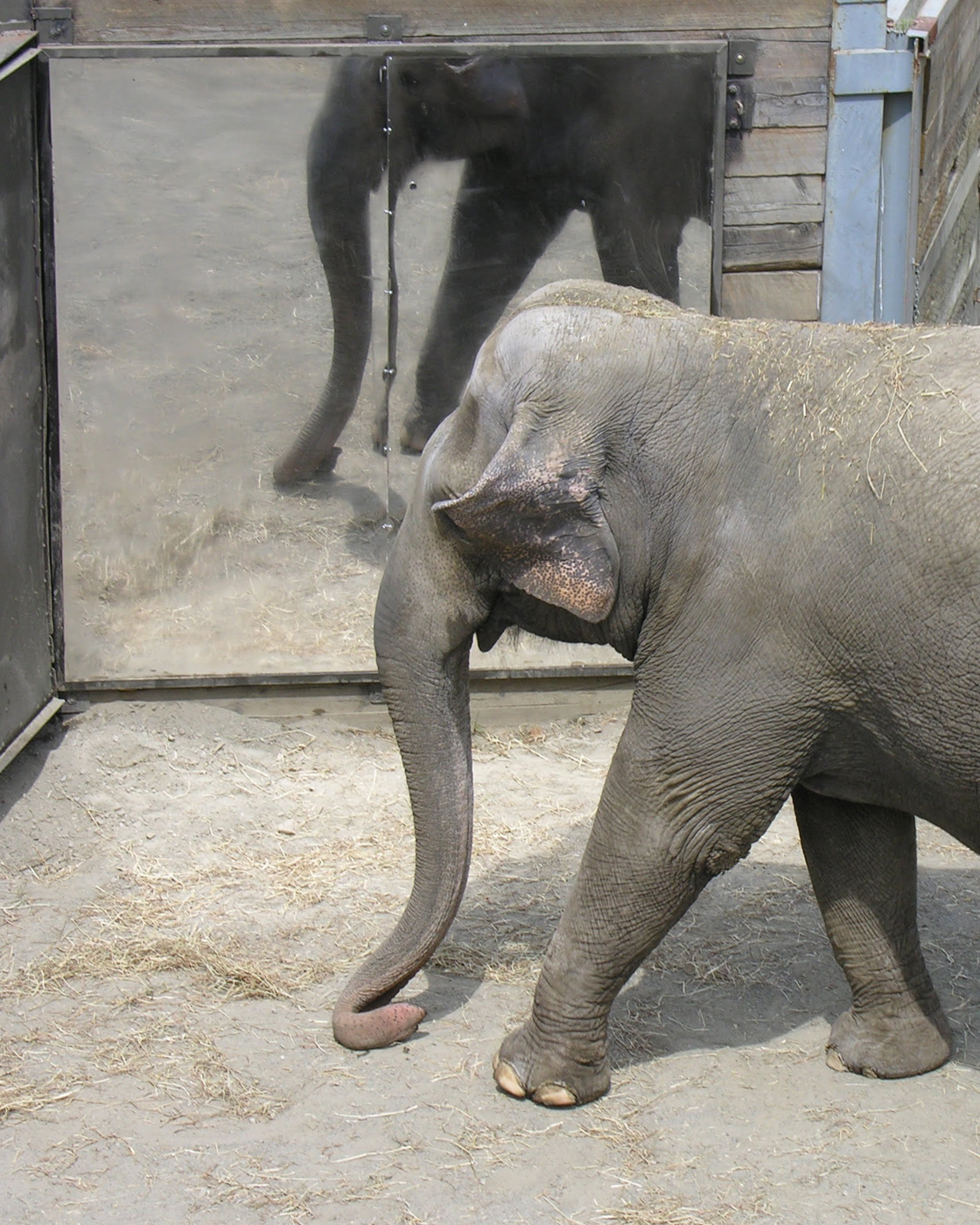 Left: Happy at the mirror, 2005 (Joshua Plotnik and Diana Reiss). Right: A young Happy supporter at a protest in the Bronx, 2019 (J. C. Rice).
2004: The Ninth Circuit declares that lawsuits can be brought in the name of animals.
2005: Happy passes the mirror test.
2006: Ostensibly for her own benefit, Happy begins to live alone.
2018: The Nonhuman Rights Project files a habeas corpus petition on Happy's behalf.
2021: That case is ongoing and expected to be heard by the New York State Court of Appeals soon.