Don't Help Your Kids With Homework
Focus on prioritization and process, not the assignment itself.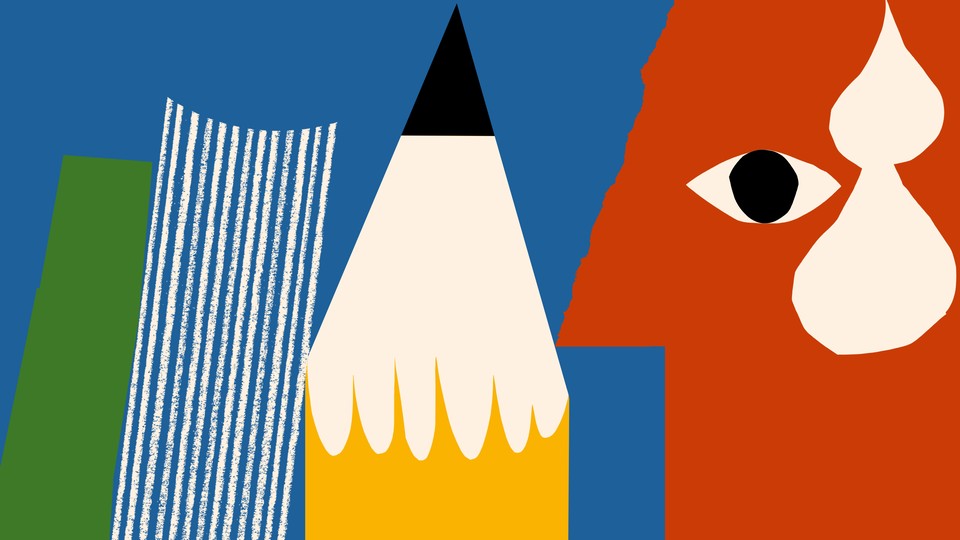 So much of the homework advice parents are given is theory-based, and therefore not entirely helpful in the chaos of day-to-day life. People are told that students should have "grit." They should "learn from failure." But it's hard to know how to implement these ideas when what you really need is to support a kid who has a chemistry test and two papers due in the next 48 hours but seems to be focused only on Instagram.
Some parents manage to guide their kids through these moments with relative ease. Others hire tutors. The large majority of us, however, are stuck at home alone, trying to stave off our own breakdowns in the face of our children's.
While reprimanding your child for not having started her homework earlier may be your natural instinct, in the midst of stress, it will only make her shut down or lash out. In our experience as teachers, tutors, and parents, the students who feel terrible about procrastinating are more likely to have anxiety and negative feelings that will only fuel their continued procrastination. So instead of admonishing your procrastinator, take a deep breath and try to figure out how she's going to manage the tasks at hand. Help her make a realistic plan to manage her time. Try to model understanding, even when you're upset.
Having tolerance for challenges will allow her to approach future frustrations from a more positive perspective. Easier said than done, to be sure, but try to work with your child to identify not only how but why her homework habits are suffering. This understanding will be crucial to helping her transform these habits into more effective ones.
Because most of us are programmed to focus on present rather than future fulfillment, it's easy to put off something we dread. Kids who procrastinate almost always do so because they have negative associations with or feelings about a particular task. Unfortunately, avoiding assignments usually lowers students' self-esteem and makes them dislike the topic that much more, resulting in a vicious cycle of procrastination. Therefore, it's important both to address why students are procrastinating—what's upsetting them about the work at hand—and to give them practical tools to manage their time and set priorities.
If you're worried that your child is the only one in her class who takes ages to get started on her homework, fear not. Students in our classes—and our own kids too, just like many of us adults—have found every which way to put off sitting down to tackle the one thing they know they need to get done. There are all kinds of reasons kids avoid doing their homework. Maybe they're concerned about what a teacher will think, or that their work won't measure up to a friend's. Maybe they're distracted by something that happened in school that day.
Whatever the case may be, the first step here is determining out what's stressing your child out in the first place.
If your child fears what her teacher will think if she makes mistakes: She should start off by independently reviewing the material that she feels unsure of, and then reach out to her teacher for further help if she needs it. Assure her that asking questions and making an effort are important to her teacher. Take it from us: Teachers see questions as a sign of an engaged, conscientious, and curious student. No matter the teacher's temperament or reputation, she will respond positively to your child coming to her with sincere questions and hard work.
If your child fears parental judgment due to bad grades: Remember that although high marks may be important to you, focusing on process and effort is key to your child's success, not to mention that putting too much pressure on her can lead to resentment. Help your child create a process she can rely on for her work. Better effort will help your child engage with the material and yield better results in the long run.
If your child fears her best friend's judgment: Start by encouraging your child not to discuss grades with her friends. Middle schoolers in particular tend to share their marks with one another, and it usually just makes kids feel lousy. The "What did you get?" question is tough for all students, especially in the middle grades, when they are looking for affirmation from their peers. Your child's grades are no one else's business. While her best friend may do well in history, he may have more trouble with math than your child does. Or maybe he seems great at everything now, but he actually struggles in art class, and in the future he'll be a terrible driver or have an awkward first date. In other words, we all have subjects—or areas of our lives—that come more or less easily than others. Challenges are inevitable. What matters most is how we approach them.
If your child fears she isn't capable: First acknowledge how painful this feeling must be. Then reassure her that she is capable and give concrete anecdotes so she doesn't roll her eyes. Share with her a moment when you thought you couldn't do something, but you learned to conquer the task. And be honest! Your kid will know that you didn't really wrestle that champion alligator. Emphasize the importance of determination, effort, and persistence in whichever example of your successes you choose to share.
If your child is exhausted: Prioritize only what's really essential. Try to help your child go to bed earlier. She can always wake up early to complete smaller assignments if need be. Getting major work done while exhausted is a losing battle for everyone. Help her plan ahead. Create a schedule for completing small portions of a larger assignment over the course of several days or weeks to make overwhelming work seem more manageable.
Once you figure out what's driving your child's procrastination, you can strategize with her about logistics. Start by removing temptation when possible. Of course she'd rather see where her friends went this afternoon than stare at a blinking cursor, and if all it takes is a simple click or swipe for your child to access social media, it's going to take her eons to finish an assignment. It will be almost impossible for her to develop an argument that flows if she's tempted by her phone. So all possible impediments to success should be removed. Disabling social-media and messaging apps and having a conversation about the purpose of setting technology limits is an important first step. Putting her phone aside will also help her compartmentalize time so that she can get her work done more thoroughly and then have free time afterward. Technological boundaries may lead to major pushback—especially now, when kids rely on technology for most forms of socializing—but this temporary misery is undoubtedly worth it in the long run.
And emphasize that short-term pleasure equals long-term pain. Empathize with children who do not want to do something that's hard. Then remind them that the immediate instinct to procrastinate and play video games will make life miserable later. While they may resist and grumble, helping establish rules will ultimately prevent suffering tonight, tomorrow, and next week. Kids thrive in the comfort, reliability, and safety of a structured, focused work environment. It's never easy, but on evenings when you want to tear your hair out because your child won't sit down to work, reinforce the message that short-term gratification will only get in the way of long-term goals.
Finally, explain the relevance of the assignment. If kids don't understand why they're doing the work, they're more likely to be frustrated. For example, your child might ask, "Why do I need to know algebra? I'll never use it when I'm older." You can tell the truth: "You probably won't need to know about variables in everyday life, but learning algebra will give you a framework for understanding how to break down and solve complex tasks down the road."
Learning to work independently, without a teacher's direct counsel, is key to building academic and personal autonomy. So when your child is overwhelmed, help her figure out why, and then model strategies that foster independence, confidence, and well-being.
---
This piece is adapted from Freireich and Platzer's new book, Taking the Stress out of Homework. Every Tuesday, they answer education-related questions. Have one? Email them at homeroom@theatlantic.com.