What Is Good Teaching?
Over the past two years, I talked with veteran educators across the country as I tried to answer this question.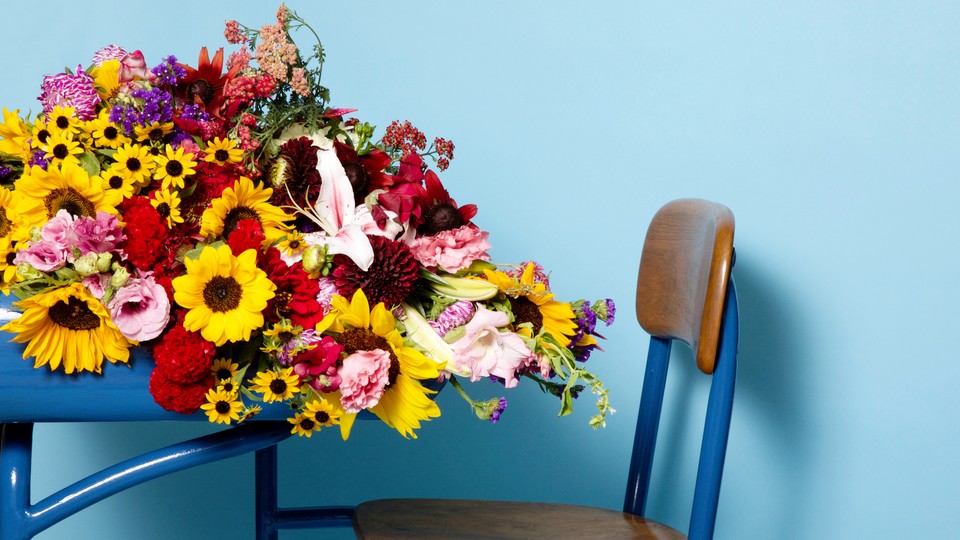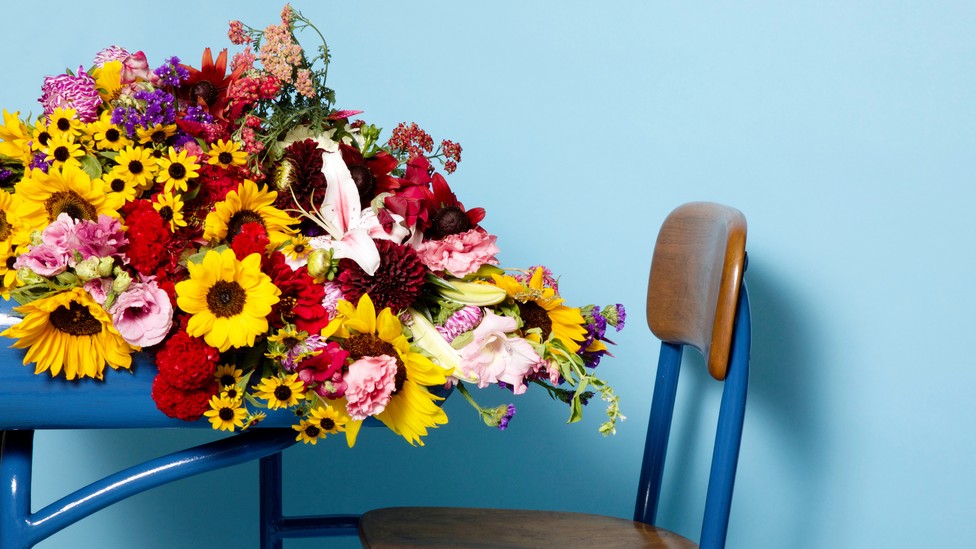 Editor's Note: In 1988, a teacher most commonly had 15 years of experience. In recent years, that number is closer to just three years leading a classroom. The "On Teaching" series focuses on the wisdom of veteran teachers.
---
Renee Moore still remembers the young man who changed the way she taught. It was 1999, and Moore was teaching at the nearly all-Black Broad Street High School in the rural town of Shelby in the Mississippi Delta. The 17-year-old who walked into her 10th-grade English class excelled in math but had never been taught how to write a proper sentence. He had spent nine years in separate classrooms for students with disabilities; looking back, Moore thinks he had undiagnosed dyslexia. The young man and his mother asked Moore if he could join her class for students without special needs; he was determined to earn a diploma.
Moore agreed, and in his first few weeks the student sat quietly on the far side of the room. As she spent time with him after school, she noticed that when the subject turned to sports or his family, he became animated. When she encouraged him to write about these interests, his engagement increased, and his sentences grew longer and more complex. Moore also knew that students from special education or "remedial" classrooms often internalized a damaging self-view that they somehow lacked intellectual competence. So Moore tried a new tactic: She recorded her conversations with her student, and then asked him to transcribe his own words—without worrying about grammar or punctuation. Once the student saw evidence in the transcripts for his capacity for unique ideas and analysis, his intellectual pride grew, and Moore could leverage it to teach him grammar and composition. Two years after he walked into her classroom, he moved into 11th grade, and eventually he passed the state's exit exam and became the first of his six siblings to graduate with a high-school diploma.
"This young man taught me the power of getting to know your students well enough to teach," Moore, who has now been teaching for 30 years, told me. "We're shuffling kids through a system designed on a factory model, and we often give up too soon, because they don't get to 'grade level' by the time the system says they should. When they don't, we say they're not ready to learn or are hopeless. But they are just not on our schedule; it has nothing to do with their innate potential or ability."
In the past two years, as I traversed the country to report for The Atlantic's "On Teaching" project, nearly every veteran educator I encountered shared success stories similar to this one—and reflected on what effective teaching actually involves. American public schools are going through a consequential transformation: The majority of Baby Boomer teaching veterans—who just over 15 years ago constituted more than half of the teaching force—have retired or will retire in the next few years. "On Teaching" aimed to collect the wisdom of some of the nation's most accomplished veterans to find out what has helped them bring out the best in their students. The 15 teachers I got to know closely—from rural Oklahoma to Mississippi, subarctic Alaska to suburban Arizona, California, Texas, Kentucky, and Michigan—told me that effective teaching depends on paying attention to students as individuals, addressing their needs with cultural sensitivity, and seeking the active support of peers. But they also told me that their capacity to teach successfully has been weakened by misguided, top-down policies, chronic funding cuts to public education, and growing structural inequities. To do their jobs fully, they said, they need basic resources—and they should be viewed as experts on what their students need.
Like all of the teachers I interviewed, Moore made a practice of seeking feedback from her students. In 2000, she embarked on a research project examining best practices for teaching English, and gave students a survey asking "What makes a good English teacher?" Students said they learned best when teachers saw and heard them as individuals, helped them understand their strengths, and connected what they were learning with their future ambitions. Students also noted what didn't work: teachers who focused on their weaknesses (coming to class late, not turning in an assignment, filing a draft with grammatical errors) rather than on their efforts (coming to class despite personal challenges, working hard in the classroom, participating in discussions, developing original ideas in their messy drafts). The students also talked about teachers who never bothered to learn how to pronounce their names correctly, or gave bad grades without properly explaining why.
Moore's research also uncovered teaching methods—including those used by successful Black teachers in the South—that contradicted what she'd learned in her teaching program. "Direct instruction" or short lectures, for instance, were often discouraged in favor of self-directed learning. But Moore found that "breaking things down" through these mini-lectures—along with call-and-response exchanges to assess comprehension—was helpful for many of her students.
By the end of the year-long project, Moore concluded that being a good teacher doesn't come from following a rigid list of the most popular evidence-based tools and strategies; it comes from a teacher's commitment to knowing and respecting students and their families. When I talked with Moore in her office at Mississippi Delta Community College in March 2019, where she has taught English to high-school and college students since 2005, she said she's often asked "What's the best practice?" Her answer: "What matters the most is building a personal connection with your students, and then it's the daily commitment to bringing in well-considered, purposeful practices and working child by child."
"Working child by child" means first listening to students express themselves in the class, in their assignments, and in the hallway. "Every time a student does an assignment, they are communicating something about their thinking," Pirette McKamey, a veteran high-school English teacher, told me. "There are so many opportunities to miss certain students and not see them, not hear them, shut them down."
As a teacher at Mission High School in San Francisco (where she now serves as principal), McKamey used her commute home each day to replay her observations of students. She noted, for example, any body language that might indicate disengagement, like expressionless faces, or heads on desks. She also measured signs of engagement, such as a spontaneous discussion about an assignment or a student going beyond her requirements. The next morning, McKamey would get up at 5 a.m. to synthesize what she'd observed, and adjust her lesson plans for the day ahead. These twin processes—developing relationships with students and reflecting on practice—are most essential to good teaching, according to the educators I spoke with.
Teaching, McKamey told me, is an ever-changing practice that must respond to students' needs in the moment. Though she's familiar with national debates on how best to teach writing—with some educators emphasizing the mechanics of sentence structure and building vocabulary, while others maintain that expressive writing rooted in personal history is more effective—she doesn't see these as "good" or "bad" strategies; their value depends on how the pieces fit together to respond to students' needs at a specific moment in time.
The educators I met told me they prize learning from other teachers, as well as from their students. When they struggled—and all of them told me they did—they conferred with colleagues at the school or teachers in professional associations or online communities. And together, these teacher groups acted intentionally to identify the challenges students were facing and come up with personalized plans.
Between 2000 and 2005, for instance, Moore and her colleagues worked together to design a "quality enhancement plan" for their schools. They surveyed their colleagues, asked them to describe their strengths and weaknesses, and hired outside coaches to address gaps in skills. They combed through classroom assessments, grades, test scores, and other data to identify challenges and design action plans to overcome them. Teachers met with their students, and their family members or mentors, to create "personal learning plans," including the projects students would complete in the course of a year. Within a few years, Moore said, standardized test scores, graduation rates, and outcomes on written and oral exams improved.
When teachers can plan intentionally, their lessons are more likely to be culturally specific, speaking to the realities of their students' lives. In Mesa, Arizona, a former high-school English teacher, Judith Harper, has worked with other teachers to help students grow their public-speaking, interviewing, and college-essay-writing skills—which were in high demand among Harper's students, many of whom were coming from working-class and Latino families who didn't always speak English at home. In San Francisco, McKamey co-founded the anti-racist teaching committee at Mission High in 2005 to better serve their Black and Latino students. Their work increased the numbers of Black and Latino students in advanced and honors courses, improved the quality of written assessments, lowered suspensions, and raised graduation and college-enrollment rates. And Rebecca Palacios—an early-childhood educator in Corpus Christi, Texas, for 34 years before she retired—collaborated with her peers to create a program that coached the largely Latino parents of her 4-year-old students on how to help their children develop strong reading skills at home. That teacher-led reform cost only $2,000—much cheaper than many state or district interventions, which often replace entire curricula.
These efforts were driven by teachers who often had to work below the radar of education officialdom—a parallel universe working in the shadows of their school's formal structures and reform plans. But they constantly faced disruptions and challenges from the educational directives raining down on them.
Moore remembers that when the No Child Left Behind Act was enacted in 2002, the teachers at her school received letters from superintendents asking them to stop assigning presentations and research papers to English seniors—and to use that time instead to prepare students for tests. Once, an outside consultant arrived, armed with a large binder that included a curriculum and step-by-step instructions on how to teach it. "The materials were neither culturally appropriate nor intellectually challenging enough for our students," Moore told me. "I used the book to prop up the aging air-conditioner unit in my room. When our test scores went up, the consultants took credit for it."
Around the same time, in Nome, Alaska, Josephine Tatauq Bourdon—an Inupiaq elementary-school teacher for 30 years—was working to integrate her school's typical Western curriculum (centered on the culture and history of white colonial settlers and their descendants) with aspects of a traditional system of Inupiaq education. But the curriculum was slowly eroding from the increased pressure to improve scores in math and reading. Material that centered on developing responsibility and connection with nature was gradually replaced with curriculum developed by non-Native teachers in other states. In 2015, Bourdon says, a new administrator mandated the adaptation of the "Kagan Cooperative Learning" model for increasing student collaboration—even though the lesson plans Bourdon and her colleagues crafted were already promoting collaboration, as well as counteracting the legacy of colonial education that contributes to the erasure of Native languages and culture.
"It's always an attempt to hijack the effort by the teacher to think about education," McKamey reflected on these sorts of directives. The only thing she hasn't seen, she said, is a sustained and adequately funded commitment to empowering teachers to lead improvement efforts themselves, one student at a time. Moore feels the same way; in 2001, when she traveled to Washington, D.C., to receive the Mississippi Teacher of the Year award, she found that the other award-winning teachers shared the same insight: Being a good teacher often means hiding what you are doing behind closed doors, or actively resisting policies that demand "sorting" of children into "high-achieving" and "problem" students rather than working with each student as an individual. "Isn't that a sad commentary," she said, "that to be a really good teacher, you have to work under the table or be subversive?"
Even beyond top-down directives, the greatest obstacles for the teachers I spoke with were budget cuts that left them without the time or resources to teach most effectively. In the U.S., junior-high-school teachers spend an average of 28 hours a week teaching students directly, which leaves less time for collaborative efforts to improve their methods and plans. In contrast, junior-high-school teachers in Singapore spend about 18 hours a week teaching, and in Finland, about 21 hours, using many of their remaining paid hours to improve their teaching, according to the Organisation for Economic Co-operation and Development. In Mesa, where Harper teaches, the typical class size has grown from about 22 students in 2000 to around 30 or more in recent years. Many of the support staff, such as counselors, nurses, and librarians, have been cut, further increasing teachers' workload and leaving them even less time for those individualized learning plans.
That shortage of time and resources is difficult for many teachers, but it hits predominantly Latino, Indigenous, and Black schools especially hard. The Title I program, a federal initiative created in 1965 to equalize funding disparities, is broken: A 2016 investigation by USA Today found that 20 percent of Title I money ends up funding relatively affluent school districts. In 2015, only 11 states sent extra resources to high-poverty schools—down from a high of 22 in 2008. A recent report by EdBuild found that districts primarily serving students of color got $23 billion less in funding than white districts with the same number of students from 2016 to 2020. Meanwhile, as the government has retreated from integration policies, public schools have become even more racially segregated.
The teachers I spent time with in the past two years frequently succeeded at reaching their students and inspiring them to learn, despite working in schools that received far fewer resources than their counterparts in the more affluent public schools. But over the course of the past three decades, they told me, this work has become much harder, especially since the passage of No Child Left Behind and its 2015 successor, the Every Student Succeeds Act. The goal of these policies was more targeted support for historically marginalized students, and more transparency in the results of that support. But the educators I spoke with told me the reality was frequent, disruptive interventions, alarming losses of Black educators, and curriculum that largely prioritizes teaching low-level skills through test prep.
Looking to the future, Moore and other veterans called for some basic improvements—like putting more money into basic necessities such as functioning air-ventilation systems and computers in underfunded schools—but they also envisioned a radically new structure for public education. That structure would value holistic data—like exams graded by teams of teachers, or surveys of students and parents—as well as diverse teaching traditions, including largely overlooked models developed by successful Black and Indigenous teachers. It would support professional peer networks rather than emphasizing drop-in consultants. And it would allow accomplished veterans to teach fewer classes, so they could coach struggling teachers and lead research and reform efforts in their own schools and districts.
Moore summed up the consensus among nearly all the veteran teachers I spent time with for the "On Teaching" project: "The people who set the policies for how we do education are not the people who do education, and the very best teachers are rarely invited to help shape the policies or the structures."
---
The "On Teaching" project would like to thank the members of its advisory board for their support: Prudence L. Carter, Larry Cuban, Christopher Emdin, Pirette McKamey, Josè Luis Vilson, Diane Tavenner, Alex Kotlowitz, and Sarah Carr.
---
This article is part of our project "On Teaching," which is supported by grants from the William and Flora Hewlett Foundation, the Spencer Foundation, the Bill & Melinda Gates Foundation, and the Panta Rhea Foundation.