Why It Matters Where College Students Binge-Drink
In preventing campus sexual assault, where students drink could be just as important as how much.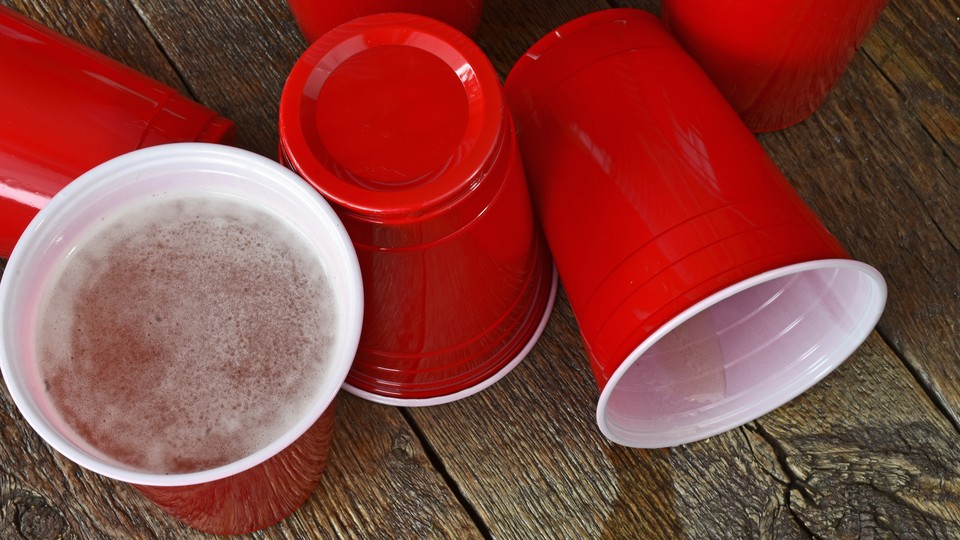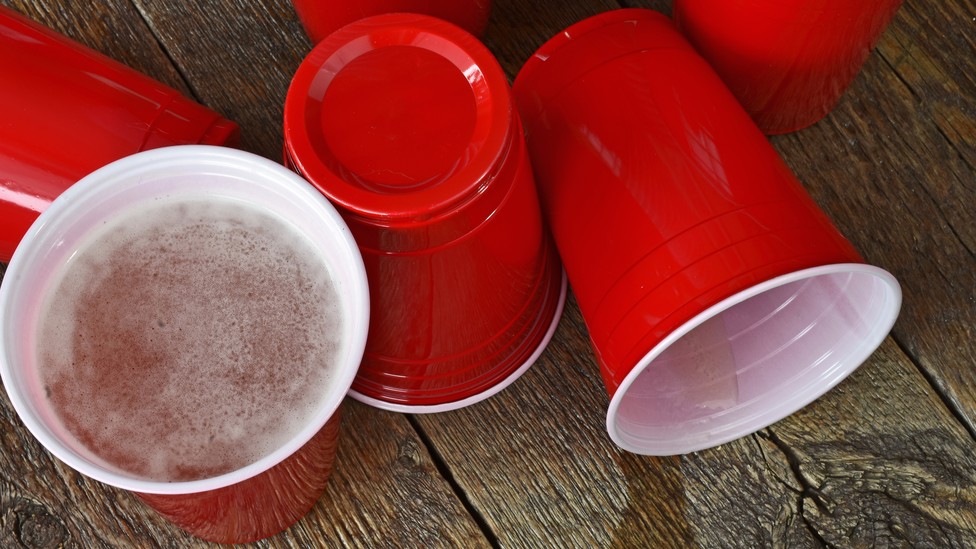 On Saturday, April 27, at Swarthmore College in Pennsylvania, a group of students calling themselves the Coalition to End Fraternity Violence seized the fraternity house of the campus's Phi Kappa Psi chapter, one of two fraternities on campus.
Earlier in April, according to The Philadelphia Inquirer, internal documents from the frat that were leaked to campus news outlets included Phi Kappa Psi members' "derogatory comments about women, minorities, and LGBTQ people" and "crude jokes about parties, illegal drugs, and sexual assault." In response, the newly formed coalition organized a sit-in at Phi Kappa Psi to demand that the college ban fraternities from campus. (Swarthmore's Phi Kappa Psi chapter is not affiliated with the national Phi Kappa Psi organization.)
According to the Inquirer, as recently as Monday protesters were "sitting and sleeping … inside the [Phi Kappa Psi] house—in the very room where parties were typically held." Protesters also hung up signs outside the house reading This house is ours and Close the rape attic, a reference to a passage in the leaked documents that described a secluded upper room in a different fraternity house at Swarthmore as such. (On Wednesday, the two fraternities on Swarthmore's campus both announced that they would voluntarily disband.)
Some might argue that individual students' misconduct is more to blame for sexual assault than any frat house or party hot spot. But according to a new study published in the Journal of Studies on Alcohol and Drugs, party locations do play a role in increasing the frequency of sexually aggressive behavior. The study followed the partying and hookup behaviors of more than 1,000 straight men over four semesters, from the beginning of their freshman year. It found that men's attendance at "drinking venues"—that is, bars and parties—was a better predictor of their sexual aggression than simply binge-drinking or enthusiastic attitudes toward casual sex.
According to Michael Cleveland, a professor of human development at Washington State University and the study's lead author, research on campus sexual assault has long found that heavy alcohol consumption is linked to sexual aggression. But researchers weren't exactly sure of the mechanism behind that link. "A lot of research has shown that once you account for personality differences or individual differences, then the link between alcohol use and sexual aggression or assault kind of disappears," Cleveland says. Only in recent years have longitudinal studies been able to examine what aspects of binge-drinking culture are most likely to cause sexually aggressive behaviors. In a separate study last year,  he and his colleague Maria Testa began to notice that attending a drinking hot spot, not heavy drinking itself, was more strongly correlated with sexual aggression, which led them to design their newest study to focus on that in particular.
That being said, personality differences do seem to play a role in who ends up at certain drinking spots. The more recent study also found that the men who were more likely to hang out at bars and parties were also more likely to engage in heavy drinking and casual sex than their peers who reported hanging out at bars and parties less often.
To some, these findings may seem a little obvious. "I think if you survey college women, [they] know that when you go to a frat house, you hopefully [think to yourself], Okay, I need to be on edge. This is a danger zone," says Rory Newlands, a graduate student at the University of Nevada at Reno and the lead author of a critical review of  some sexual-violence-prevention programs on college campuses. "If you're at home drinking alone, you're probably not going to perpetrate against someone," she says. "But [it's different if] you're going to this environment where you're already primed to be thinking, like, This is a hookup hot spot, and I'm drinking, so I'm going to have sex."
This is an example of what Newlands calls "alcohol expectancies," or the mind-sets that result from imbibing. Research has shown that in laboratory settings, "even sober people who've been duped into thinking that they've been drinking will still be slower to pick up on [others'] rejection cues and will engage more creepily," she says.
Still, she notes that while it was known among researchers that binge-drinking had something to do with sexual assault, it couldn't be said to directly lead to it. So having hard data to illustrate the link may be instructive in how campuses prevent sexual assault. The news Journal of Studies on Alcohol and Drugs study suggests as much: "Although most college sexual assault prevention efforts have focused on reducing the vulnerability of women, our results suggest efforts that focus on potential perpetrators' behaviors may also be fruitful."
Jacquelyn Wiersma-Mosley, a professor at the University of Arkansas who studies sexual-violence victimization and perpetuation, told me that while some colleges and universities have begun implementing "bystander intervention" programs—that is, programs that train men, and in some cases women, on what sexual assault looks like and how to intervene to prevent or report it—most are indeed geared toward educating women on how to protect themselves. But Wiersma-Mosley believes that institutions could focus more on educating men specifically: "The ones that we need to focus on in prevention [are] actual perpetrators (mainly men)," she said in an email. In her own research, she has found that the "biggest predators" on college campuses—and as she pointed out, the ones who are known for heavy drinking and frequent attendance at parties and bars—are men involved in Greek life.
Cleveland, Wiersma-Mosley, and Newlands all agree that the findings of this new study point to the need for better supervision—and enforcement—on the parts of bar owners and university administrators. Bystander-intervention training is useful, but it has limitations, Cleveland says—people are less likely to intervene effectively when they've been drinking themselves. And thus, "providing safe interventions may require some individuals to not be drinking, or bars could have staff and members of the establishment be trained to intervene in situations like this," he says. "Fraternity parties and other parties like that may have to increase the chances that someone is there who's … not drinking, to maintain that level of vigilance."
For the universities that are grappling with what they can do to prevent sexual assault on campus, general safety training may help, but this new research suggests that they could focus on certain venues to have an even bigger impact.