Yearbooks Aren't the Only Place to Find Blackface on Campus
There has been a rush to examine yearbooks for examples of racist histories that are modern realities.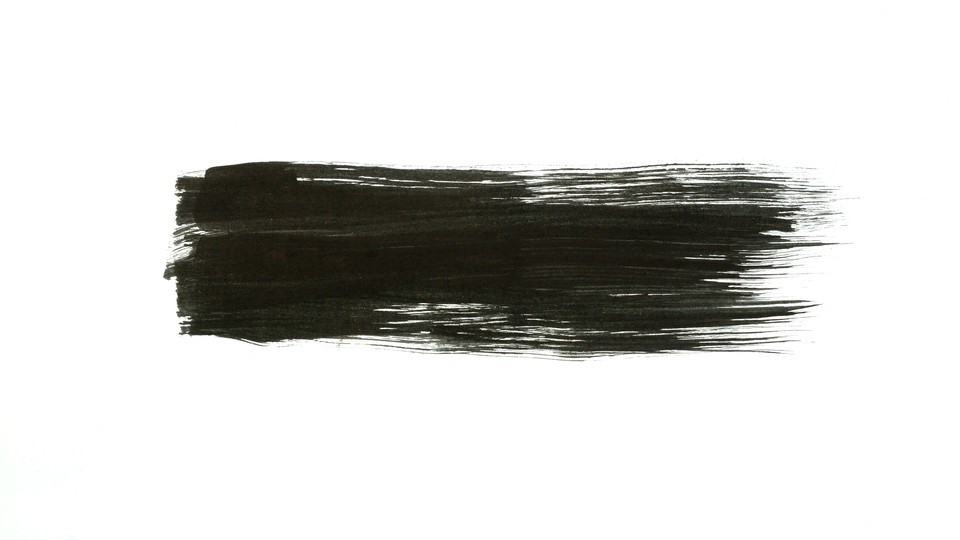 Purdue University. The University of North Dakota. Auburn University. The University of Oregon. Brigham Young University. Xavier University. Oklahoma State University. These are just a handful of the schools in America that have had blackface scandals—not, as one might presume, in the long-distant past, but in the past two decades.
This blackface resurgence dates to late 2001, when Alabama's Auburn University found itself in the throes of a crisis that made national news. One fraternity, Delta Sigma Phi, had cast out two of its members who had been photographed in front of a Confederate flag. One student was wearing a makeshift Ku Klux Klan robe; the other was wearing blackface and had a noose around his neck. Within the same week, another fraternity on campus, Beta Theta Pi, suspended 13 of its members who had been photographed at a party wearing blackface and wigs.
Greek organizations across the country raced to condemn the incident at Auburn. The North American Interfraternity Conference ran an ad campaign imploring students to show their true faces next Halloween. There was a diversity rally on campus. There were calls for reforms of the Greek system. Then, several months later, in May of 2002, there was another incident, this one at Syracuse University: A student and member of the Sigma Alpha Epsilon fraternity dressed in blackface, covering his arms and hands in the black paint as well. He went around to several college bars. He was, he explained, dressed as Tiger Woods.
In the days that have followed revelations that Virginia Governor Ralph Northam dressed either in blackface or in a KKK robe—or neither, but a photo somehow ended up on his medical-school yearbook page—a national reckoning of sorts has taken place. People have combed through other college yearbooks and found more racist images. Blackface and nooses ad infinitum. But these yearbooks are from the '50s and '60s and '70s, leading to the impression that blackface on campus is a thing of the past. And that's just not the case.
"We haven't been talking about it, but this hasn't gone away. This has been happening," Walter Kimbrough, the president of Dillard University and an expert on fraternity and sorority life, told me. "And there's an incident practically every year."
Just weeks ago, in January, two students at the University of Oklahoma were filmed in a video laughing as one of the students wore blackface, painted down to the palms of her hands, and said the N-word. At least one of those students was expelled from her sorority, Delta Delta Delta.
The incident at the University of Oklahoma came only four years after another video, showing members of the university's chapter of Sigma Alpha Epsilon chanting, "There will never be a nigger at SAE," roiled campus and forced a reappraisal. "This video signals to me that we have much more to do to create an environment of equity and respect," said Jim Gallogly, the university's president, who was facing calls for resignation after mere months on the job. "We must be purposeful to create authentic measures to address and abolish racist experiences for our students, faculty, and staff."
What it meant to be purposeful to create authentic measures wasn't exactly clear, but universities have been trying for years to grapple, in particular, with racism, both contemporary and historical. Across the country, institutions—Brown, Harvard, UNC-Chapel Hill, Duke, Georgetown—have formed commissions to understand their links to slavery. The University of Virginia, for example, recently released a report detailing how its beginnings are intrinsically, fundamentally tied to slavery. "Even in Jefferson's own imagining of what the University of Virginia could be, he understood it to be an institution with slavery at its core," the report reads. And yet these issues are not merely in the past. The university today says it's committed to the ideals of "creating opportunities for global citizens" and fostering collective learning, but the avowed white nationalists Richard Spencer and Jason Kessler, two of the organizers of the 2017 rallies in Charlottesville, are alums of the institution.
When blackface or racist incidents keep happening, Kimbrough says, "it's a feature, not a defect." Colleges are reflections of the nation; as the nation's problems go, so too do universities. "There are a lot of campuses that need to truly have that conversation to say: 'What's going on?'" he told me. "It's not, 'Let's have a diversity program or a Martin Luther King program'; it has to be much deeper than that."
"They scapegoat and say, 'Oh, that was just back then, and people didn't know better,'" Kimbrough says. "No. It's happening right now." On Thursday, Auburn City Schools in Alabama announced that they would be investigating a photo of a student at Auburn High School who wore blackface. The photo is overlaid with the caption, "is this what being a nigger feels like."