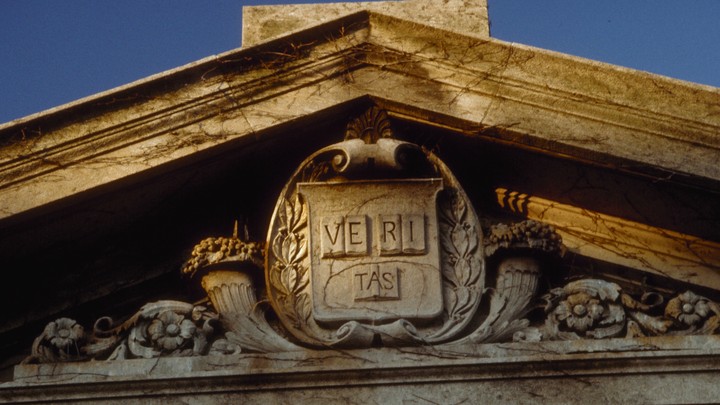 William R. Fitzsimmons leaned in and peeked over his glasses. "I'm not sure I understand your question," he said into the microphone. It was the second day of arguments in the trial accusing Harvard of discriminating against Asian American applicants, and Harvard's longtime admissions chief was on the witness stand.
John Hughes, a lawyer for Students for Fair Admissions (SFFA), had been lobbing questions at Fitzsimmons for the better part of the morning. "Would you agree that race is a determinative factor for half of the African Americans?" he asked.
The answer, the plaintiffs argued, was simple. Harvard's own expert had shown that without race-conscious admissions, the number of black and Latino students would decline dramatically. So he repeated the question once more. Hughes was trying to get Fitzsimmons to admit that race was the reason some students got in and others didn't.
The trial in federal district court is, for all intents and purposes, the testing ground. Hughes's line of questioning was as much an attempt to elicit an illuminating response from Fitzsimmons as it was an attempt to gather fodder for what could potentially be a Supreme Court case. The plaintiffs are trying to see which arguments stick, while the defendants are holding the line.
Read: What the Harvard trial is really about
Fitzsimmons didn't bite. "I'm not sure that I would say determinative," he said, but he agreed that race, in some instances, helped. The vague answers from Fitzsimmons didn't satisfy Hughes, who would keep trying again and again to get a concrete answer.
There was a rhythm to the trial: first, a slate of easy questions from the plaintiffs, who then presented a few historical documents—a report from the Education Department's Office for Civil Rights, and internal reports and emails—before making jabs at the college's affirmative-action practices.
Harvard—despite at times shaky testimony from their admissions dean—is in the driver's seat. Yes, it may be true that race is being used as a tip for some students, but the Supreme Court has said that such policies are permissible if the university has tried all other measures of diversifying.
The plaintiffs repeatedly came back to the thorny issue of how Harvard treats legacy admits, recruited athletes, and the children of donors—which did not reflect favorably on the college. In a case that's garnered so much attention and scrutiny, the battle is at least as much about the public perception of the university's admissions system as it is about the judge's. On Wednesday, Harvard's attorney, William F. Lee, did some damage control, telling reporters that "there are some [children of] donors who get in and some who don't. No one claims that the admission of donors or donors' children or donors' relatives on the dean's list has any effect on Asian Americans."
The trial will last for a few more weeks, but Fitzsimmons's testimony was the big show; it opened up the black box of Harvard's admissions process to reveal how it chooses students. If SFFA loses this case, it's almost certain to appeal the decision. (The judge isn't required to issue a ruling on the final day, so it could be months before a decision is made.) But it's unclear whether Harvard would appeal the decision if the college were to lose.
It seems that the plaintiffs' ultimate goal is to take this case to the Supreme Court, which could happen years from now, if history is a guide. But the district-court trial is laying the groundwork. The plaintiffs are testing out their arguments to see which prove most effective. And once their line of attack has been smoothed out, they will likely have a major opportunity to present their arguments before an amenable Supreme Court made up of a majority of justices who are skeptical of affirmative-action policies.
We want to hear what you think about this article. Submit a letter to the editor or write to letters@theatlantic.com.