The Common App Will Stop Asking About Students' Criminal Histories
The change may be the biggest help to low-income students of color, who are disproportionately likely to have been convicted of a crime.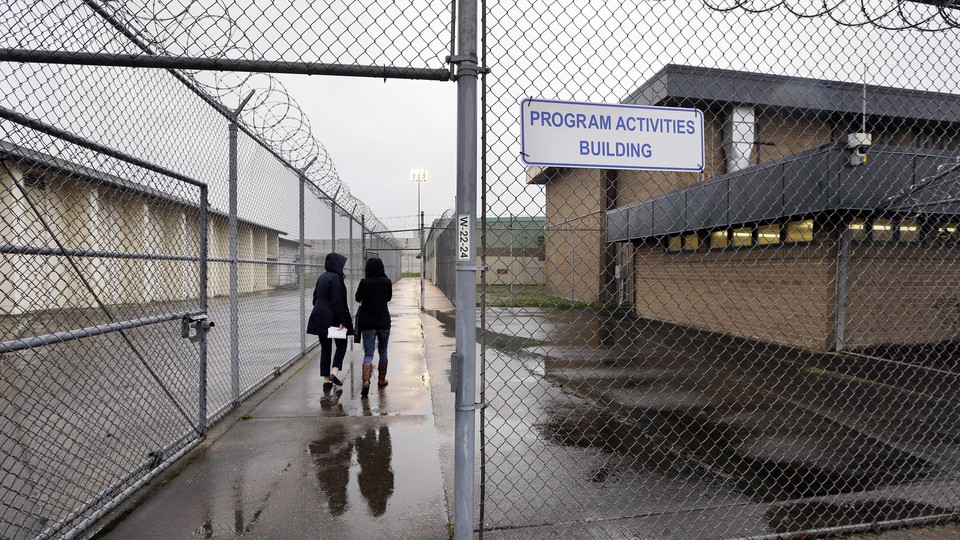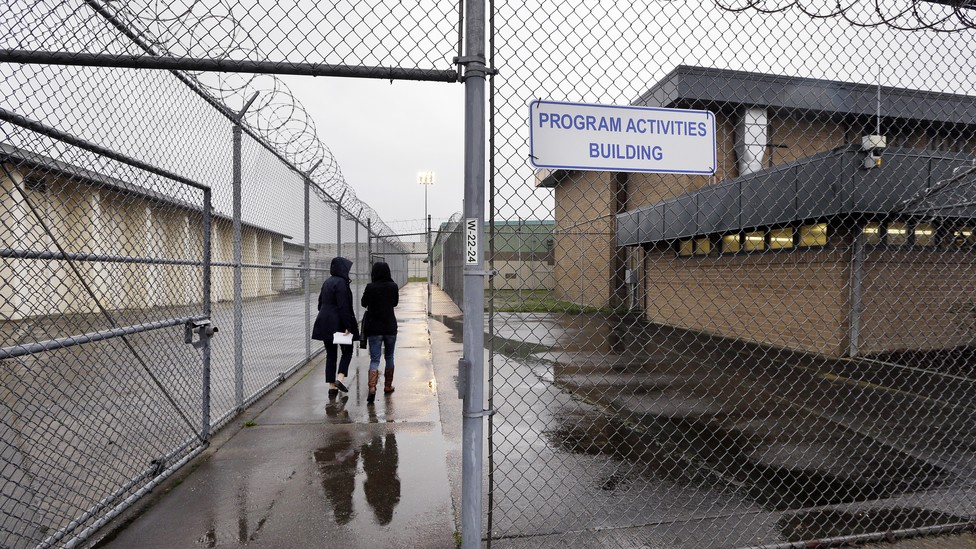 The nonprofit organization behind the Common Application, a single form that students can fill out to apply to any college that uses it, announced this week that, starting next year, it will no longer ask students about their criminal history. The shift could alter the life course for many students with higher-education aspirations who have a misdemeanor or felony attached to their name.
The move, which was announced to Common App member institutions on Tuesday, is significant because of the sheer number of students who use the application, and of the institutions that accept it. More than 1 million prospective undergraduates every year apply to college using the Common App, which is consulted for admissions decisions by more than 830 institutions worldwide—all but roughly 60 of them in the United States, home to the world's highest prison-population rate.
It's difficult to tell how many applicants' prospects will change, in part because data that the Common Application keeps about criminal histories is not public, and in part because it's impossible to count up all the students who would've applied in the past but didn't for fear of being asked about their criminal records. But the applicants who will benefit most are probably going to be the very ones for whom higher education tends to be out of reach: low-income students of color, a demographic that is disproportionately represented in the criminal-justice system.
And that is linked to one of the strongest arguments for the change: Applicants' criminal histories can reflect society-wide biases that are beyond their control. One in five black men who belong to the lowest-income families in the U.S. is sent into a correctional facility on any given day, according to a March 2018 paper co-authored by the Stanford economist Raj Chetty and published by the National Bureau of Economic Research. And as Tiffany Jones, who directs the higher-education-policy team at the advocacy organization Education Trust, pointed out to me in an interview, young people who are not white or who are poor are more likely to receive harsher sentences. They are also more likely to lack access to effective legal representation and are disproportionately targeted by law enforcement in the first place.
[The ease of online college applications could hurt poor students]
The change goes against the results of a survey the organization  (also called the Common Application) conducted among its members in March. That survey found most colleges and universities that use the Common App wanted to know applicants' criminal histories. The move this week could be seen as a sign that the Common App might be taking on more of a role as a proactive agent of social mobility.
Daniel Obregon, the Common App's spokesman, told me in an email that some relevant context for the decision was a change to the organization's mission a few years ago, with the addition of a commitment to "access, equity, and integrity." But he also focused on logistical considerations, explaining that there is "increasingly less 'commonality' in terms of how institutions use criminal history information in their admissions decisions."
The new policy still gives colleges flexibility: Schools can obtain information about criminal history through other means—by, say, specifically asking in their application supplements (also available through the Common App) whether applicants have ever been convicted of a violent or sexual crime. New York University offers an example of this approach: In 2015 the school announced that it would be ignoring the criminal-history question on the Common App and would instead ask students in its supplement about their criminal background; it keeps the information confidential during the admissions-decision process, after which the information would become available to school officials only if and when a student was accepted.
Even so, some research suggests that collecting applicants' criminal history doesn't make campuses any safer. A survey conducted jointly by the Center for Community Alternatives, which advocates for criminal-justice reform, and the American Association of Collegiate Registrars and Admissions Officers found that colleges and universities that don't ask students to provide such information do not report that their schools are less safe as a result; generally speaking, there's little compelling evidence drawing a correlation between that practice and campus safety.
Some colleges might make the argument that their concerns are not about safety, but about best serving students who need a particular kind of support; they want a holistic understanding of applicants, criminal histories and all. But the change in the Common App still leaves them room to collect this information through other means.
The movement to change the Common App, which has been taken up by several civil-rights activists and members of Congress, has its roots in the largely successful effort to enact laws prohibiting private employers from asking about criminal history on job applications. The Obama administration ended the practice for federal job applications during his second term, but the results have been mixed: Research after the change indicated that without specific information about, say, a black male applicant's criminal history, hiring managers were more likely to assume that such an applicant had committed a crime than a white male applicant.
[Elite colleges have created a new application system focused on access]
Still, numerous aspects of the college-application process are explicitly tilted against people with criminal histories. In 1994, then-President Bill Clinton signed into law a prohibition on Pell grants for incarcerated students—a ban that remains in effect today. (The Republican Senator Lamar Alexander, who chairs the Senate's education committee, is considering reversing that policy.) In a similar vein, a law passed in 1998 barred applicants who'd been convicted of a drug-related crime from receiving any federal financial aid, including Pell grants, Stafford loans, and work-study arrangements. (The law was revised in 2007 to apply only to students who were convicted of such a crime at the time they were receiving such aid.)
"There's growing … consensus that education is the key to successful reentry [into society for people with criminal records], and the policies we've had thus far that led to mass incarceration"—harsh punishment for nonviolent drug-related crimes, mandatory-minimum sentences, and the like—"just didn't work," said Jones, of the Education Trust. Jones is excited about the potential for the Common App's latest move to significantly expand access to higher education, but she is also aware that students with criminal backgrounds will still face questions about their histories in other elements of the college-application process if they fill out the Free Application for Federal Student Aid and Pell grant application. And the Common App at least for now will still retain a question asking whether an applicant has ever been disciplined by his or her high school—a question whose answer is much more likely to be yes for poorer and/or nonwhite students than it is for their more affluent or white peers.
Then there's the fact that even the Common App's influence has limits. As a September 2017 Brookings Institution report details, various analyses have found that a solid majority of colleges and universities in the U.S., Common App member or not, inquire about applicants' previous convictions. That's the case at as many as 80 percent of private institutions and 55 percent of public ones; it's even relatively common at community colleges, 40 percent of which report collecting such information. But this latest amendment to the Common App might alter perceptions of applicants with criminal histories, at least a little, at least at some schools.