The Things Kids Carried
A photo essay offers a glimpse of student backpacks from around the world.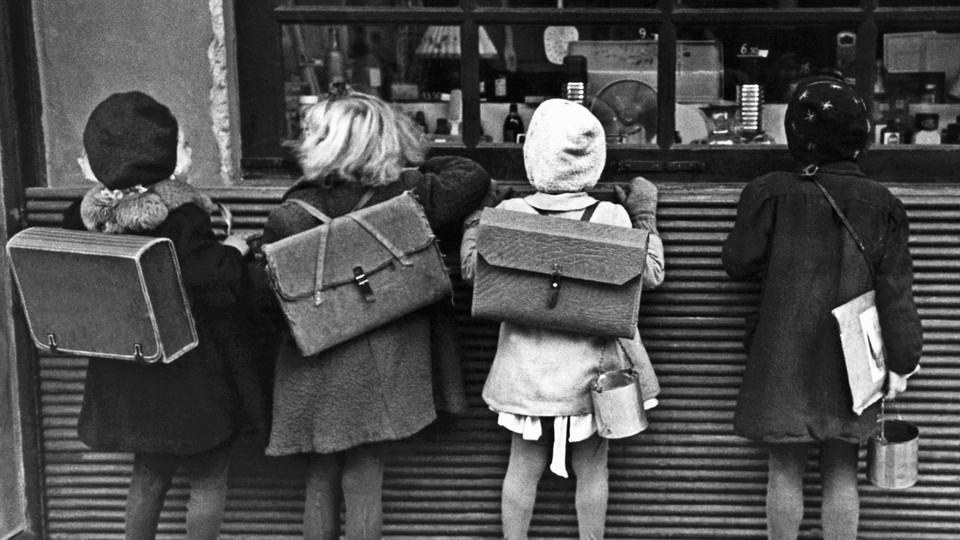 Not that long ago, carrying school supplies on one's back seemed like a crazy concept. Until the 1980s, backpacks were used mostly for hiking and outdoor activities. Students used entirely different (and much less convenient) modes of transportation for their school supplies: Until the 1930s, many students used leather straps to hold together the books they carried. Later, students used mini briefcases or one-strap bags. In 1969, the company JanSport created a daypack for skiing and hiking; they happened to be selling them at a store connected to the University of Washington bookstore, and students started using these bags to keep their books dry in rainy Seattle.
Today, backpacks have become a staple of student life. Kids see backpacks as a symbol of identity, and choosing a backpack is often a careful and deliberate process. Backpacks can be indicative of everything from a kid's favorite cartoon to her country of nationality to her socioeconomic status. They're tiny windows of insight into what students care about and the kinds of worlds they are inhabiting. These photos peek at what kids around the globe have been carrying on their backs.