What the Girl Scouts Can Learn From Women's Colleges
The history of how all-female institutions fought to survive in a coeducated world might offer insight for today's controversy.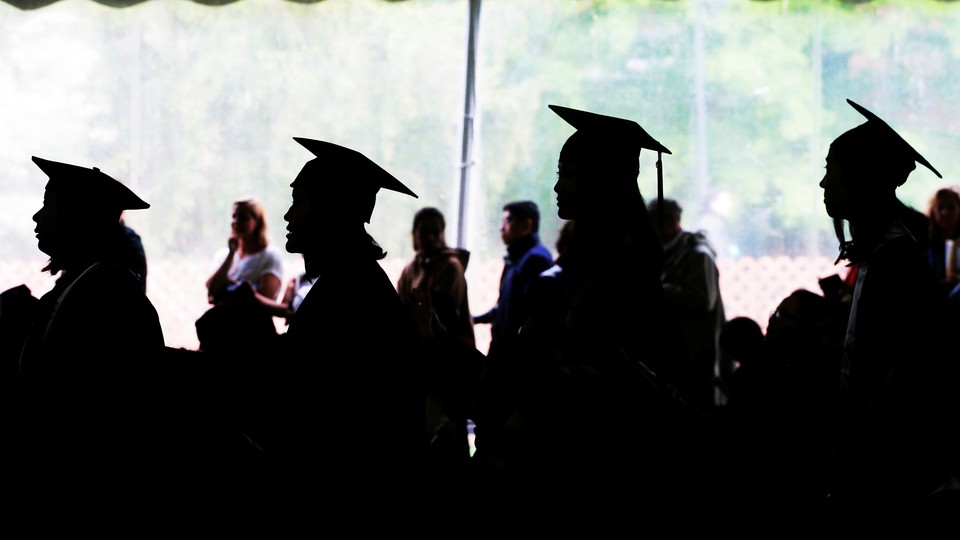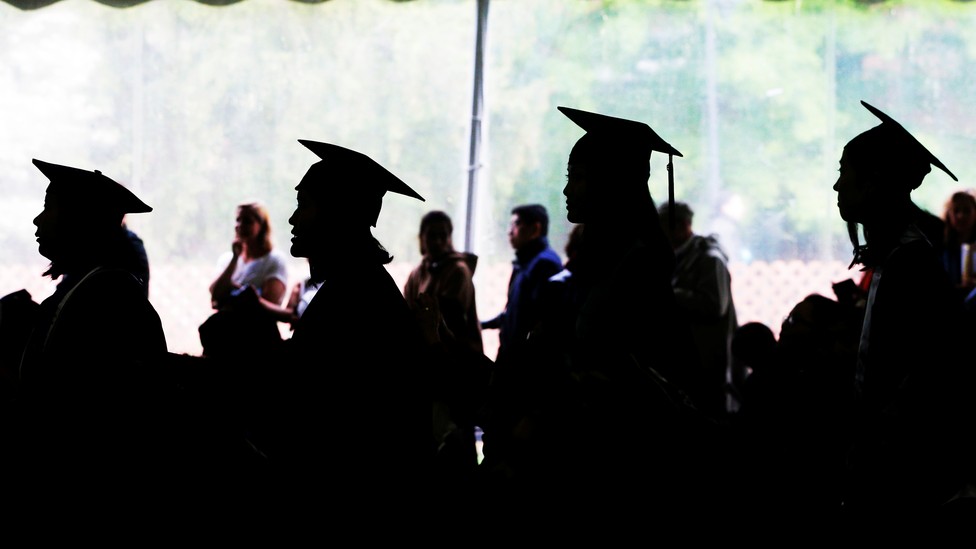 The news of the Boy Scouts of America's decision to open its programs up to girls has inquiring minds wondering what it means for the Girl Scouts. After all, the girls' organization has expressed concerns about the decision, citing skepticism about the Boy Scouts' motives and a perceived lack of involvement in the decision, among other criticisms. But one of Girl Scouts' biggest objections is a philosophical one: that an all-girls organization has the ability to empower and support girls in a way that a coed institution can't.
All-women's organizations have been fading from the country's social fabric over the past few decades. The most dramatic example is that of women's colleges: While there were about 230 women's colleges in 1960, today there are around three dozen. Like the Girl Scouts, women's colleges have long argued that they are poised to offer resources and experiences to women that a coed institution can't provide. But even so, most of them crumbled as men's colleges began to coeducate in the mid-20th century.
Are Girl Scouts similarly going to become all but obsolete? It's unlikely; as my colleague Elaine Godfrey reported, experts doubt that the Girl Scouts' membership will be significantly affected. Still, the organization does stand to lose some members, and it also may find itself struggling to forge a new identity in a coed scouting world. The history of women's colleges could be the source of guidance, or of warning signs, for the Girl Scouts' new era.
Susan Poulson, a professor of history at the University of Scranton who has studied how women's colleges dealt with the rise of coeducation, sees more "alarm bells" than encouragement for the Girl Scouts in the history of women's schools. The 1960s brought a new cultural climate in which fewer students gravitated toward single-sex colleges. It was also a trying financial time for many schools. Men's colleges had to increase their enrollment numbers to stay afloat, and faced with a choice between lowering the caliber of the students admitted and inviting in women, many schools opted for the latter option, leaving the women's colleges with uncertain futures. Poulson identified three patterns for how women's colleges, many of them small Catholic schools, contended with this rise in coeducation: Some simply disappeared or were subsumed by a larger or more powerful coeducated institution; a handful managed to retain their identities and thrive; and the remaining institutions went, as she put it, "through tremendous contortions to stay alive."
Being in an urban environment was key to helping women's colleges survive, because cities offered bigger and more diverse populations from which the schools could recruit students. A notable example is Notre Dame of Maryland University, which according to Poulson was a sister college of sorts to Loyola University Maryland. When Loyola went coed in 1971, Notre Dame's enrollment numbers dropped, and so it experimented with new programming, including a weekend college (which drew in middle-aged women), a continuing-education program, and a mentorship program for black students. Since it was located in a big city, the school found what Poulson called a "ready population" for these programs, and the school's student body began to diversify well beyond its original demographic of the 1930s-50s: predominantly white, Catholic 18-22-year-old women. "It survived by changing its programs to find new populations it could serve," Poulson said.
Poulson also pointed to physical improvements as critical to some women's colleges' success; they often built new science buildings or athletic facilities to remain in demand to prospective students. "Whereas a lot of women's colleges were always good in the arts," Poulson said, these renovations often aimed to create "more career-oriented, competitive ... facilities on campus"—facilities, one could argue, that catered to traditionally "male" college offerings.
Even while new programing sometimes brought men to women's college campuses (graduate programs tended to be coeducational), the women's colleges that survived were able to hold onto their identities as undergraduate single-sex institutions; with the rise of coeducation among men's schools (and even of several women's schools), Poulson said, women's colleges amped up the branding of themselves as such. The schools had always marketed themselves as spaces for women, but as they struggled they tended to rely on this kind of focus more heavily. "There was simply feminism in the atmosphere of higher education" in the 1970s, Poulson said. And the women's-only institutions that have been most successful—such as Wellesley College in Massachusetts and Spelman College in Georgia—have continuously marketed themselves as uniquely capable of empowering women and offering them personal career support, often drawing upon their successful alumni of female leaders.
Women's colleges will continue to struggle when it comes to enrollment. "It's a market environment," said Poulson; colleges must appeal to prospective students in order to survive, and with the rise of coeducation, many girls found the prestige and the resources of Harvard, for example, more appealing than Radcliffe. But there are compelling reasons for women to choose single-sex schools. "I think that [students] are often drawn by feeling that these women's colleges will help them as individuals do better," Poulson said, suggesting that the opportunities and support that women's colleges offer can be hard to come by at other schools. "At many institutions, students … may find an appeal in the greater resources or prestige, but the don't feel like they get that space and resources directed at them as young women." This "niche," she continued, "is an asset for [our] entire society—not just for girls but for everybody."
Still, to Poulson the tale is a sad one overall, and "a dire forecast" for the Girl Scouts. The Girl Scouts "can look at [the history] and see that most women's colleges have disappeared, and that the ones that haven't have either dramatically transformed themselves or drawn upon resources and facilities to increase the number of students that would be interested in them," she said. While Poulson stressed that she isn't a Girl Scouts expert, she conjectured that the organization's situation could be especially precarious given that if it does see declining membership, it wouldn't be able to find new populations to serve in the same way as women's colleges did. "This is the fire bell in the night," Poulson said, borrowing a line from Thomas Jefferson. "To me it means that the Girl Scouts can survive, but they will have to transform, and their leadership and vision will be critical."
It's worth noting that the Girl Scouts have long been cultivating an identity that's quite different from the Boy Scouts; their model prioritizes girls' leadership and promotes their involvement in STEM, and some have even argued that these initiatives pulled focus from traditional Boy Scout activities like camping. Girl Scouts have also been known for their progressive streak, taking strong stands on issues like desegregation and transgender inclusion, and experts have argued that this progressive attitude has helped boost their membership, while the more conservative Boy Scouts saw its membership decline. How things could change with a coed Boy Scouts of America is still unknown, but perhaps they can rely on these attributes to stave off the women's-college alarm bells.