The Student Whose Silence Transformed My Teaching
Kathleen Whalen thought she'd mastered managing her chaotic classroom—until she met a kindergartener who simply wouldn't talk.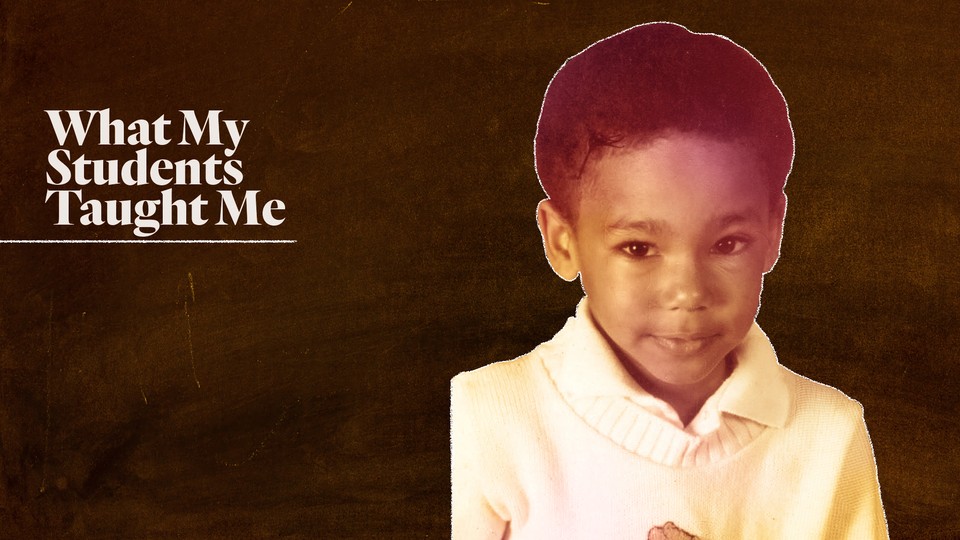 This is the ninth installment in an audio series called What My Students Taught Me. Each episode features a teacher reflecting on a particularly challenging student, in counterpoint with the student's version of the same events. Listen to the previous installments here or subscribe on iTunes.
In her first few years as a young teacher in New Orleans during the 1970s, Kathleen Whalen was overwhelmed by classroom management. As both a newcomer to the city and a white woman teaching in historically black schools, the language and cultural gaps made it particularly challenging to communicate effectively with the students at times.
But by her fifth year of teaching, Whalen felt like she had finally hit her stride when it came to classroom management. That's when a new kind of challenge presented itself: a small, sweet-faced kindergartener named Jonathan Johnson who just wouldn't talk.
"Almost from the first day … I realized that it was going to be a challenge to pull information from him," Whalen recalls.
The teacher realized that her prior focus on calming down the troublesome students had led her to overlook quieter students in previous years. She pledged that with Jonathan it would be different. Just as she had quelled the chaos of her classroom, Whalen was determined to do whatever it took to engage Jonathan. She tried everything she could think of. Listen:
---
Music used in this episode: "When in the West" by Blue Dot Sessions; "Big Poppa" by Podington Bear; "Outside the Terminal" by Blue Dot Sessions; "Heliotrope" by Blue Dot Sessions; "Back Stairs" by Podington Bear; and "Red City Theme" by Blue Dot Sessions.
This project was produced in collaboration with the Teacher Project, an education reporting fellowship at Columbia Journalism School dedicated to elevating the voices of students and teachers.