The Student Who Taught Me to Grow Up
Matt Weiss was the "fun teacher," but one of his most determined students came to school in search of a more serious learning experience.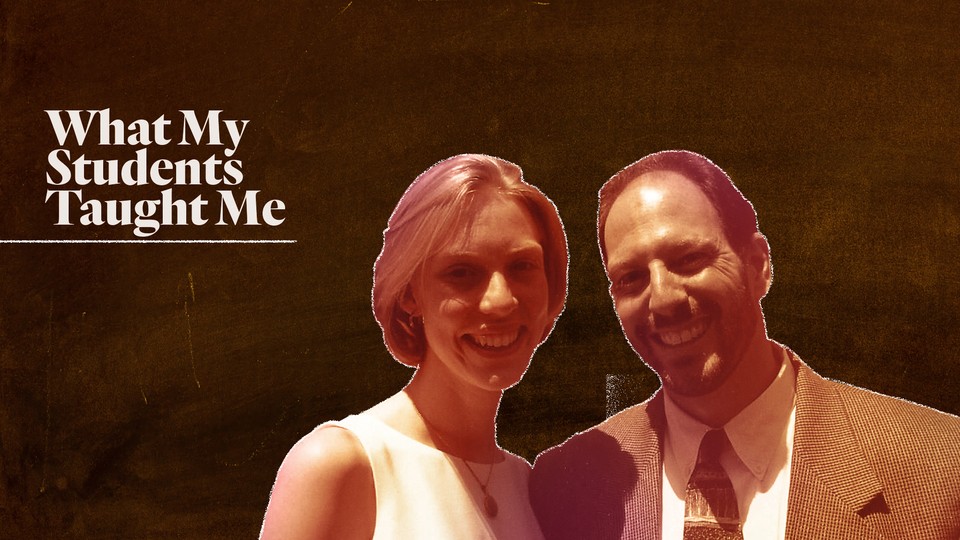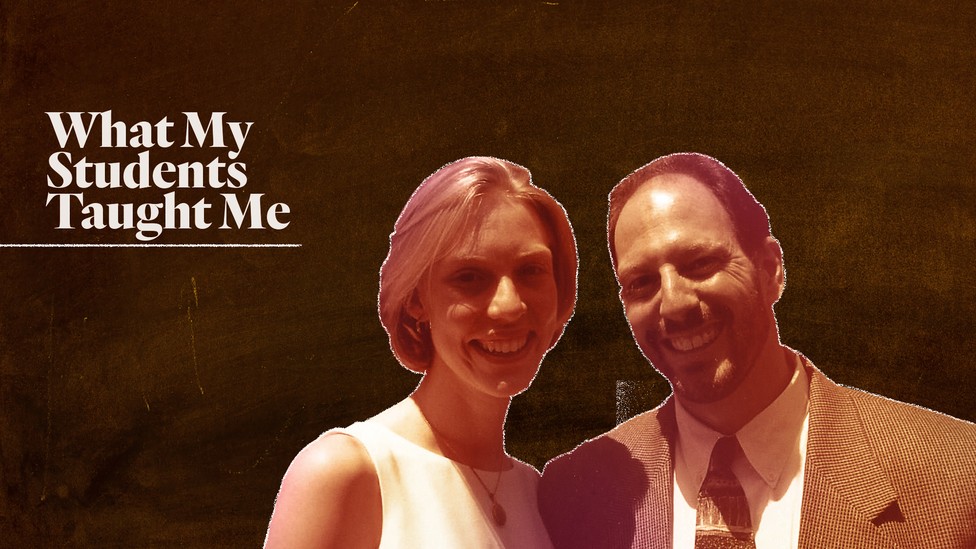 This is the latest installment in a podcast called What My Students Taught Me. Each episode features a teacher reflecting on a particularly challenging student, whenever possible in counterpoint with the student's version of the same events. Listen to previous installments here or subscribe on iTunes.
In his first year teaching history at Shady Side Academy, a small private school in Pittsburgh, Matt Weiss was determined to be the "fun" teacher. A natural performer, he went off on long tangents, shared stories from the weekend, and sometimes played guitar during class.
Most students encouraged him. But Kate Schelbe, a junior in his U.S. history class, was not impressed with his antics. She sat stone-faced while other students laughed. A reserved and serious student, she made sacrifices to attend the school and wanted every second of class time to count. "I didn't need the warm-up," she recalls. "I didn't need the warm, fuzzy connection. I just was chomping at the bit ready to dive into history."
Weiss vividly remembers the "censorious and scary" look in Schelbe's eyes when he goofed around or went off topic. Over time, those looks would force him to consider some of his blind spots as a teacher, and contemplate some serious change. Listen:
---
Music used in this episode: "Begrudge" by Blue Dot Sessions; "Deviate" by Podington Bear; "Scratcher" by Blue Dot Sessions; "Everybody" by Podington Bear; and "Chapel Donder" by Blue Dot Sessions.     
This project was produced in collaboration with the Teacher Project, an education reporting fellowship at Columbia Journalism School dedicated to elevating the voices of students and teachers.