The Question of Race in Campus Sexual-Assault Cases
Is the system biased against men of color?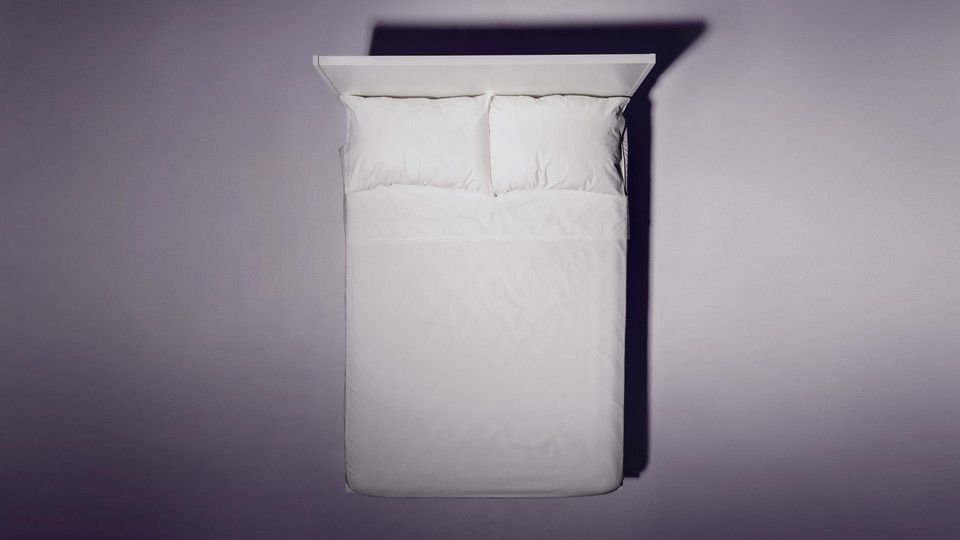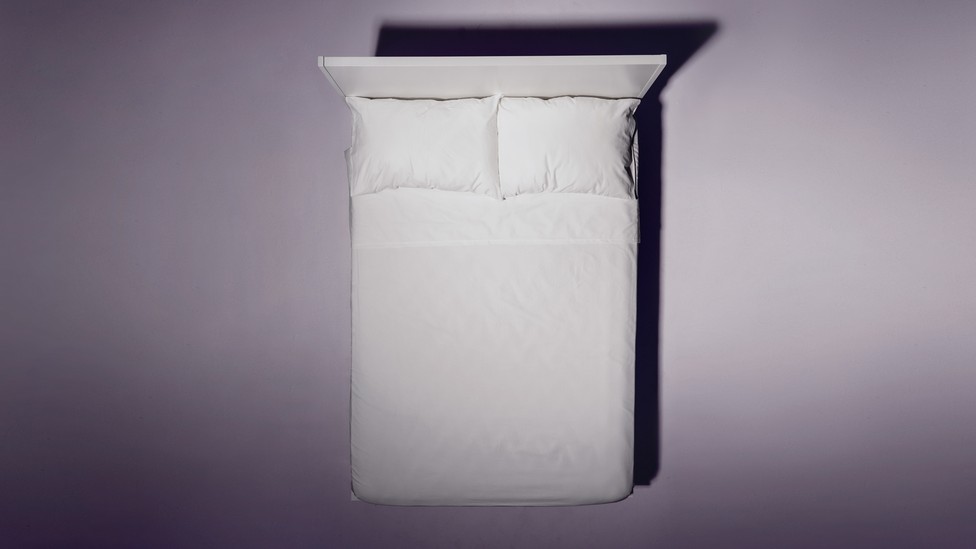 This is the final story in a three-part series examining how the rules governing sexual-assault adjudication have changed in recent years, and why some of those changes are problematic. Read the first installment here, and the second one here.
The archetypal image of the campus rapist is a rich, white fraternity athlete. The case of Brock Turner—the freshman swimmer at Stanford University convicted last year of sexually assaulting an unconscious woman after meeting her at a party, but sentenced to only six months in jail—reinforced this. Petula Dvorak, a Washington Post columnist, wrote, "The brilliant smile of a Stanford swimmer with Olympic dreams, the happy privileged face of a white college kid named Brock Turner … This is what a campus sexual predator looks like."
Amy Ziering, the producer of The Hunting Ground, a 2015 campus-sexual-assault documentary, has said much the same thing. In a radio interview, she asserted that her movie exposed "privileged" well-off white men and challenged "dominant white male power." But a close viewing of her film reveals a different reality. Her movie tells four main stories that are primarily focused on assault allegations.* In at least three of the cases, the accused is black.
How race plays into the issue of campus sexual assault is almost completely unacknowledged by the government. While the Office for Civil Rights (OCR), which regulates how colleges respond to sexual assault, collects a lot of data on race, it does not require colleges and universities to document the race of the accused and accuser in sexual-assault complaints. An OCR investigator told me last year that people at the agency were aware of race as an issue in Title IX cases, but was concerned that it's "not more of a concern. No one's tracking it."
Janet Halley, a professor at Harvard Law School and a self-described feminist, is one of the few people who have publicly addressed the role of race in campus sexual assault. Interracial assault allegations, she notes, are a category that bears particular scrutiny. In a 2015 Harvard Law Review article, "Trading the Megaphone for the Gavel in Title IX Enforcement," she writes, "American racial history is laced with vendetta-like scandals in which black men are accused of sexually assaulting white women," followed eventually by the revelation "that the accused men were not wrongdoers at all." She writes that "morning-after remorse can make sex that seemed like a good idea at the time look really alarming in retrospect; and the general social disadvantage that black men continue to carry in our culture can make it easier for everyone in the adjudicative process to put the blame on them." She has observed the phenomenon at her own university: "Case after Harvard case that has come to my attention, including several in which I have played some advocacy or adjudication role, has involved black male respondents."
Another Ivy League law professor who has been involved in sexual-assault policy said to me of the issue of race, "Nobody wants to talk about it." He said students are pushing their boundaries and that many hook up with a partner of a different ethnicity for the first time. But then, "if there is any kind of perceived injury—emotional or physical—when you cross racial lines, there's likely to be more animus. It needs to be talked about and hasn't been." The professor requested anonymity, citing the difficulties of publicly discussing the subject.
Since there are no national statistics on how many young men of any given race are the subject of campus-sexual-assault complaints, we are left with anecdotes about men of color being accused and punished. There are many such anecdotes. In 2015, in The New Yorker, Jeannie Suk Gersen, a Harvard Law School professor, wrote that in general, the administrators and faculty members she'd spoken with who "routinely work on sexual-misconduct cases" said that "most of the complaints they see are against minorities." For two years I have received a daily Google Alert on college sexual assault. It captures only those cases that make it into the news, and is not a comprehensive or statistically valid measure. But it is illuminating. Usually the reports don't disclose race, but sometimes it is mentioned, and if the accused is named, it's often possible to determine his race through photo searches or other online information. Black men make up only about 6 percent of college undergraduates. They are vastly overrepresented in the cases I've tracked.
The case involving Kwadwo Bonsu and R.M., described in Part I of this series, was an interracial encounter. Bonsu later filed a race- and gender-discrimination complaint with  OCR for the way his case was handled by the University of Massachusetts, although after reaching a settlement with the university, he withdrew the complaint.
As with the answers to so many questions involving individual campus encounters, it may ultimately be unknowable whether racial bias played any part in either the complaint against Bonsu or its adjudication. But as the definition of sexual assault used by colleges has become broader and blurrier, it certainly seems possible that unconscious biases might tip some women toward viewing a regretted encounter with a man of a different race as an assault. And as the standards for proving assault have been lowered, it seems likely that those same biases, coupled with the lack of resources common among minority students on campus, might systematically disadvantage men of color in adjudication, whether or not the encounter was interracial.
* * *
In several recent civil lawsuits against their schools, male students found responsible in campus tribunals for sexual misconduct have made the racial aspects of their experience explicit. These include cases involving Amherst College, in Massachusetts (which recently settled for undisclosed terms); Butler University, in Indiana; Drexel University, in Pennsylvania; Indiana University of Pennsylvania; Swarthmore College, in Pennsylvania; the University of Findlay, in Ohio; the University of Pennsylvania; and William Paterson University, in New Jersey. Each suit says a student or students were subject to specious charges and in some cases abrupt expulsions because they were minorities.
In the University of Findlay case, Justin Browning and Alphonso Baity II, two black athletes, each had a separate sexual encounter with a white female student one Saturday night in September 2014. According to their federal suit, the encounters were consensual and the female student spent the night with Browning and bragged about it afterward to her friends. But a week and a half later, on a Wednesday, she filed a written complaint of sexual assault. That Friday, the two young men were expelled. The school then issued a campus-wide alert announcing their expulsion, and their names and photos were printed in the local paper. Findlay's president, Katherine Fell, said that the university had dealt with "a serious incident of sexual assault on our campus, and we've done it with compassion, thorough research and effectiveness."
Browning and Baity's suit says that the university's probe and disciplinary proceedings were a "sham" and that its actions were "motivated by race." The suit notes that fewer than 2 percent of Findlay's students are black men and that the only other student expelled in the prior two years for sexual misconduct was a black man accused of sexually assaulting a white woman. To date, Browning and Baity have been unable to resume their education at a four-year school. The university said in a statement that it conducted its investigation and appeal process "with integrity and fairness" and "will vigorously defend the process and our decision." In a court filing, the university denied the allegations in the suit; the case is ongoing.
In November 2014, five 18-year-old black male freshmen at William Paterson University were arrested for allegedly holding a female student in a room and forcing her to perform sexual acts. In their suit, two of the students, Garrett Collick and Noah Williams, say they had consensual sex with the woman on the night in question—Collick says she initiated it with him—and that she had initiated sex with each of them on at least one previous occasion. Right after the arrests, the president of the university, Kathleen Waldron, released a statement in which she said, "I am angry and dismayed that this crime was committed on our campus and allegedly by students. My deepest concern is for the victim of this criminal act who has courageously stepped forward to take legal action and seek justice." Collick and Williams were jailed for nine days. Ultimately, a grand jury, which decides whether there is sufficient evidence for formal charges—a very low evidentiary standard—declined to indict the men, and they were freed. About 50 William Paterson students showed up in court to support their classmates.
Collick and Williams, who were receiving state funding to attend college, remained barred from campus despite their exoneration. The local newspaper reported that after the decision, Waldron issued a statement saying the university "has its own student conduct process that is independent of the state's legal proceedings." This process ended with their expulsion. Michael Epstein, Collick and Williams's attorney, told me that since losing their funding, the expelled students have been unable to continue their education; one of his clients had been working as a busboy. The former students are suing both the university and the school's police department for, among other things, reckless conduct, negligence, and failure to provide the expected standard of due process and equal protection under the law. (The university denied the claims, and noted that in the past, its student judiciary process has been affirmed in New Jersey Appellate Court as adequate and appropriate under the law. Last November, a judge refused the school's motion to dismiss the case in its entirety, allowing it to proceed on gender- but not race-discrimination grounds.)
Colgate University was recently investigated by the Office for Civil Rights for potential race discrimination, a Title VI violation, in its sexual-assault adjudication process. The university was cleared in April, on the grounds that the numbers did not allow OCR to conclude that race was a statistically significant factor in Colgate's adjudications—in any given year the number of men of any race referred for formal hearings was in the single digits. (The investigation does not appear to have examined any individual cases or otherwise reach beyond this statistical analysis.) But the report did bring those statistics to light, a rarity. In the 2013–14 academic year, 4.2 percent of Colgate's students were black. According to the university's records, in that year black male students were accused of 50 percent of the sexual violations reported to the university, and they made up 40 percent of the students formally adjudicated.
During the three academic years from 2012–13 to 2014–15, black students were accused of 25 percent of the sexual misconduct reported to the university, and made up 21 percent of the students referred for formal hearings. Fifteen percent of the students found responsible for assault in those years were black. During that same three-year period, Asian students, who constituted a little more than 3 percent of Colgate's student body in 2013, were more than 13 percent of the accused, 21 percent of those referred for hearings, and 23 percent of those found responsible. (The rest were white; no Hispanic students were accused.)
Melissa Kagle is one of three people who brought the race-discrimination complaint about Colgate to OCR. Kagle is a former assistant professor of educational studies at the school who, over the course of her last three years at the university, became a prominent critic of Colgate's handling of sexual misconduct. (She left after being denied tenure in 2016 and now works at an education nonprofit.) Her co-complainants were minority students who'd been accused of assault or harassment, and to whom Kagle had become an informal adviser. Kagle viscerally understands the horror of rape because as a young woman she experienced it herself. But she told me that over the past several years, she'd become deeply concerned that in some cases fear of assault on campus was clouding people's judgment and creating a reflex to presume guilt. In several cases that she'd come to know closely, at first by happenstance and then because minority men began to seek her out for assistance, "people believed something terrible happened when it hadn't."
Kagle believes that men of color—and especially foreign men of color, students from Africa and Asia—were uniquely defenseless when charged with sexual assault, typically lacking financial resources, a network of support, and an understanding of their rights. She told me that university administrators, in their zeal to address an issue that was a top priority of federal regulators, had gone after rumors and third-party reports of assaults, pressuring some female students to pursue complaints. I spoke with two women who made harassment complaints against a Rwandan student who was later expelled. One said she hadn't wanted to make a complaint, but was told that it would help another woman feel safer; neither believed expulsion was the right outcome.
"We have laws and rules to make sure people's rights aren't violated. When you take away those protections, then you get what's happening here," Kagle said of Colgate. She also told me that she and her co-complainants are appealing OCR's finding, noting that they believe the available numbers do demonstrate significant disparate treatment, and that in any case, the numbers alone do not tell the full story. Colgate declined to comment on the inquiry other than to say in a statement that it has "cooperated fully with the OCR investigation."
* * *
What are we to make of these stories? It bears repeating that we do not know whether systematic racial bias is at work in campus-sexual-assault complaints and adjudications, or if it is, how strongly. Nor is it clear how changes made to the system in recent years might have affected the magnitude of that bias. And it is possible that racial bias affects the ability of minority complainants to get justice, too—a possibility that should be investigated. All we have today are anecdotes.
Even so, as Gersen noted in her New Yorker article, "if we have learned from the public reckoning with the racial impact of over-criminalization, mass incarceration, and law enforcement bias, we should heed our legacy of bias against black men in rape accusations." As the Office for Civil Rights weighs changes to the system, the interplay of race with assault complaints and assault adjudication must be considered, and the racial composition of assault complaints and resolutions documented. It would be tragic—and unacceptable—if OCR, in a worthy effort to prevent sexual assault, has created a system that ends up unfairly depriving some black men of their access to higher education.
---
* The film's two narrators, who describe their efforts to seek safety and justice for women on campus, also describe their alleged assaults at some length, although this is not the primary focus of their stories.