The Student Who Almost Got Away
As a young teacher, Ingrid Chung could relate to her seventh-grade student Kayshaun Brown. If it weren't for their connection, the bright but troubled student may have dropped out of school.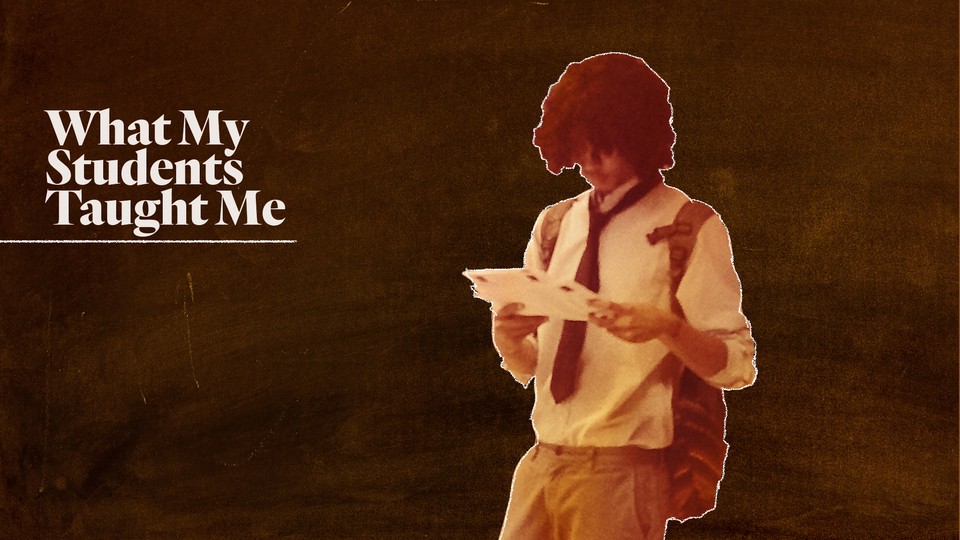 This is the fifth installment in an audio series called What My Students Taught Me. Each episode features a teacher reflecting on a particularly challenging student, in counterpoint with the student's version of the same events. Listen to previous installments here or subscribe on iTunes.
As a young teacher, Ingrid Chung saw herself in 12-year-old Kayshaun Brown.
"What I saw in Kayshaun was the same type of intelligence, rebellious streak, and desire to go against authority that I had as a high-school student," she says.
Chung first taught Kayshaun, who goes by Kay, in her seventh-grade English classroom at the Urban Assembly School for Applied Math and Science in the South Bronx. That year went smoothly enough. Kay was bright, lively, and charismatic. And because of their instant rapport, Chung could get the boisterous Kay to behave when some of her colleagues could not.
But as Kay grew, so did his capacity for troublemaking. By the time he started the 10th grade at Urban Assembly, the teen often skipped school, disrupted class, and swore at his teachers. Chung grew increasingly concerned that he would drift away, and that she would lose him.
This is the story of her efforts to keep Kay in school.
Listen:
Teachers: We want to hear about a challenging student you never forgot, possibly to feature in a future episode of What My Students Taught Me. Maybe the student was exceptionally quiet, had unique special needs, caused anarchy in the classroom, disappeared from school for long stretches of time … or something else entirely. The story could have a happy ending, a sad ending, or something in between. You can reach us with your stories at coveringeducation@gmail.com. We look forward to listening!
---
This project was produced in collaboration with The Teacher Project, an education reporting fellowship at Columbia Journalism School dedicated to elevating the voices of students and teachers.