Where Are All the Preschoolers?
Communities may have the funding to expand services, but they don't have the data needed to target the right children.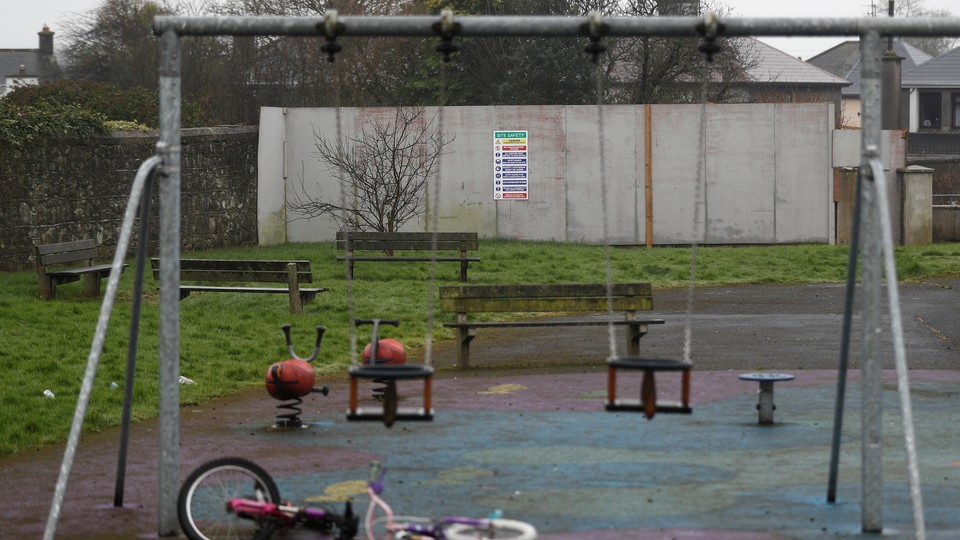 The city of Springfield, Massachusetts, has had a serendipitous sequence of events supercharge its preschool-expansion efforts. Federal money came in just as local support for early-childhood education crested, and the closure of an early-childhood center created an opening for the school district to buy an existing facility.
The federal money, offered to Springfield and four other Massachusetts communities through the Preschool Expansion Grant program, enabled 195 new seats to go to 4-year-olds without prior experience in formal preschools.
Sally Fuller, the project director of Reading Success by 4th Grade at the Irene E. and George A. Davis Foundation, has been working to expand access to high-quality early education in Springfield for years as part of her effort to improve elementary reading proficiency. She works closely with Springfield Public Schools and the main preschool providers in town and calls herself a thought partner on the preschool-expansion efforts.
"When we got these 195 slots for 4-year-olds who had never had any preschool experience, we just said we're going to put these classrooms in this center, and we're going to start enrolling kids, and we're going to tell people we're open for business in September, and they're going to be breaking down our doors," Fuller said.
As it turns out, they were wrong.
This is the second year the city has been enrolling preschoolers through the grant program, and in neither year has it filled all 195 slots. And not because there aren't eligible children.
Fuller estimates half of Springfield's preschool-aged children are not enrolled in programs, and she admits that number could be off by as much as 10 percentage points—which speaks to a major barrier in preschool-expansion efforts. Communities largely don't have a handle on the exact size of the population they're trying to serve.
"It's a huge challenge," Fuller said. "It's hard to believe that accurate data should be such a challenge. It's almost unbelievable."
Amy O'Leary, the director of the Early Education for All Campaign run out of the state advocacy group Strategies for Children, has seen this issue play out in community after community across Massachusetts. Nobody at the local level is in charge of collecting the data, leaving cities like Springfield struggling to cobble together as accurate a picture as possible.
Decennial data from the U.S. census provides the most accurate population counts, but local organizations can only learn so much from something already seven years out of date. Springfield has used the annual American Community Survey population estimates with help from a regional planning commission to identify the entire preschool-aged population. From there, people working on the expansion effort have identified the early-childhood centers in each neighborhood, calling one by one to find out their enrollment totals.
These sources provide only a snapshot of the service gaps, but one that can at least give Fuller and others a place to start. From there, it's a matter of actually reaching those families to find out how best to serve them.
Communities can ignore the data gaps and jump right into preschool expansion, but they do so at their own peril. Parents make decisions about early childhood based on a variety of factors. Adding new classrooms to buildings that happen to have space, rather than buildings that are in communities with real demand, could lead to unfilled seats. Offering half-day preschool to families that need full-day accommodations likely won't work. And alternatively, asking families to suddenly go from zero to eight hours of preschool may not be well-received in some circles either.
O'Leary has encouraged communities planning for preschool expansion—both with federal dollars as well as state grants—to start with a true needs assessment. And that means identifying the target population.
Strategies for Children filed its first bill for preschool expansion in 2002. Over the 15 years since, it has been clear to O'Leary that the gaps in understanding of the local landscape would become a problem. But without real money on the table to tackle planning, let alone preschool expansion, the gaps remained.
"No one is clamoring at the state House for good data about pre-k for the landscape," O'Leary said.
In late 2014, with the announcement that $15 million would be split across five communities—Springfield, Lawrence, Lowell, Holyoke, and Boston—the data problem got a spotlight, frustrating those who wanted to hit the ground running.
Somerville, Massachusetts, just north of Boston, got its own infusion of federal dollars to expand preschool through the Early Learning Challenge Grant, offered as part of the Obama administration's Race to the Top program. While the school district has a long history of offering preschool for 4-year-olds whose families want to pay for it, it has added four new public school classrooms since 2010, and this year the district added a Head Start classroom to its roster through a partnership with the agency.
Strategies for Children estimates only about 56 percent of Somerville's 3- and 4-year-olds are in formal early-childhood programs, but by surveying the children actually entering Somerville Public Schools, Lisa Kuh, the district's director of early education, has found a rosier picture. Out of the 420 children who entered kindergarten this year, less than 10 percent came in without any preschool experience at all. Of the 4-year-olds taking advantage of the public preschool classrooms, however, closer to half enrolled without prior experience in a formal early-childhood program.
Kuh has interviewed parents of enrolled preschool and kindergarten students to find out, retroactively, why they chose certain early childhood arrangements. Some families, culturally, find it important to keep their children at home with relatives as long as possible and have made preschool decisions accordingly. Some segments of Somerville's immigrant population have been wary of the public systems and kept their children away from them. And other families, especially those with higher incomes, have sought out their own enrichment activities to prepare their children for kindergarten.
This feedback has informed future planning. The district has also started collaborating with other government agencies for a more complete picture of who isn't enrolled in a formal early childhood program.
"Short of knocking on doors, which we don't have the capacity to do, we're working with city hall now to figure out how to get data from families about babies," Kuh said. The district has collected birth records from 2013 to populate a mailing list for families who still live in town.
It's a lot of work for a district that technically doesn't have any mandate to serve the youngest learners. But looking at its own kindergarten-readiness and early-assessment data proves it makes a difference. Kuh has found children coming into kindergarten without any preschool experience have weaker social-emotional skills, which contribute to learning, and are less advanced in literacy than those who have had formal education previously.
"We know that having high-quality pre-k makes a difference," Kuh said. "It makes a huge difference."
Cities just have to overcome all the challenges to expanding it.