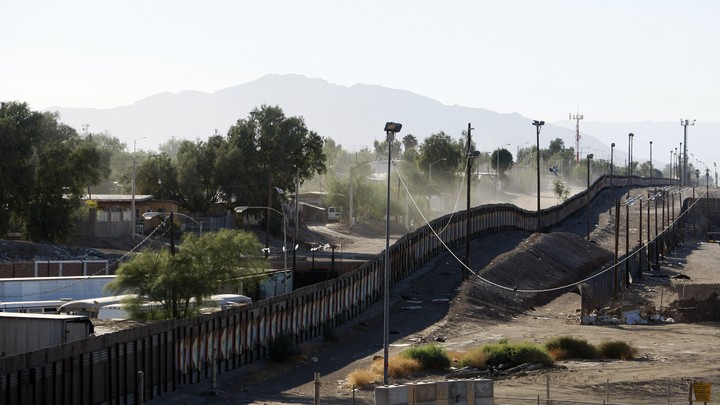 The World's Coolest Kindergarten
Andrew Keh | The New York Times
HAMBURG, Germany—It was late Tuesday afternoon at the Pestalozzi Foundation kindergarten, and a few dozen children and their parents were hanging around past the normal pickup hour.
There was no rush to get home, really. They were enjoying the view from the kindergarten's rear veranda: the inside of Millerntor-Stadion, the 29,546-seat stadium that is home to F.C. St. Pauli, as it hurriedly filled up for a midweek soccer game.
Staying after class has never been this fun.
* * *
South Sudan's Education Crisis
Ben Rosen | Christian Science Monitor
After decades of conflict left much of South Sudan illiterate, a new round of fighting has further compromised the young nation's current education system.
Since the South Sudanese Civil War began in December 2013, one in three schools has been attacked by armed forces or groups, according to a report released this month by Education Cluster, a collaboration of NGOs, United Nations agencies, and academics. At the same time, one in four schools reported to be open in 2013 were found to be non-functional by 2016.
* * *
How Much Do Colleges in Texas Spend on Athletics?
Annie Daniel, Matthew Watkins | The Texas Tribune
Athletics continues to be a high-dollar enterprise for Texas colleges. The eight public Texas universities that play in the Football Bowl Subdivision—the top level of college football—spent more than $560 million on athletics in the 2015-16 school year. Football is consistently the top revenue-producing sport, followed by men's basketball. This app, using data from NCAA financial reports, looks at the finances of those eight universities' athletic departments. (Private universities also have to file the reports but don't have to make them public under open records laws.)
* * *
How Alaska's Budget Cuts Resulted in Ballooning Class Sizes
Charles Wohlforth | Alaska Dispatch News
State budget cuts have already sliced deeply into the student experience at the University of Alaska, Anchorage.
Introductory physics, taught by the professor Travis Rector, no longer fits in a classroom. He used to have 60 students in a section of the class and now he has over 200. They meet in the Wendy Williamson Auditorium, a space used for rock concerts and music festivals.
* * *
When Crossing the Border Is Part of Getting to School
Hailey Branson-Potts | Los Angeles Times
In the era of Donald Trump and his talk of building an impenetrable—and "beautiful"—wall to beat back illegal immigration, the border has become a hardening line in America's cultural wars.
But to many of the people here [Mexicali, Mexico], the fence that separates the two countries is neither fully a bulwark against invasion nor a foreboding stop sign to immigrants' hopes. It is a mundane part of the environment that must be crossed every day to live, work, and study.
The border that divides Calexico in California and Mexicali in Mexico has for generations been more of a marker than a barrier.
* * *
The Privilege of School Choice
Patrick Wall | The Atlantic
P.S. 191 [in New York City] needs parents like [Mark] Gonsalves if it's ever going to end its damaging racial and socioeconomic isolation—yet they don't need it. It's a conundrum facing schools across the country: How can you persuade parents with other options to choose integration?
President Donald Trump and his education secretary, Betsy DeVos, have a simple plan to make education great again: Give parents more choice. Trump released a budget outline in March that's intended to expand the number of charter schools, pay for some students to attend private schools, and redirect federal funds to follow students to the public schools they select. But even if Congress goes along with Trump's plan, privileged parents will still have the most school options—a fact that isn't great for poor families.
* * *
Escaping Prison With Education
Sayer Devlin | Washington Square News
Jose Diaz, [a junior in New York University's College of Arts and Science], was hoping to be transferred to Attica Correctional Facility, a prison with TVs. Instead he was transferred to Auburn Correctional Facility. Though Auburn didn't have TVs, it did offer college classes through Cornell University's Prison-Education Program.
"I thought, 'I might as well do college cause I don't have shit else to do,'" Diaz said. "That's what it boiled down to. You end up living for it because you're putting all your energy into something instead of the yard, instead of nothing. And you can feel the difference."
We want to hear what you think about this article. Submit a letter to the editor or write to letters@theatlantic.com.