From Legal Lows to Court-Side Foes: This Week's Top 7 Education Stories
The best recent writing about school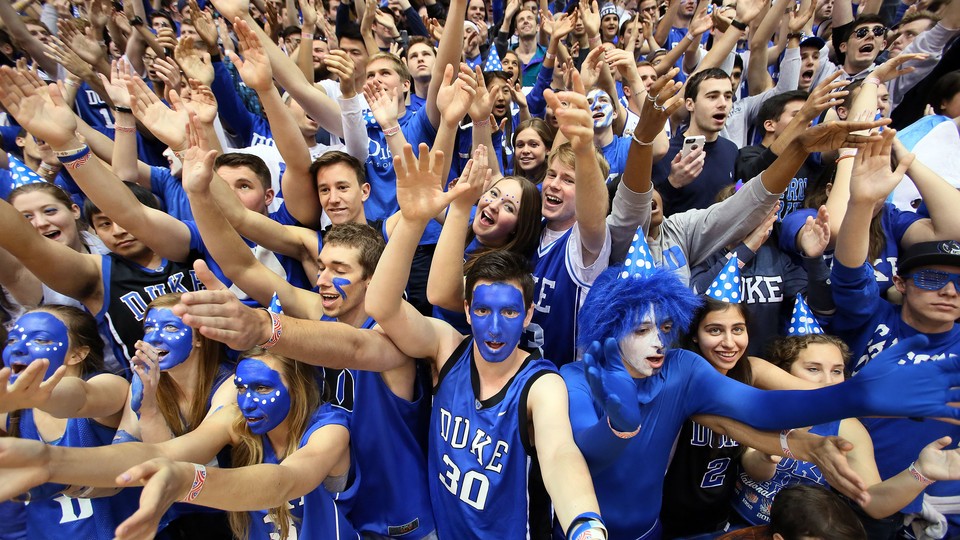 Ryan Avent | 1843 Magazine

Instead of increasingly outsourcing child-rearing, parents are devoting more of the scarce time left outside working hours to their children. Over the last two decades, time spent by parents on child-rearing has jumped. ... and the rise in hours spent with children has been greatest among better-educated, higher-earning parents. ...
The trend toward spending more time with one's offspring is especially strange given that better-educated, better-paid parents are not spending less time at work … [they] are instead spending less time on other personal activities, including sleep. The question is: why?
* * *
Julie Chang | Austin American-Statesman
Hundreds of Texas primary and secondary teachers lost or surrendered their teaching licenses since 2010 after being investigated for improper relationships with a student. More than half were never criminally charged. In all of those cases, information about the alleged misconduct isn't easily accessible from the Texas Education Agency and in many instances is kept secret by school districts, allowing those teachers to move on to other teaching jobs or jobs involving contact with children.
The American-Statesman reviewed the cases of 686 teachers who surrendered their teaching licenses or whose teaching licenses were revoked by the Texas Education Agency between 2010 and 2016, after the TEA launched investigations for possible improper teacher-student relationships.
* * *
Ben Cohen and Andrew Beaton | The Wall Street Journal
Hundreds of Duke students here spent hours this semester compiling study guides and cramming for the most stressful test on campus. It was graded on such a vicious curve that only about half of them passed. And there were so many people taking this midterm that Cameron Indoor Stadium was the only room on campus that could fit them.
But that was oddly appropriate: The exam was about Duke basketball.
* * *
Why Betsy DeVos's Powerlessness Furthers Her Agenda
Libby Nelson | Vox
[Betsy] DeVos is the most controversial education secretary ever. She was confirmed with fewer votes than any Cabinet secretary in history. If Democrats hadn't abolished the filibuster on executive-branch nominees in 2013, DeVos's opposition would have relegated her to the heap of Cabinet might-have-beens. …
[But] the changes DeVos will have power to make immediately as education secretary are likely to fly under the radar. Once the spotlight moves along to the next high-profile battle over Trump's administration, she can change education in America merely by doing less than her predecessors.
* * *
The Desperately Long Wait for Help
Megan Thielking | STAT
Colleges across the country are failing to keep up with a troubling spike in demand for mental-health care—leaving students stuck on waiting lists for weeks, unable to get help.
STAT surveyed dozens of universities about their mental-health services. From major public institutions to small elite colleges, a striking pattern emerged: Students often have to wait weeks just for an initial intake exam to review their symptoms. The wait to see a psychiatrist who can prescribe or adjust medication—often a part-time employee—may be longer still.
* * *
How the Legal System Failed an Assaulted Toddler
John Hill | Honolulu Civil Beat
Two years ago, someone almost killed Peyton Valiente.
The toddler, 17 months old at the time, arrived by ambulance at Pali Momi Medical Center in Honolulu on January 9, 2015, his legs and arms stiff in the aftermath of seizures. A CT scan showed that he had a big subdural hematoma—a dangerous build-up of blood in the brain likely caused by a blow to the head. ...
No one has ever been held accountable for assaulting the toddler. And the Honolulu Police Department's investigation, which eventually focused on the wife of one of its officers and their two teenage children who were at the in-home day care where Peyton was injured, fell far short of what experts recommend in such cases.
* * *
A Lesson From Trump University's Predecessor
David Whitman | The Atlantic
Nearly 47 years ago, in July 1970, The Atlantic published "Let Us Now Appraise Famous Writers"—a devastating, and at times wickedly funny, takedown of a huge mail-order correspondence school called the Famous Writers School. The author, Jessica Mitford, a renowned investigative reporter, later wrote in her book Poison Penmanship that the article was "one of the few clear-cut successes, however temporary, of my muckraking career."
Yet in retrospect, Mitford's exposé is more notable for its eerie prescience. The rise and fall of the Famous Writers School turns out to bear an uncanny similarity to the sordid saga of Trump University.