From Special Education to Suspicious Science: This Week's Top 7 Education Stories
The best recent writing about school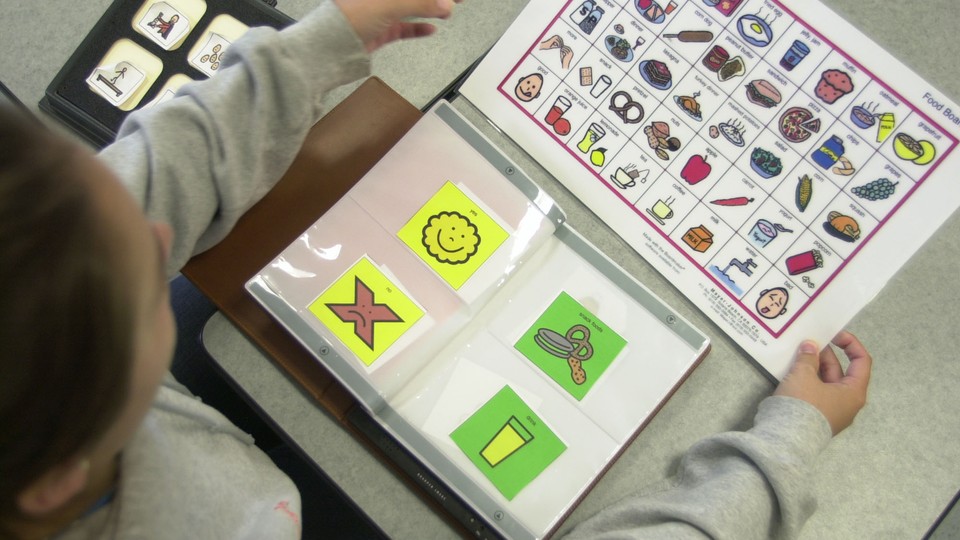 Resisting Vitriol with Academic Excellence
Dale Russakoff | The New York Times Magazine
Indira has wanted to be a doctor for almost as long as she can remember. When she was 10, her family was shopping for groceries at Sam's Club, and she spotted a large book about human anatomy. She became so excited about it that her parents bought it for her birthday, even though it was well above her reading level—and their price range. She began working her way through it, mesmerized, and when she got stuck, her mother would explain whatever had stumped her.
She was determined to go to college and medical school and fulfill her parents' interrupted dream. In her junior year, Indira began researching college options. She would be a strong applicant. … She was distressed to discover that Georgia barred undocumented immigrants from attending its top public universities and charged them out-of-state tuition at all others—triple the rate for citizen residents.
* * *
Rebuilding an Identity That Education Stripped Away
Lauren Markham | Orion Magazine
The north slope of Alaska is a political assemblage of eight Iñupiaq villages scattered throughout 89,000 square miles above the Arctic Circle, stretching from the Brooks Range to the Chukchi Sea. None of the villages are accessible by road. Barrow hovers on the continent's rim, against the ever-receding sheet of sea ice; with a population of 4,373, it's the area's largest town by far and the North Slope's capital. A whaling hub past and present, it's comprised largely of Iñupiaq people who have hunted and fished in this landscape for over ten thousand years. ("Iñupiat" means "the real people.") Though three-quarters of the North Slope's 8,000 residents are native, only 988 of them—about 12 percent—are fluent speakers of Iñupiaq.
The language began to disappear because the state-run education system effectively banished it.
* * *
What Happens to School Buildings Once They're Closed?
Kalyn Belsha | The Chicago Reporter
The national inventory of closed schools is growing. In a 2013 study, Pew found 301 unused properties for sale in a dozen city school districts. The same 12 districts had sold or reused 34 fewer properties over the prior seven years.
Reuse efforts are affected by real-estate markets, how long schools sit empty, and local laws and policies, but there are certain strategies that can improve sales. The 2013 Pew study reported: "Officials dealing with surplus buildings say that districts should move aggressively to sell or lease facilities soon after they become empty, make information readily accessible to prospective buyers and the public, … and, when possible, get outside help in determining appropriate uses of the properties and how they fit with the overall needs of the city."
Kansas City followed that blueprint to a T; Chicago did not.
* * *
The Unsubstantiated Science Backed by Betsy DeVos's Wallet
Benjamin Herold | Education Week
President Donald Trump's nominee to head the federal Education Department is a major backer of a company claiming its neurofeedback technology can "fix" problems such as attention-deficit hyperactivity disorder and has "proven and long-lasting" positive effects on children with autism.
Current scientific evidence does not support such claims, according to the clinical guidelines of the American Academy of Pediatrics and three leading researchers consulted by Education Week.
"It's misleading the public to say neurofeedback is effective in treating kids with ADHD and autism," said Nadine Gaab, an associate professor of pediatrics at the Boston Children's Hospital and a faculty member at the Harvard Graduate School of Education.
* * *
Can These Schools Solve Their Multi-Million Dollar Budget Problem?
John Aguilar | The Denver Post
Two of Colorado's largest school districts are scrambling to manage their budgets and keep schools open in the face of dwindling enrollment, failed requests for more money from voters and an anticipated further reduction in financial assistance from the state.
In the case of Aurora Public Schools, the fifth-largest district in the state is looking at a potential cut to its $350 million budget of $31 million as enrollment this year dropped by about 600 students to just under 42,000—its largest enrollment decline in decades.
* * *
Is the Bar Too Low for Special Education?
Laura McKenna | The Atlantic
The case [Endrew F. v. Douglas County School District] revolves around a central question: Must schools provide a meaningful education in which the child shows significant progress and is substantially equal to typical children, or can they provide an education that results in just some improvement? If the Supreme Court rules on behalf of Drew and his family, agreeing that special education shall be held to a higher standard, then it will open up a thornier question: Who should pay for it? And that question could be even harder to navigate under President Donald Trump, whose pick for education secretary, Betsy DeVos, during her Senate confirmation hearing last week said she believes that the rights of special-education students should be decided by the states.
* * *
Sararosa Davies | Daily Emerald
Despite the rain and thick fog that often blankets the Oregon Coast Range, 79-year-old Lee Yamada spent his day in a grim forest with a rake in hand. With his eyes cast toward the ground and rain dripping down his blue hood, he searched the mossy forest floor for a hidden gem—a mushroom known as the Oregon truffle.
Although Yamada didn't find any on his first outing, like many others, he plans on foraging again. The North American Truffling Society is a Corvallis-based organization that hosts educational events and monthly forays such as the one Yamada participated in. As the Oregon truffle's popularity grows, so does the community that surrounds it.