Delving Into One of the Questions Betsy DeVos Couldn't Answer
Trump's pick for education secretary was slammed for her failure to differentiate between growth and proficiency in response to a question from Senator Al Franken. Here's how the states currently measure achievement.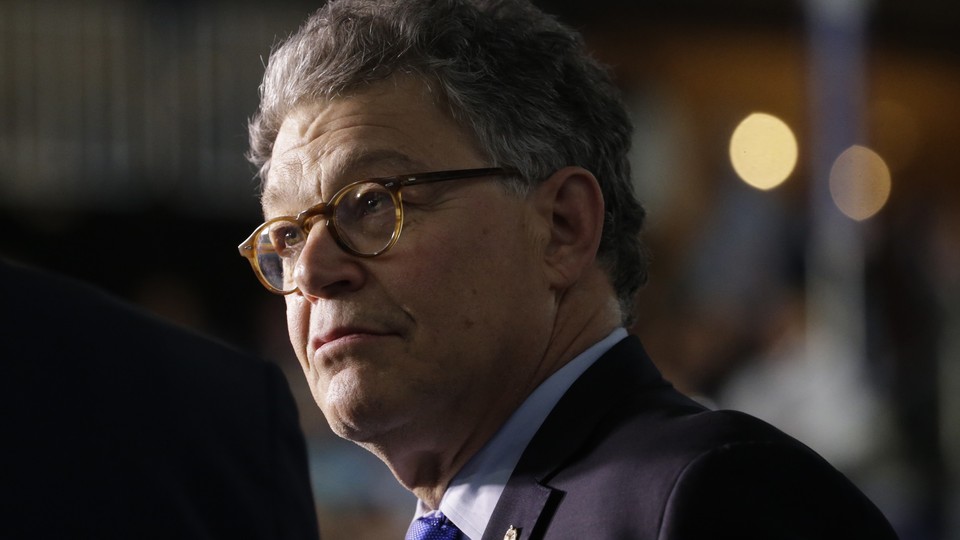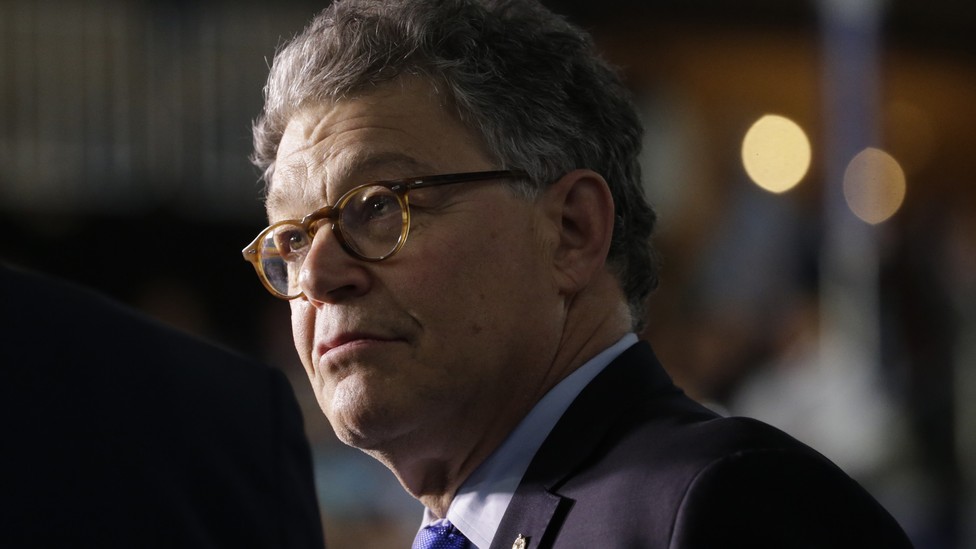 It doesn't sound particularly sexy, but the growth-versus-proficiency debate is one of the most consequential to have shaped education policy in recent years.
The "proficiency" approach amounts to evaluating kids based on whether they arrive at a set benchmark—whether, for example, they achieve a certain math score on standardized tests. (This was, controversially, pretty much the exclusive focus of No Child Left Behind.) The "growth" approach is more customized in that it involves, say, evaluating each individual student based on how much he or she has progressed from the beginning to the end of the school year; schools aren't punished for serving consistently below-average yet improving children and they're responsible for being attentive to those who are steadily high-performing.
Clashes over the two models have long bedeviled deliberations over education policy because they play a huge role in determining which schools, for instance, get shuttered for low performance.
But that debate is one on which Betsy DeVos, who's slated to be the country's next education secretary, hasn't offered substantial input. In fact, when asked at her confirmation hearing whether she preferred using growth or proficiency to measure student achievement, she fumbled, apparently conflating the two very-different approaches.
In one of many testy exchanges that took place at the Michigan billionaire's hearing Tuesday evening, Democratic Senator Al Franken, of Minnesota, started off with a wonky-sounding prompt that could've easily caused many viewers to tune out: "I would like your views on the relative advantage of assessments and using them to measure proficiency and growth," he said, noting that he's a staunch advocate of focusing on growth.
DeVos's response ended up being one of the highlights of the night: "I think, if I'm understanding your question correctly around proficiency, I would correlate it to competency and mastery, so each student is measured according to the advancements they are making in each subject area." But what she defined was growth—not proficiency. "It surprises me that you don't know that issue," Franken said.
In response to a question about DeVos's understanding of the growth-proficiency debate, a transition spokeswoman pivoted to the role of data and technology in measuring student learning and said that the nominee had been "cut off." "Mrs. DeVos was suggesting that, in fact, there are many more strategies being deployed today in classrooms by savvy educators that inform where students are and where they need to be," the spokeswoman wrote in an email Thursday.
The exchange between DeVos and Franken has caused a lot of brouhaha on social media and has been covered extensively by the news media. "DeVos had no idea what Franken was talking about," wrote Vox's Libby Nelson. "This wasn't a matter of mixing up some jargon. DeVos's response, as well as her reactions to similar questions about the basics of federal education policy, suggested she knows little about what the department she hopes to lead actually does," she wrote. The Slate contributor Dana Goldstein pointed out that DeVos's inability to set the record straight is one of many reasons Democrats begged, unsuccessfully, for more than five minutes of questioning time per senator.
The 74's Matt Barnum took the opportunity to explain why the growth-versus-proficiency debate is so critical when assessing how to best hold schools accountable and, ultimately, improve the learning outcomes of all students. He cited a 2008 survey showing that more than two in three education researchers believe growth is a good way to measure school quality. (Just 9 percent said that "raw test scores"—i.e., proficiency alone—is the preferred tactic.)
Why are researchers, at least in this survey, so in favor of growth measures? Perhaps the most basic reason is that there are many factors that affect what level a student achieves at and whether they hit the bar set at proficiency. Careful research finds that about 20 percent, and perhaps less, of the variation in student achievement is explained by differences in schools. That pales in comparison to out-of-school factors, like poverty, that have a significant effect on learning. Schools matter, but they aren't the sole or even main driver of student outcomes.

What that means for proficiency is that schools that take disadvantaged students—those in poverty, those who come in at low achievement levels—will look much worse. The school could be doing a great job helping kids improve, but if they start out at a very low level, that might not show up on proficiency measures.
I decided to get a better sense what states are doing today—which ones are still focusing mainly on proficiency and which ones have embraced growth—to lend some context to the debate and illustrate why knowing DeVos's position is so critical.
The Every Student Succeeds Act (ESSA), which replaced No Child Left Behind, generally allows states to come up with their own plans for how to hold schools accountable—whether it be through proficiency or growth or some combination of both. But the law also requires that DeVos sign off on their ESSA plans, most of which have yet to be finalized, but many of which are likely to have have accountability proposals that resemble what they already have in place. (That's largely because the vast majority of states have long had waivers from the rigid No Child Left Behind law—tailored plans that in part allow them to shift away from proficiency and toward growth.)
In 2010, the Council of Chief State School Officers published a report detailing the growth-measurement models in 22 states. While a more recent version of that report isn't available, the conservative Fordham Institute—which along with Franken, Obama's former education secretary, Arne Duncan, and many other high-ranking policymakers, has advocated for growth-based accountability—recently compiled data indicating which states place heavy emphasis on growth for all students when rating schools. (Almost all states incorporate growth into how they measure student learning; Vermont and Virginia, according to David Griffith, a research associate at the Fordham Institute, are two states that rely almost exclusively on proficiency.) Though the Fordham's report is focused on the measurement of school performance as geared toward high-achieving students, it provides useful insight into how much attention states pay to growth for all students. (States that commit to measuring the growth of high-achievers almost invariably also measure that of low-achievers.)
Below is a map indicating how each state approaches growth for all students, based on the Fordham Institute's data. Darkly shaded states are those where growth for all students accounts for at least half of a school's rating. The lightly shaded ones don't place as much emphasis on growth, although they do incorporate high-achieving students in measurements of growth. Those in white don't include either metric in their assessments of school quality.