Where the 'Bad Kids' Go to School
A 2016 documentary magnifies an often ignored part of the education world.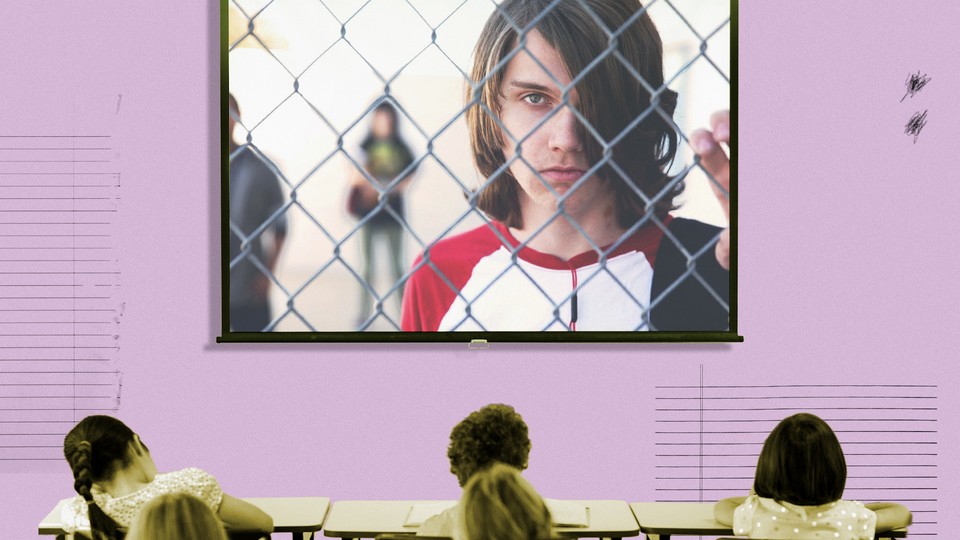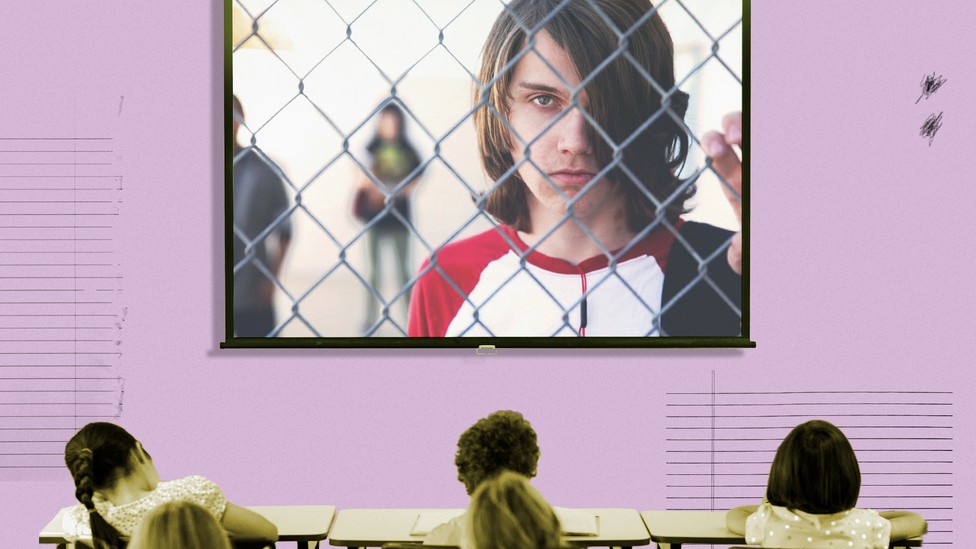 This is the first installment in our series examining the intersections of education and entertainment in 2016. Check back for more entries on late-night comedy, a play, animated movies, and television.
The directors behind 2002's critically acclaimed Lost in La Mancha are the unlikely providers of one of 2016's best films about education. To be fair, it's not a vast category. But Keith Fulton and Lou Pepe's examination of how poverty—and its various manifestations—can derail adolescence in The Bad Kids is a thought-provoking, gut-wrenching, and, at times, cautiously hopeful, look at a part of the U.S. education system many people would rather ignore.
About 125 miles east of Los Angeles in the vast desolation of the Mojave Desert sits Black Rock High School. A sort of last stop for students behind in credits and at risk of dropping out, the school is tasked with educating teens who have been sexually abused, who are addicted to drugs, and who, in many cases, have lost any sense of hope for their future.
"The world is actually a dark place," Lee Bridges, a teen father who struggles to balance coursework with raising his son and supporting his girlfriend, says toward the beginning of the documentary. "When it comes to school, I just don't believe I have what it takes." It would be easy enough for the film to indulge that idea. Over the course of an hour and a half, viewers meet students who have the odds more than stacked against them. Kids drop out, use drugs, drive their teachers to tears. But there are moments of quiet triumph and real progress, too. A student earning enough credits to finally graduate. A usually disengaged kid gushing over Voltaire.
The filmmakers don't offer sweeping reforms or policy suggestions. But they do strive to point out that helping poor and at-risk students succeed is about more than just academics. A kid can't focus on philosophy if he's hungry or exhausted because he slept on a recliner outside someone's shed. As Pepe said during a phone interview, "I think the experience that I had that I hope is in the film is that this is an educational environment, an educational culture that doesn't say, 'oh, those problems have nothing to do with algebra, so just stay quiet about them.'" The word he chose when someone in a pitch meeting asked him for one word to describe the film? Empathy.
Black Rock's culture is in large part the work of the school's principal, Vonda Viland. Seemingly tireless, Viland spends her days doling out both emotional support and tough love to the kids at the school. She picks kids up who say they don't have a ride to school. She calls them in the morning to make sure they're awake. She tells them she loves them. She pushes them. "If you're looking for a place to hide, this isn't it," she tells kids. "There's no shame in asking for help."
I was left wanting more background on how Viland ended up at Black Rock, and on how she copes with the stress of her job. (A scene of her jumping rope in the middle of the night offers some clues.) But the filmmakers' decision to linger on student-centric scenes that seem to intentionally come close to dragging without actually dragging is also an effective tool for giving viewers a sense of the daily slog of life in a part of the country where opportunity and hope seem depressingly absent for many. The message is clear: There is no shortcut or easy fix for the issues with which these students (and their teachers) contend.
During a phone conversation after the film's release, Viland told me she'd been the principal at a traditional high school previously but felt "unsatisfied," like she was spending more time pushing paper around than actually helping kids. Students like the ones at Black Rock are full of untapped potential, she said, but too often they are painted as more of a drain than a resource. It's no wonder, as Fulton put it, that these kids "often gravitate toward the choice of being the victim, because that's what everyone is telling them they are."
Consider Jennifer Coffield, a Black Rock student who confides in a teacher and Viland that she's upset because her father yelled at her for essentially being a good student. He was upset, it seemed, that she was getting ready to graduate. Viland, in another snippet that left me wanting more information, responds by telling the girl she once found out her own father never wanted her and that she never got his acceptance, but that she did okay and so can Coffield. (Happy spoiler: Coffield ultimately earns her diploma and a full scholarship to study nursing.)
Pepe and Fulton had been prepped ahead of their first visit to the school that it was where "the bad kids" went. But "it was not like anything we expected it would be," Pepe said. The pair saw the film as an opportunity to explore how teachers and schools are (impossibly) tasked with tackling generational poverty. Viland was originally hesitant to let cameras in. She was worried, she said, about her kids being characterized or stereotyped unfairly but soon trusted the directors. And getting the kids to open up wasn't as difficult as it might sound. Documentaries want to "see," Fulton said, and these kids were "desperate to be seen."
Filming started in 2013 and lasted about two years. The directors said they were deliberate about trying not to tell a conventional hero's-journey tale, where a main character goes through struggles and ultimately prevails. In that, they've succeeded. The film focuses on several students, and not all of them successfully earn diplomas and pursue work or college. Toward the end, a kid who is interested in enrolling in the school visits the office and meets Viland. The clear implication is that there is no end in sight.
Ultimately, Viland would like to see more resources dedicated to schools like Black Rock (Most school districts in the United States have some sort of alternative school for at-risk kids, but not all of them operate as stand-alone schools like Black Rock, and it's unclear how many have an administrator as dedicated as Viland.), and to education more broadly so that kids who struggle with poverty and other barriers to success don't fall through the cracks. There needs to be "a paradigm shift," she said. But, as Pepe noted, educators can begin to make changes without waiting for more resources. "It doesn't cost anything," he said, "to listen to a student and see them and acknowledge them." And for many young people, that can make all the difference.