Grief's Front Lines and Plastic Best Friends: This Week in Education Writing
Seven days of stories about school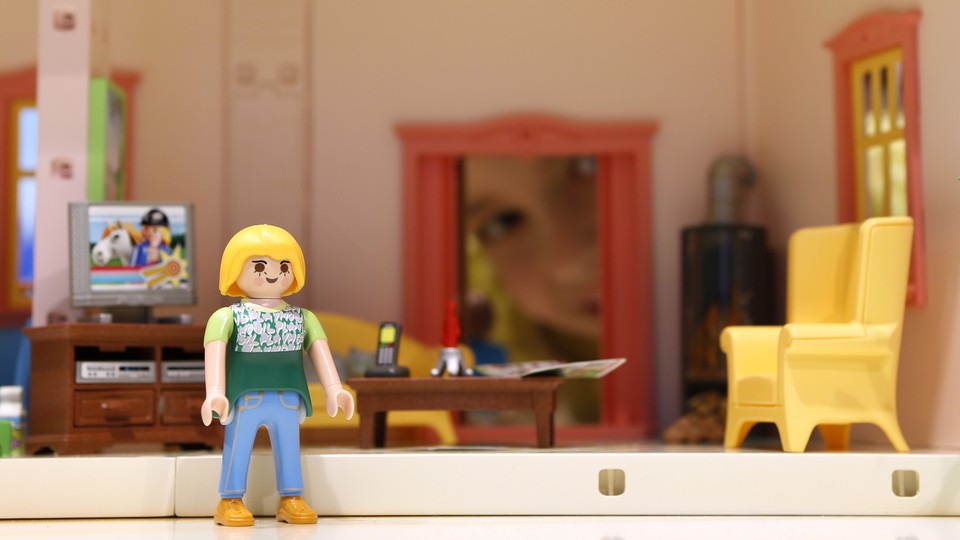 How University Budget Cuts Stymie Older Student Success
Matt Krupnick | The Hechinger Report
Forty percent of U.S. university and college undergraduate and graduate students are ... 25 and older, according to U.S. Education Department data. Even among undergraduates alone, the figure is higher than 30 percent. The number who are parents—among both undergraduate and graduate students—has increased from 3.2 million to 4.8 million since 1995, the Institute for Women's Policy Research reports.
But colleges and universities are largely not set up to deal with them.
Instead, as budgets tighten, they're shedding services such as day care.
* * *
First Period, With a Side of Cereal
Sanya Mansoor | Dallas Morning News
Sleepy kids eat their eggs, drink their milk, and watch TV — just like at home.
Only it's not home and it's not the school cafeteria, either. It's the classroom.
A growing number of North Texas schools are doing what they can to make sure students in need are hungry for learning—and not for food—by bringing federally funded breakfast to the students' desks.
* * *
Why Adolescent Suicide Rates Have Continued to Climb
Emma Margolin | NBC News
"Until October 24, 2011, we thought that everything was good with Connor. We had no idea he was suffering from depression," said [Connor's mother Tara] Ball. "I've had five years to sit and think about it. I have racked my brain trying to understand the reason."
It's an agony an increasing number of American families are having to endure.
Between 2007 and 2014, the suicide rate among U.S. middle-school-aged kids doubled, according research published last month by the Centers for Disease Control and Prevention.
* * *
Unsanitizing America's History in California's Classrooms
Mackenzie May | Sacramento Bee
New history lessons adopted by the California Board of Education this year may especially resonate with Fresno students and families. Schools are now required to teach about the Armenian genocide—an important history in the Fresno area, which has a large Armenian American community.
The state's revised history and social-science framework—which also includes new content on the history of LGBT people and expanded teachings of Latino history—adds key facts relating to the Armenian genocide and its causes and asks teachers to link it to the Holocaust.
* * *
The Resilient Grief Counselors of a Death-Stained County
Allison Ross | Louisville Courier-Journal
[Tangi] Jones, a mental-health counselor at Waggener High, is one of about 300 JCPS counselors, psychologists, social workers, and others who've trained to be part of the district's crisis response teams. These teams are sent with little notice to often unfamiliar campuses dealing with some of the worst moments a school community can endure. ...
They are the ones who meet with the student who's acting out because an aunt has been murdered. Who comfort the student whose cousin was charged with murder. Who try to provide hope for a child who watched his friend bleed out on the street the night before.
* * *
The Unmanufactured Impact of a Plastic Best Friend
Erik Rascke | The Atlantic
My son is 10 years old, but he does not know how old he is. He does not know which country we live in. He cannot tie his shoes, brush his teeth, count higher than four. Only within the last month has he begun to remember his last name. Still, ever since he was first diagnosed with his neurodevelopmental condition at the age of 3, I have always recognized the tenebrous clues of consciousness glowing behind his eyes.
* * *
How Ohio State Responded to a Violent Attack
Nick Roll, Jacob Myers, Sam Harris, Sheridan Hendrix | The Lantern
At 9:52 a.m., Abdul Razak Ali Artan, a third-year in logistics management, drove a gray Honda Civic sedan into a crowd of people gathered outside for a fire drill. Artan then leaped out of the vehicle and reportedly began to attack the crowd with a butcher knife. Artan was the only one killed, with others being sent to various hospitals with non-life-threatening injuries, although one was in critical condition. All classes were canceled Monday.