A 40-Year Friendship Forged by the Challenges of Busing
Imogene Drummer, who is black, and Mary Linehan, who is white, were both hired as transitional aides following the federal court's order to desegregate Boston's schools.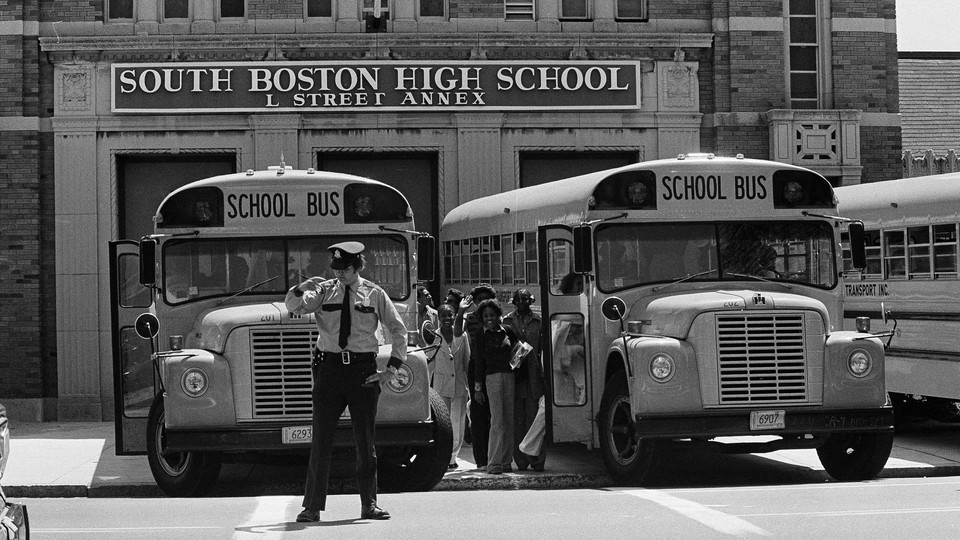 On a September morning in 1974, Imogene Drummer shepherded a handful of nervous black students from Boston's Roxbury neighborhood onto a bus for their first day at what was—until then—the all-white South Boston High School. This daily journey, though just a few miles, would become a symbol in the movement to desegregate Boston's schools. "At no point did I expect what I experienced the first day of school," Drummer recalled. "As we drove up to the school, we were greeted by thousands of people in the streets. They were yelling profanity, things like 'n-----, go home,' holding bananas up at the buses. That particular day, there was nothing thrown at buses, but as time went on they started breaking windows."
Drummer, a black woman from Roxbury, quickly befriended Mary Linehan, a white woman from South Boston. Both had been hired by the school system as transitional aides to implement a federal court order desegregating Boston's scho­ols by means of busing. Each morning, Drummer rode the bus with black students while Linehan waited in the school's parking lot to de-escalate any conflicts. As racial tensions mounted around them, Drummer and Linehan developed a close connection—one that bridged their own racial differences and has endured more than four decades of evolving racial dynamics within Boston's schools. Their friendship als­o served as a public symbol of racial solidarity at a time when their students desperately needed one.
Since Drummer boarded that bus, decades of white flight have chipped away at the gains made by desegregation efforts. Today, Boston's schools are even more segregated than they were before busing began: 86 percent of its students are nonwhite and, as of the 2014-15 school year, 78 percent are low income. In Boston and across the country, this trend toward resegregation is compounded by waning teacher diversity: Classrooms filled entirely with black and Latino children often have a white teacher at the blackboard. These realities are underscored by structural fault lines outside the classroom. Incidents of police brutality have prompted communities of color to question the narrative of civil-rights progress. Downward mobility threatens even those black families that have gained some financial stability, and racial discord is at one of the highest levels it's been in decades.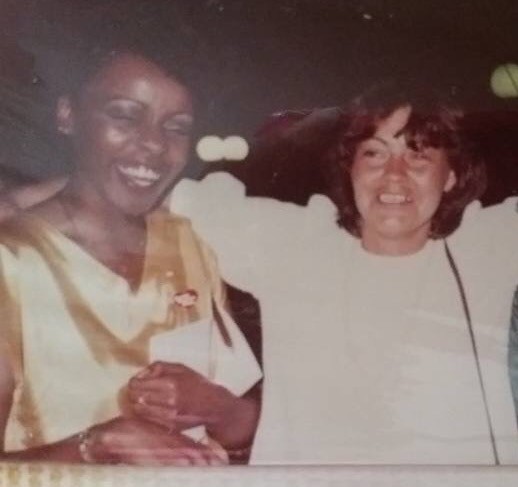 Although segregated educational experiences only deepen these fault lines, many advocates have abandoned desegregation as a viable instrument for achieving greater equity. Federal court orders mandating desegregation remain on the books in more than 300 districts, but they are largely ignored or forgotten­. Instead, many urban school districts are charged with educating student populations that are overwhelmingly black, Hispanic, and poor as they navigate the unique psychological trauma that is specific to communities of color.
Civil-rights activists and policy wonks have long debated which is a more effective method of advancing social goals: changing hearts or changing laws? Does one lead to more authentic, enduring change? In Boston, it took a court order to seat black students next to their white peers—but it took people like Drummer and Linehan to show that true interracial solidarity was possible. The story of integration in Boston is defined by the lag between the legal change and the cultural shift: Did Boston, as Drummer has often wondered, "sacrifice a school district to save a city?" As both Drummer and Linehan retire this year, after a lifetime of service to Boston's students, their story toggles between changing laws and changing hearts—the delicate balancing act at the core of all social progress.
Boston's busing plan represented a judicial remedy for what was—at its core—an emotional divide that separated communities along racial lines. As policymakers meticulously drew up busing routes that crisscrossed the city, people like Drummer and Linehan were left to deal with the emotional fallout in schools across Boston. They describe their first few years at South Boston High, or "Southie," as intense and filled with violence—embodying the broader conflict surrounding the effort to integrate de facto segregated school systems across northern cities. As community members protested outside the school, tensions escalated inside. According to Drummer and Linehan, most of the older staff members avoided interactions with colleagues of a different race and, at times, would even incite more violence among the students. "Every time the bell would ring, it was like a boxing match," Drummer recalled. "Round one! Round two!" Much younger than most of the other school employees, the two women gravitated toward each other, finding solace and companionship amid the chaos. "They would put a black aide and white aide together," explained Linehan. "The older ones didn't get along—the kids saw it. But we got along so well. We were there to support each other."
Their closeness endures today as they gossip about their former students or rehash their recent vacation together in Cape Cod. They crack each other up with personal jabs and self-deprecating charm. And as they strain to remember the detailed events of the past, they finish each other's sentences, filling in gaps in individual memory to paint a collective picture.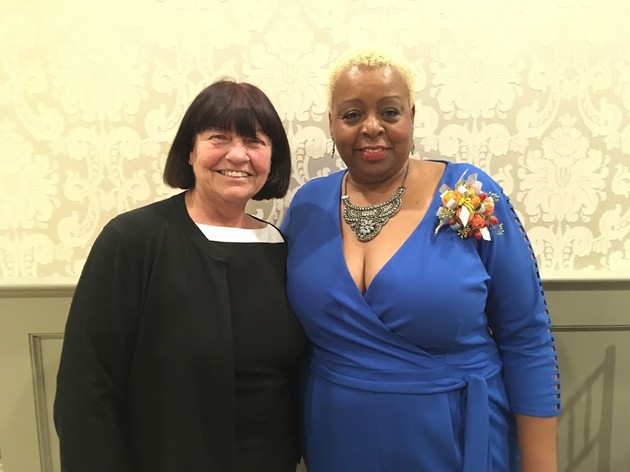 Barely out of high school themselves when the busing program began, the two women recounted pulling broken glass out of students' hair after protesters broke bus windows and getting roughed up by police who mistook them for students during riots or hallway melees. Their friendship allowed them to build stronger relationships with students that crossed racial lines. "I know that some of the relationships that I built with some of the white kids was because they got to know me from being around us—not just me—and vice versa," explained Drummer as Linehan nodded vigorously in agreement.
During their 40-year tenure at Southie, Drummer and Linehan began to notice a positive shift: The later cohorts of black and white students experienced far less conflict than earlier generations. Having shared classrooms and playgrounds since kindergarten, these students had accumulated common experiences and developed relationships with classmates of different races. According to Linehan, "it became more natural. Kids became kids." Relationships built over time proved to be the building blocks of larger social change.
Their experience calls into question the pace of change. In that first year, the architects of the Boston's desegregation plan called for busing 18,000 students to 59 of the city's 201 schools, including several of the large high schools. "They didn't do it in the right order," explained Drummer, who had attended integrated schools herself as a child in California. "You can't just throw kids together like that. It should have started at the elementary level. Those kids who had formed those friendships from kindergarten, black and white kids who had known each other all their lives, those kids—like myself—learned how to not be a part of the negative energy. Kids learned how to do that on both sides, black and white." But when policies aim to correct for centuries-old injustices, how fast is too fast?
Frustrated at the slow pace of social change, many civil-rights activists advocated for more aggressive legislative remedies and court orders to force faster change. Accused of "legislating morality," Martin Luther King Jr. defended the move to drive social change with the pen instead of the heart. "It may be true that the law cannot make a man love me," he said in 1963, "but it can keep him from lynching me, and I think that is pretty important, also. So there is a need for executive orders. There is a need for judicial decrees. There is a need for civil rights legislation…" Arguably, there was a need for Boston's busing mandate to weaken the hardened lines of segregation. But if hearts remain hardened, so too will the practical realities for students.
Last August, Hillary Clinton echoed King when she defensively lectured young Black Lives Matter activists: "I don't believe you change hearts," she said, "I believe you change laws, you change allocation of resources, you change the way systems operate. You're not going to change every heart. You're not."  But this approach rings hollow for a generation of disillusioned young black voters who, despite the ostensible legal progress, live in visceral fear and remain skeptical of Clinton's unflinching faith in legislative change. Indeed, the steady progression from slavery to Jim Crow to more insidious forms of racial control like mass incarceration, stop and frisk, and the school-to-prison pipeline is evidence that, while laws have changed, hearts have not kept pace. The legally sanctioned—but morally unconscionable—killings of Mike Brown, Eric Garner, and Freddie Gray at the hands of police remind parents of young black boys and girls that laws are not enough to protect their children.
Today, segregation across school districts, rather than within them, poses challenges that are more resistant to legal or judicial approaches. Over the years, an insidious form of educational gerrymandering has built invisible and arbitrary borders that separate poorer districts serving mostly students of color from adjacent districts serving more affluent children who benefit from greater resources. These stark borders lock students into—or out of—opportunity. This shifting geography of segregation makes legal remedies more difficult to implement and many districts have given up the fight to desegregate altogether, pursuing goals of increasing teacher diversity instead.
Drummer and Linehan's example serves as a guide for districts now clamoring for more teachers of color in an effort to achieve racial parity, or at least narrow the racial gaps between students and teachers. The women attribute their impact to their collective—not individual—contribution. Certainly, students stand to benefit from a strong role model who shares aspects of their identity, but they will benefit far more from a school community with many role models from different backgrounds. As districts pursue teacher diversity targets, they must also do the difficult and unquantifiable work of changing hearts—starting by supporting their staff to build deep, trust-based relationships, despite their differences.
As time went on, Linehan and Drummer explain that it was indeed their relationships—more than their racial identity—that allowed them to connect their students. "They got to the point where they knew us for who we were and it didn't matter what color our skin was" recalled Drummer. With an ironic laugh, she added, "I would actually have to call Mary for help with the black students!"