The Unnecessarily Mysterious Cost of College
Despite an array of calculating tools, comparing financial-aid packages is still an incredibly dense and circular process.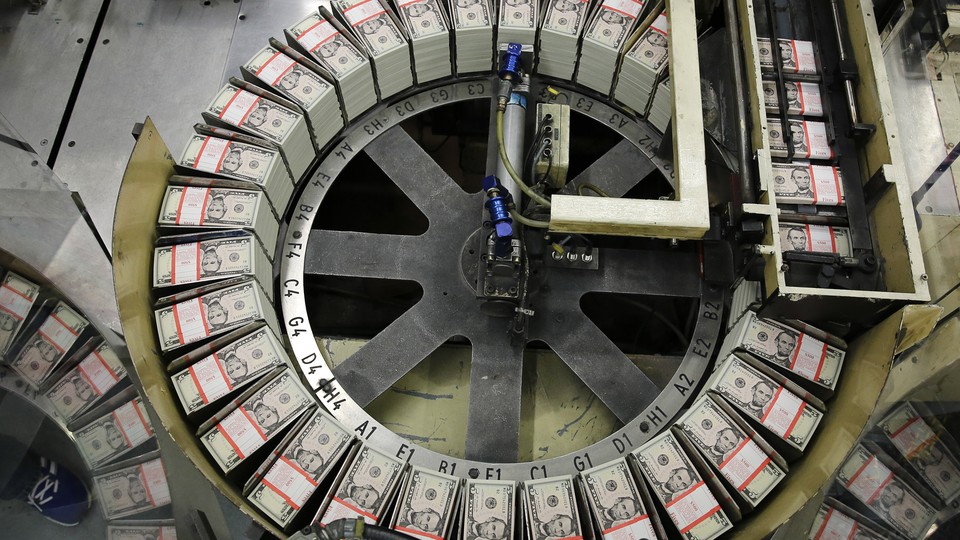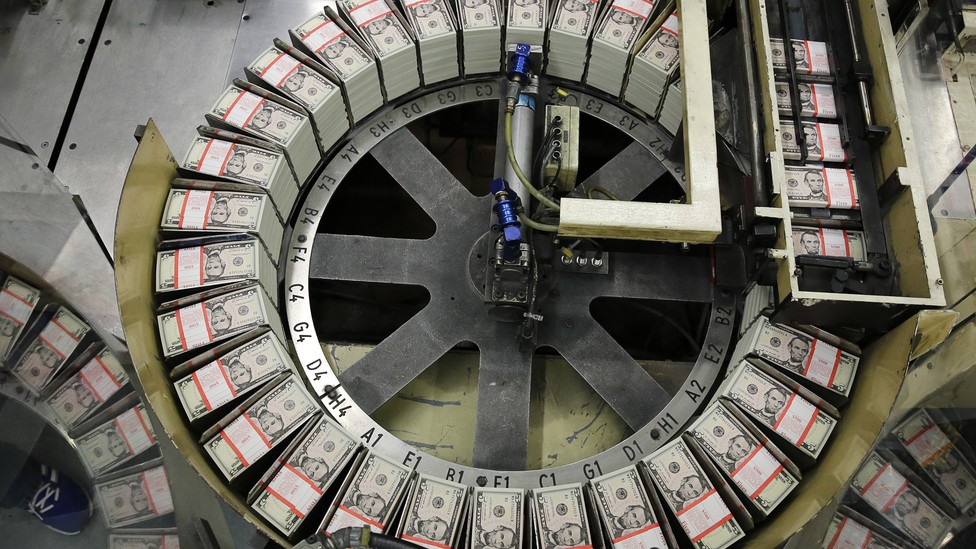 As almost any parent of a high-school senior knows, figuring out the true college price tag is confusing. While the full annual sticker price can be as much as $60,000 or $70,000 at a private college and more than $55,000 at an out-of-state public college, experts say that many students will end up paying considerably less. Sizable merit and need-based aid packages take the sting out of those big numbers.
Students, however, typically have to wait until the spring, when their acceptance letters arrive, to learn the amount of those awards, making it difficult for families to effectively plan a long-term budget and posing significant obstacles for first-generation students who may not be aware of all the financial options.
Last September, President Obama announced a major reform to the Free Application for Federal Student Aid (FAFSA), the government form for determining Pell Grant amounts and guiding college-grant decisions. Parents will now be able to input financial information using figures from the previous year's taxes returns on October 1, rather than after January 1, which may mean that students will learn about financial awards earlier in the process. This effort, combined with various online tools and political proposals, could make it easier for families to figure out the real price of college. Still, others say these initiatives don't go far enough.
Most students pay a discounted rate for college known as the "net price": the full cost of going to a college—tuition, room and board, books, transportation, and student fees—minus grants and scholarships. (It doesn't include loans or work-study money.) The net price for college, explained Lauren Asher, the president of the Institute for College Access and Success, differs from school to school and from student to student because it's based on the family's finances, a college's priorities and available funds, and the given state's resources.
According to Jennifer Ma, a policy-research scientist at the College Board, about two-thirds of all students nationwide receive some form of grant or scholarship. Students at private, four-year colleges received an average of $17,500 in such aid and tax benefits in 2015, College Board research shows, while the typical student at a four-year, public institution received $5,400. In some cases, Ma noted, a student may find that a well-endowed private college ends up costing less than a public college.
Families and students can utilize a variety of resources to estimate the cost of college that are available from private organizations, the federal government, and individual colleges. For example, the College Board has created a series of online resources for parents, which explains terms like "net price," describes key financial-aid forms, helps students find the right schools, and provides checklists for the application process. The nonprofit has also assisted some institutions create a common net-price calculator.
David Hawkins, the executive director of Educational Content and Policy at the National Association for College Admission Counseling, recommended that parents and students use the Department of Education's College Scorecard and College Navigator to get very rough estimates of the average annual cost of higher education for a student. Those numbers, however, give only broad averages and can be confusing, as they only include information about students who qualify for federal financial aid.
Still, most colleges recommend using their own net-price calculators, which typically ask for things like adjusted gross income, 401(k) contributions, paid income tax, investments, and savings. Some calculators include questions about a student's GPA and SAT scores. College financial-aid officers say that their school's net-price calculators are accurate provided that individuals input the correct data. Hawkins emphasized that online net-price calculators are just estimates; students won't know the final cost for college until the aid package arrives at the end of this process. Lots of variables are at play when a college determines the cost of a college for a student, he said, and not all of those variables are represented in net-price calculators. Nor do these calculators take into consideration special circumstances that would affect a family's ability to afford the full price of college—a dependent with significant health-care needs, for example, or a sudden job loss. In addition, the process is time consuming. For families that want to compare net prices at multiple schools, like Princeton, Rutgers, University of Illinois, and New York University, a parent would need to input financial figures at each website, a process that could take several hours.
What's more, as a 2012 report by TICAS found, the net-price calculators on college websites vary in quality. Some are easy for students to understand and compare; others presented estimates that were confusing, misleading, or unnecessarily out-of-date. TICAS also found that many schools included loans and work-study awards into their calculations.
Families, Asher argued, need a universal public portal where parents and students could answer a few simple questions and then compare the rough estimate of college costs from multiple schools. "It should be easier to get a sense of what they are going to face in college costs and their options," she said, noting that there have been some real improvements in recent years.
In addition to the recent changes to FAFSA allowing families to submit the form earlier and use the previous year's tax information, parents will also be able to port their IRS data directly into the form. This will save them the hassle of rooting around in their files for numbers; it should take less than half an hour to fill in the forms online. "This is a huge step forward," Asher said. "We've been arguing for this for a long time."
Ultimately, though, even with these reforms and tools, it's still difficult to know in advance the real price of college. According to a 2012 study, the majority of high-achieving, low-income students don't apply to a single competitive college—a phenomenon known as "under-matching"—in part because of sticker shock. Meanwhile, first-generation kids without access to a qualified high-school counselor may not know about net-price calculators and the availability of grants. According to Asher, 2 million low-income families with kids in college fail to fill out the FAFSA form every year.
Robin Moscato, the Director of Undergraduate Financial Aid at Princeton University, said that Princeton has learned that the best way to increase the number of high-achieving, low-income students in college is through outreach efforts by admissions personnel directly to certain communities, rather than changing the financial-aid system. Twenty-one percent of Princeton's 2017 freshman class is made up of Pell Grant recipients, up from seven or eight percent a decade ago. She noted that 60 percent of the students at Princeton received need-based student aid with an average grant of $48,000—making the school affordable for most families.
Middle-class families whose children may not qualify for Pell Grants might understand the financial-aid system, but for them, the uncertainty about pricing can be very stressful. Typically, when a family has to purchase a big-ticket item—say, a new car or refrigerator—they can make adjustments to their yearly expenditures to ensure they can afford that item. They might decide to stay at grandma's house for vacation instead of renting a cabin by the beach so they can afford a new Subaru. But the opacity around the cost of college means that families can't always make these long-term calculations. "Stress is about the uncertainty. You're not able to plan. Everything from buying a car to a plane ticket is easier than this," said Abigail Seldin, the co-founder of College Abacus, a net-price comparison tool. "It places a heavy burden on parents to have an up-front conversation with students about costs."
In a paper for the academic journal Behavioral and Brain Sciences, Sara Goldrick-Rab, a professor of higher-education policy and sociology at Temple University and the author of Paying the Price: College Costs, Financial Aid, and the Betrayal of the American Dream, and Tammy Kolbe, an education professor at the University of Vermont, explain that net calculators and outreach programs for low-income families do little to address a core problem in higher education: Americans no longer trust that college is affordable or a sound financial investment. "Effective financing policies need to (re)build trust in the government's approach to financing college, and even in the institutions themselves," they write. "A thoughtful, clear, and unambiguous approach is necessary to engage—and re-engage—more students in higher education."
My son is a high-school senior, so we're struggling with these matters first hand. Last spring, my son and I met with his counselor to come up with an initial list of colleges for him based on his grades, tests scores, interests, and geographic preferences. We explained to the counselor that cost was also an important factor in choosing a school; we didn't want to saddle him with too much debt. The counselor threw up his arms and told us to apply to at least a dozen colleges: We needed to use the shotgun approach, he said, because we would have no way of knowing how much aid we would receive until the spring time.
So, we're muddling through the process. We're narrowing down our list of schools and plugging numbers into calculators. I'm also calling the schools individually to ask questions and submitting supplemental information about our finances. All this takes time and knowledge—and in that sense, my son is relatively lucky. Not all students have families that can navigate this system. College may be more affordable than we think, and the sticker price may indeed be a phantom number, but learning the real price shouldn't take so long and require so many hurdles.