How Colleges Would've Handled the Nate Parker Case Today
Campus sexual-assault guidelines have changed significantly since the '90s.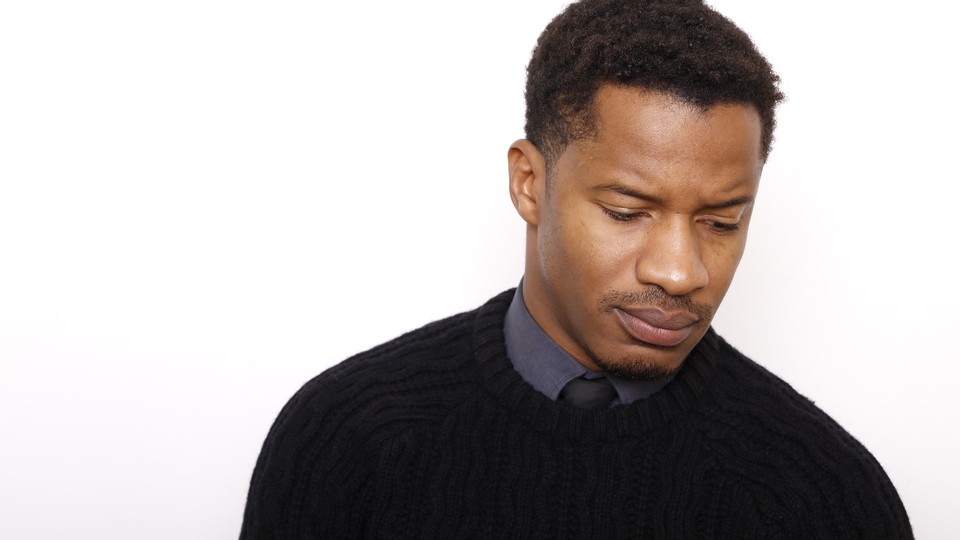 Updated on August 19, 2016
In the aftermath of the news that the young woman who accused the Birth of a Nation director Nate Parker of rape is dead, much of the resulting coverage has centered on the case itself and the possible impact on the film's release this fall.
But the incident, which took place when they were students at Pennsylvania State University in 1999, also brings to the fore questions about how much schools have—and have not—done in the intervening years to adequately address campus sexual assault and the actions they would be required to take had this happened in 2016. The answer, according to Carol Tracy, the executive director of the Women's Law Project and an attorney for the woman: not enough. "I have no reason to think some of what she experienced, other students are not also experiencing these days." Tracy told The Atlantic.
The basics of the case are this: Parker, who has soared to prominence in recent months as a result of the high-profile film—centered around the Nat Turner slave rebellion—and his classmate Jean Celestin, who is credited on the film, were both accused of sexually assaulting a fellow Pennsylvania State University student. The men, who were on the school's wrestling team at the time, were arrested and tried after the young woman reported the incident to local police. Parker was acquitted, in part because it was revealed that he and the young woman had previously had consensual sexual relations. Celestin was convicted, but that conviction was later appealed.
The fact that the case was reported and that it went to trial at all is rare, noted John Foubert, the president of One in Four, a nonprofit dedicated to ending rape. Most sexual-assault cases are handled by schools themselves. A 2007 study suggested that only about 12 percent of student victims reported the incidents to law enforcement. Only a fraction of those reports resulted in charges, and even fewer went to trial. The rate of reporting was even lower back in 2000, around the time the alleged victim accused Parker of assault, Foubert said. "I don't think the courts have gotten any less horrific," he said, when asked whether the case might have been handled differently had it come to light today.
Even if the courts had handled the case differently—placing less emphasis on what the woman was wearing, for instance, or that she was intoxicated, or acknowledging that even though she'd had consensual sex with Parker previously, rape was possible—victim advocates think the school also could and should have done more to address the situation. "They were under an obligation to respond," Tracy said.
The young woman ultimately filed a suit against the school alleging that it failed to do enough to protect her after the allegations were brought against Parker and Celestin. The young men allegedly harassed the young woman after she reported the purported assault, and she withdrew from the school for a time. The young woman's suit against Penn State contended that the school had responded with "deliberate indifference to known, severe, and pervasive sexual harassment that effectively denied" her equal access to education, a violation of Title IX, the federal law that prohibits sex-based discrimination in education. The young woman eventually reached a settlement of $17,500 with Penn State. She reportedly committed suicide in the spring of 2012 at age 30, after several previous suicide attempts in the months following the alleged assault.
"She was not interested in money," Tracy said, emphasizing the not. "Her goal was to make sure that what happened to her didn't happen to other women." (Tracy declined to speak specifically about the young woman, who, she said, "wanted to be anonymous," but said it was "a tragedy of immense proportions for her family.")
In the nearly two decades following the alleged assault, and particularly in the past several years, Tracy said, there "has been an enormous shift in culture and a shift in practice." Young women on campuses across the country have staged protests demanding that schools do more to prevent campus sexual assault, to respond when it happens, and to help those involved feel safe.
In response to a phone call requesting comment, Penn State emailed a one-sentence statement saying it was "committed to the safety and security" of students, and did not respond to a follow-up email request for more information. In its email, the school also included a link to a news release noting the university's president in 2015 accepted a series of recommendations by a task force put together to examine the school's response to sexual assault. The recommendations included implementing mandatory training—including on bystander intervention—for faculty and staff, the administration of an annual climate survey, and a required course for students, among other things.
Kristen Houser of the National Sexual Violence Resource Center, based in Pennsylvania, said she thinks the university is now "in a different place," and has made an effort to take steps to improve its response to such situations by reaching out to organizations like hers, and she said she's encouraged by the fact that the most recent climate survey suggests students have confidence in the university's ability to respond. "I do think we're seeing schools realize … that this is something they really do need to take seriously," Houser said. But she added that she thinks campus sexual assault remains a "pervasive, common, and serious problem" at colleges across the country. Studies vary, but roughly 20 percent of undergraduate women nationally say they have experienced sexual assault or attempted sexual assault. Schools need to "reinforce healthy and respectful interactions," Houser said. "That's how you prevent sexual assault."
When asked whether she thinks the school would have responded differently to the Parker case had the incident happened today, Tracy said that "given the scrutiny of their behavior … I should certainly hope so."
While myriad schools have been hit in the past several years with allegations of mishandling sexual assault, Penn State in particular has repeatedly faced accusations that it brushed sexual misconduct allegations aside to protect people tied to its athletics programs. Most well known is the 2012 case involving Jerry Sandusky, a former assistant football coach convicted of 45 charges of abusing boys at the university and other locations. (Sandusky, who is serving his sentence at a prison in Pennsylvania, continues to deny that he is guilty.)
The Obama administration has claimed to make campus sexual assault a priority, with Vice President Joe Biden largely leading the effort, and recent student movements accusing schools of victim-blaming and placing undue emphasis on whether students have been drinking have erupted on campuses across the country. "Sex without consent is rape," Biden said earlier this year. "It is full-stop rape. And if you cannot consent because you are unconscious, it is rape. It is rape. Period." "If you don't have the courage to walk up and say, 'Hey, Jack, not in my house,' you are an accomplice. You are an accomplice," he said.
The young woman involved in the Parker case said that she was intoxicated and unconscious at the time of the alleged rape, and alleged that she received little support from the university. At the time, there was less public and institutional support for accusers, largely women, particularly where they had been drinking. "Every stereotype that one has about sexual assault was introduced at that trial," Tracy said, noting that what her client was wearing came up in the trial.
The young woman alleged that the university, which said at the time of the incident that it would suspend accused students if there was a direct threat to the accuser, didn't take steps to help her. The school, she said in the suit, changed her housing, eventually relocating her off-campus, but did not restrict Parker or Celestin's movements, and refused to address what she alleged were continued taunts and threats from the pair and their friends.
"She was tormented," S. Daniel Carter, a campus sexual-assault advocate for a nonprofit at the time of the alleged assault, told The Hollywood Reporter. "It was the constant contact and fear of seeing her assailants on campus. This was long before any real guidance on sexual assault came out."
Beyond a public campaign to press colleges to rethink how they approach campus sexual assault, the U.S. Education Department in 2011 issued guidance to schools that many have argued lowered the standard of proof in such cases to a "preponderance of the evidence," meaning the cases need more evidence suggesting that an offense was committed than not. Previously, schools often required "clear and convincing evidence" to deem a student guilty. And federal regulations that went into effect last year require schools to offer "primary prevention and awareness programs" to students aimed at reducing sexual assault on campus. The classes cover what does and does not constitute consent, and make clear that bystanders who might witness an assault have a responsibility to intervene.
"I think by today's legal standards, a lot has changed with regards to universities and the laws in sexual assault," the young woman's brother told Variety. "I feel certain if this were to happen in 2016, the outcome would be different than it was. Courts are a lot stricter about this kind of thing. You don't touch someone who is so intoxicated—period."
"I must admit Penn State has a horrendous record," he added. "And Jerry Sandusky is just the tip of the iceberg. The University has a history of protecting [athletes]."
While some universities have heeded calls to do more to protect victims (California passed a "yes means yes" law whose proponents said took the burden of "no means no" off the victims, for example), others have pushed back. Oklahoma Wesleyan University recently joined a lawsuit questioning the administration's guidance. The suit, brought by a University of Virginia student, says that the administration's guidance steps on the due-process rights of the accused. The student was found responsible for sexual misconduct, but officials said that likely would not have been the case if the school had continued using the "clear and convincing" framework. And Harvard Law School professors penned a statement against the Ivy League school's updated campus sexual-assault policies, which they argue lacks due process for the accused, among other things.
Parker, who has maintained his innocence, wrote in a Facebook post Tuesday night, "I myself just learned that the young woman ended her own life several years ago and I am filled with profound sorrow…I can't tell you how hard it is to hear this news. I can't help but think of all the implications this has for her family."
"I look back on that time, my indignant attitude and my heartfelt mission to prove my innocence with eyes that are more wise with time," he added. "I see now that I may not have shown enough empathy even as I fought to clear my name. Empathy for the young woman and empathy for the seriousness of the situation I put myself and others in."
The case has now become part of a larger, complicated picture of a man who has widely been credited with furthering an important conversation about the lack of diversity in the entertainment world, but who those close to the accuser say ultimately derailed a young woman's life. Parker is reportedly set to embark on a roadshow that would have him visiting college campuses to discuss social justice and other issues, and movie executives are reportedly reevaluating whether that makes sense in light of recent news.
Houser hopes the case will serve as a reminder that people who are accused of sex crimes are not easily put into a box; they don't all act and look the same. "They have skills, they're talented, they have friends and family, they vote, they shovel other people's walks … People want to say sex offenders are all bad and they're not. People can do really good things and really bad things and that's just life," she said. But Houser also said she hopes the case is a reminder of how infrequently people make false allegations about sexual assault. Just because someone is an athlete or doesn't fit a certain expectation for what a person capable of such a crime looks like, doesn't mean he or she isn't capable of committing assault.
Tracy was initially reluctant to comment on Parker and his film, saying that she could not possibly be unbiased. But in a short follow-up phone call, she said it was important for Parker to be able to visit campuses and to discuss the film, but that he should also be prepared to address the alleged assault as well, noting that slavery and rape are often intertwined topics. Freedom of speech is "so essential" in academic communities, she added. For Tracy, the drudging up of the case is a chance to remind people that "the depth of bias against rape victims continues." Many of the allegations of assault she's heard in the last four or five years, she said, "resemble in great detail" the allegations her client made all those years ago. "I think," she said, "a lot of the problems continue to exist."
Hayley Glatter contributed reporting.