A New Argument for More Diverse Classrooms
U.S. Education Secretary John King will argue that interactions with children from different backgrounds prepare students for the workforce.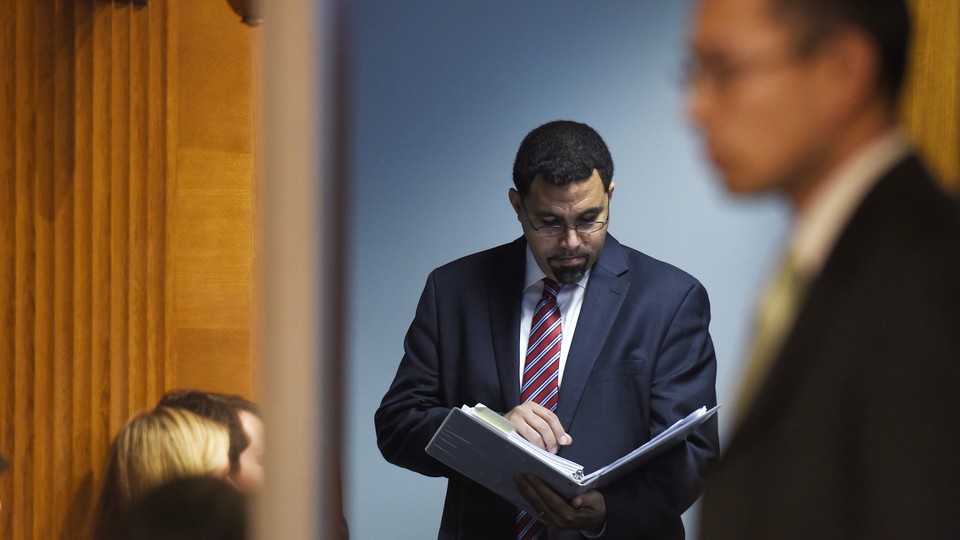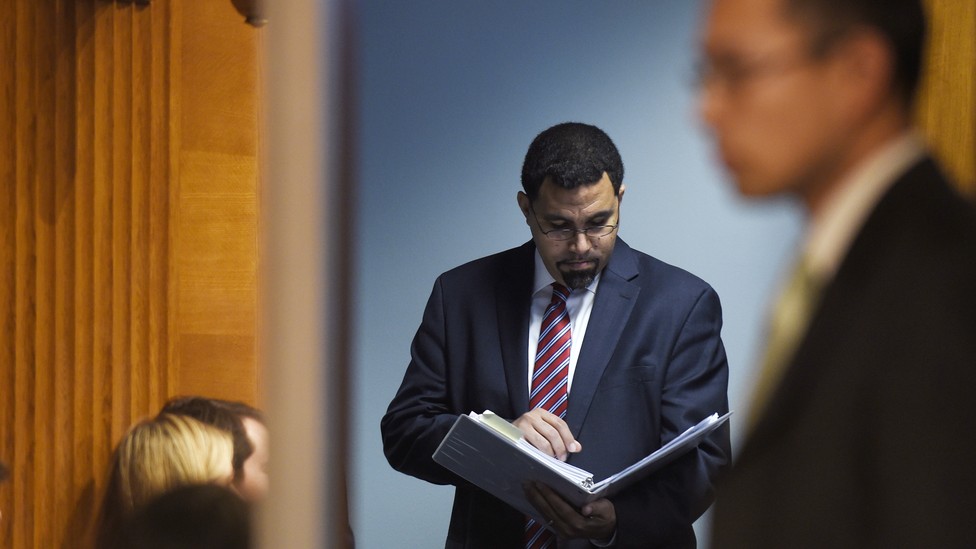 Perhaps no U.S. education secretary has had more personal experience with the power America's public-school system has to lift up students who have the odds stacked against them than John King. At least when it works as intended.
A Puerto Rican and African American whose parents had both passed away by the time he was 12, King has repeatedly credited New York public schools for saving his life and shaping its trajectory. King attended P.S. 276 in Canarsie and Mark Twain Junior High School in Coney Island, at the time both diverse schools that exposed him not only to high-quality curriculum, but to students and teachers from backgrounds and cultures wildly different from his own.
"As a kid, it gave me a sense of different cultural experiences that people had and different traditions that people had, and as a parent, that has been an important part of thinking about the schools for my daughters," King said during an interview at his Washington, D.C., office.
On Friday, Secretary King will call on parents and teachers at the National PTA Convention in Orlando to create diverse schools where students of all racial and socioeconomic backgrounds have access to good teachers and learning opportunities like he did. "Like math and reading, like science, social studies, and the arts, diversity is no longer a luxury," King will say. "It's essential for helping our students get ready for the world they will encounter after high school and, increasingly, throughout their lives."
Research has long suggested that all students benefit when they attend diverse schools. But many schools remain largely segregated and those that serve children of color tend to have less-experienced teachers, fewer advanced courses, and resources stretched thin. And while more than half of the nation's students are now children of color, more than 80 percent of teachers are white, and the majority are female.
Although many parents say they care about all children and support the creation of diverse schools, some, particularly affluent white families, have balked at attempts to integrate schools. So King will make the case that integration benefits not only black and brown students, who are disproportionately low-income, but their affluent white peers, too. "We have this emerging body of research around the importance of diversity for the success of organizations, and businesses," he said, "and so there's a case to be made that diversity is not just about trying to expand opportunities for low-income students, but really about our values as a country and to improve education outcomes for all students."
"In today's working world, your boss may not look like you, your office-mate may not worship like you, your project teammates may not speak the same language as you, and your customer may not live on the same continent as you," he will say in Orlando. "Today, cross-cultural literacy is another way of saying competitive advantage."
King pointed during our conversation to places like Hartford, Connecticut, and Louisville, Kentucky, cities that have taken steps to preserve integration in the years after court orders mandated it. (Orlando's desegregation order was lifted just a few years ago.) Parents in Hartford, he will say, "are opting to send their kids to diverse schools beyond their neighborhoods because they didn't want them to only encounter other students just like them." That may be true, but it's also true that Hartford has given parents incentives to choose certain schools by creating draws, such as magnet schools, dual-language programs, and STEM-focused approaches, that appeal to parents of all backgrounds. King thinks that's a good thing and wants more districts to look to the idea as a way to increase diversity.  "There's something about trying to figure out what will draw families and students to a school," said King, whose younger daughter attends a magnet school just outside Washington, D.C. "Those can be a way to draw a diverse student population."
The secretary will also make the argument that the the Every Student Succeeds Act, the nation's new federal education law, offers schools an opportunity to promote diversity not only in schools, but in individual classes. States will have more flexibility than under the previous federal education law when it comes to deciding how to improve low-performing schools or schools where certain subgroups of students, such as English-language learners, are struggling. "A state could prioritize the creation of a socioeconomic-diversity initiative as an approach to school improvement," he said. King wants schools and even the colleges that train teachers to be more deliberate about presenting students with a diverse range of material. "I do worry that there are schools who sometimes are … they may have a diverse student body, but the AP classes aren't diverse, and so schools do need to be intentional about creating diverse classroom experiences for students, and diversity isn't about just the sort of enrollment stage, diversity is really an institutional commitment to valuing the opportunity to share across different perspectives," he said. "I think that's something that teacher preparation programs need to be attentive to as well as state and district leaders."
King will also call for a more diverse teaching force, an effort he acknowledges is right now hampered by both recruitment and retention issues. Districts and others need to "be intentional about building a diverse pipeline of teachers," he said, noting that the Obama administration has proposed loan forgiveness for some teachers willing to go to challenging schools. He's also interested in efforts to recruit paraprofessionals, who tend to be more diverse, to become teachers. But, he noted, teachers of color need more support once they enter classrooms.
In a piece for the Washington Post earlier this year, King wrote: "According to some African American male teachers, the 'invisible tax' is imposed on them when they are the only or one of only a few nonwhite male educators in the building. It is paid, for example, when these teachers, who make up only 2 percent of the teaching force nationally, are expected to serve as school disciplinarians based on an assumption that they will be better able to communicate with African American boys with behavior issues."
Sharif El-Mekki, the principal at Mastery Charter School-Shoemaker Campus in Philadelphia, said he'd like to see families of color be more supportive of their children becoming teachers, but he added that much of their trepidation likely comes from the fact that "so many of our diverse populations have had absolutely miserable experiences in school and that plays a part in it."
However difficult, El-Mekki is convinced the effort to both diversify schools and the teachers in them is worthwhile. "If children can't practice interacting in a diverse setting within schools and classrooms, we're almost always going to be behind" as a nation, he said. "Children need to see windows and mirrors; they need to see themselves and others. A school is a great place to come together."
El-Mekki, who had been pre-law, said he was shot playing football after college and instead decided to work with "kids who looked like my assailant." It eventually lead him to teaching, and to what he sees as spreading "social justice in the classroom." He wonders, he said, about the potential impact a diverse schooling might have on the future judges or police officers of a community. If they see a positive male of color as a role model, would they be more open to people of different backgrounds as adults?
King, for one, is certain that his experience as a student in integrated New York schools, "prepared me for the diverse context in which we live and work." During his PTA speech, he will implore parents and teachers to recognize that pushing for diverse schools is good for all children. "What I'm asking you today is to act not only in the interest of someone else's kids," he will say, "but also to act boldly in the interest of your own."