Where Are All the Kidcasts?
Kids learn from podcasts, so why aren't adults making more for them?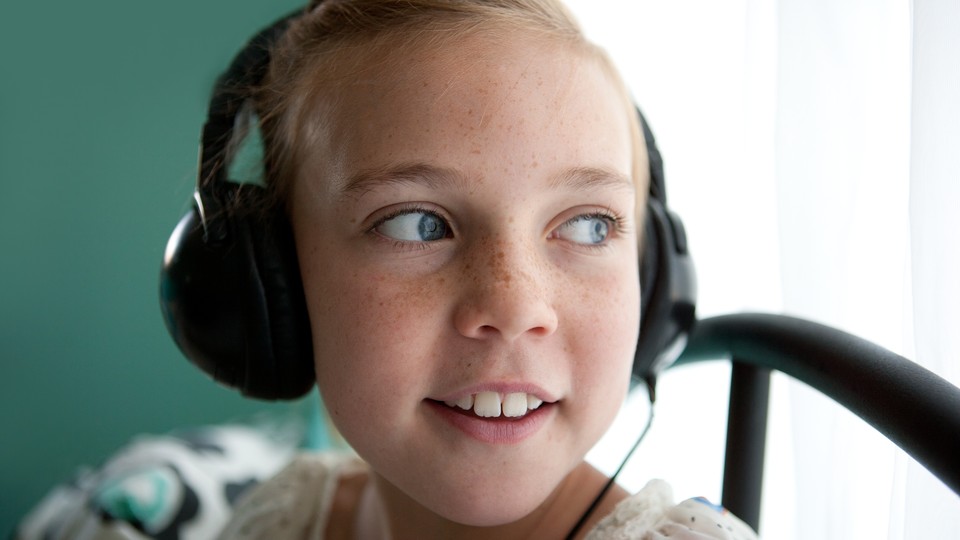 Updated on April 1, 2016
"The guilt of a parent who puts the television on to pacify their children is one of the most powerful emotional forces in existence," lamented Gimlet's Matt Lieber in a recent panel on podcasting. An audience member had just asked if the industry was planning on "growing the audience younger"—did the panelists (all audio specialists) think kids would even engage with podcasts? "A podcast aimed at 3-10-year-olds that parents could actually tolerate—if you could do it right—would be an unbelievable hit," Lieber replied. The other panelists agreed, chiming in with anecdotes about their teenagers' addiction to the podcast Welcome to Night Vale, and bemoaning the lack of original audio content made for younger kids.
Apple may have discontinued the device that gave the podcast its name, but the medium has exploded in recent years. In 2014, Sarah Koenig's Serial reached 5 million downloads or streams faster than any podcast before it. That same year, NPR saw a 75 percent increase in podcast downloads, and three new podcasting networks were born. A recent report by Edison Research noted that the number of Americans listening to at least one podcast each month has grown almost 25 percent since 2015.
And yet, while adults and teens could easily fill their waking hours with audio, kids would struggle to fill a few. The crowded Kids & Family section of iTunes has surprisingly little to offer children, save for a handful of audiobook-like storytelling podcasts, and some programs that spin off major brands (like Sesame Street Podcast, Despicable Me, and Nick Jr.).
The obvious follow-up question is why? Podcasts for kids seem like such a no-brainer. Podcasts could offer a solution to kids overdosing on dreaded "screentime," a way to entertain and educate kids without fear of burning their retinas or letting their imaginations go to ruin. Plus, they could fit seamlessly into existing routines, filling long car trips or down-time before bed.
"One argument we've heard is that kids won't sit through podcasts if they're not being engaged visually," said Molly Bloom, one of the producers of the children's podcast Brains On!, echoing a sentiment I heard many times while researching this article. "But kids are used to hearing stories all the time."
Practically a unicorn in the podcasting world, Brains On! is a science podcast for children with the motto "we're serious about being curious." Channeling early Radiolab, each episode seeks to answer a question posed at the start—Why are no two snowflakes the same? Why does tickling make you laugh? What makes paint stick?—through a series of interviews. The questions come from intrepid young reporters, with a different child co-hosting the show each week. The answers come from adult experts in different fields: snake handlers, food scientists, astronauts, and so on.
Since early 2015, Brains On! has consistently claimed one of the top spots in the Kids & Family section of iTunes. The podcast's loyal audience of 6-to-12 year-olds (and their parents) supply the producers—three folks from public radio: Bloom, Marc Sanchez, and Sanden Totten—with the questions to be explored in future episodes. Each week the producers receive numerous emails, tweets, and handwritten letters from kids, thankful parents, and teachers who use the program to meet certain curriculum requirements. The same is true of Tumble, another science podcast for children, produced by the husband-and-wife duo Marshall Escamilla and Lindsay Patterson—a teacher and science reporter, respectively.
Although it's hard to pin down data on listeners, it's clear that kids are already tuning in—and not just to Brains On! and Tumble. Public-radio producers told me that kids as young as six are already listening to select episodes of podcasts targeted at adults, like Radiolab, Invisibilia, and the tongue-in-cheek tribute to radio-of-the-past, Thrilling Adventure Hour. Older kids need no encouragement: Freakonomics and Serial both have substantial teen followings, and teenage girls are the primary audience of Welcome to Night Vale, a comedic show about a fictional, conspiracy-laden town.
The absence of images in podcasts seems to be a source of their creative potential. Without visuals, listeners are required to fill the gaps—and when these listeners are children, the results can be powerful. Numerous studies have found that children between the ages of seven and 13 respond more creatively to radio stories than to stories shown on television. Audio stories prompted kids to draw more novel pictures, think up more unique questions, and solve problems in a more imaginative way than did TV tales.
Not only are children listening and responding creatively, observations suggest they're also learning. When Patterson, one of the producers of the children's science podcast Tumble, conducted a series of focus groups, she found that kids as young as six focused for the duration of her 15-minute show. Minutes after hearing a podcast about spiders, she saw a group of kids huddled around a dead wasp, examining it and debating what had killed it. When she asked if they normally led backyard investigations, they said no. "They had listened, and they really got it," she wrote in a recent piece for Current, on the value of podcasts for kids
Meanwhile, the public-radio veteran Monica Brady-Myerov recalled a moment in the car with her 9-year-old daughter: "We were listening to NPR, as we do every day, and my third-grader asked a smart question about a story we were listening to." The realization that her daughter was learning from audio led Brady-Myerov to found Listen Current, a company working to bring public radio into the classroom by curating content and providing resources to help teachers meet curricular requirements.
When it comes to using public radio in the classroom, Brady-Myerov believes three-to-five-minute segments are most effective, leaving the teacher significant time to build a lesson around the audio. "That's not to say children can't or won't listen longer," she said, "that's just what we've found works in the school setting."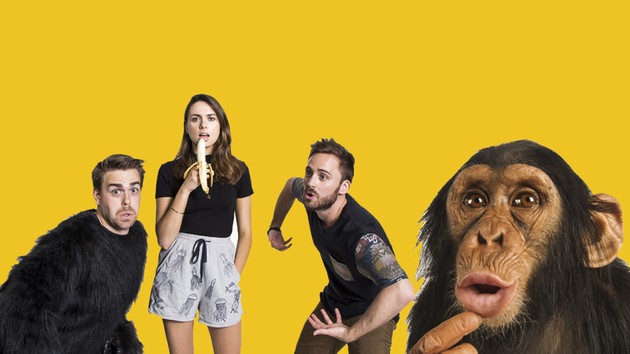 That said, a number of schools have already begun incorporating longer podcasts into their curricula, to great success. In the past year, the producers of Brains On! have heard from first- to sixth-grade teachers in Detroit, Florida, and Wisconsin who use the 15-to-30 minute podcast in their classrooms. Inspired by the show, one class in South Carolina even produced its own podcast on bugs. Meanwhile, high-school teachers in California, Connecticut, Chicago, and a handful of other states have been using Radiolab, This American Life, StoryCorps, and, overwhelmingly, Serial. The English teacher and Atlantic contributing writer Michael Godsey's 10th- and 11th-graders were so enthralled by Koenig's investigative podcast that they began skipping other classes to listen to it. And, as Godsey reported in a recent piece for The Atlantic, TeachersPayTeachers.com (a site where educators can purchase lesson plans) saw a 21 percent increase in downloads of plans related to podcasts in 2014, and a 650 percent increase in 2015.
Research further supports the benefits of audio learning for children. When words are spoken aloud, kids can understand and engage with ideas that are two to three grade-levels higher than their reading level would normally allow. Aural learning is particularly helpful for students who have dyslexia, are blind, or for whom English is their second language, who might struggle with reading or find it helpful to follow a transcript while listening.
Clearly children failing to engage with audio is not the problem.
Perhaps the most convincing argument I encountered for the dearth of kid-targeted audio is the lack of precedent. "[Creating content for kids] has been a problem for everybody—terrestrial radio, public radio—for a long time. No one wants to touch this, even though it's really interesting content," said Caitlin Thompson, the director of content for Acast, a podcast-hosting platform.
"There [are] a lot of natural barriers within the public-radio infrastructure to getting new content on the radio," explained Patterson. Hurdles include a lengthy piloting process that determines if a show should be afforded airtime, and oftentimes-steep distribution fees. "New content for a new audience would be even more difficult," she added.
Though podcasting lacks such barriers—requiring little more than ideas, a microphone or two, some simple audio-editing software, and wi-fi—it failed to fill the kid-programming void. When the medium emerged in the early 2000s, it consisted mostly of software developers and public-radio personalities making podcasts for people in their industries about topics related to those industries—namely, media and tech. "People were making podcasts that appealed to other people like them," explained Andy Bowers, head of content at Panoply, Slate's podcast network. "They say, write what you know, I think people were podcasting what they know—their own interests." As podcasting became more accessible and a greater number of people entered the sphere, podcasting on a greater range of topics, Bowers believes this trend continued. "And of course, 5- and 6-year-olds can't really produce their own podcasts," he added. (They can, however, host their own podcasts. In the children's program The Show About Science, a 5-year-old named Nate interviews chemists, punk rockers, his mom, and more about animals, medicine, and other important scientific matters).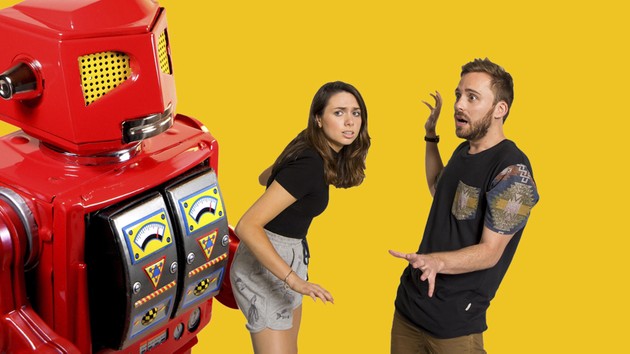 Difficulty obtaining and comparing data about podcast audiences—a struggle felt throughout the medium—may help explain why this gap has yet to be filled. The numerous methods that exist for downloading and streaming podcasts (including mobile apps, desktop apps, and shows' own websites) combined with a lack of measurement guidelines make it almost impossible to accurately gauge listener metrics. That the lion's share of podcasts is downloaded doesn't help: once a podcast is downloaded, all ties are severed and producers can't know who's listening, where they're listening, for how long they're listening, or if they listen to the shows they download at all. Without such analytics, podcasts are often seen as a less appealing medium for advertisers, many of which have been forced to rely on outdated methods like direct-response advertising—e.g., ads that promise 10 percent off a purchase if you enter a certain offer code.
When it comes to adults, listener surveys can help fill the data void. "Adults get back to you, they tweet at you, they leave voicemails, they tell you what they like and don't like, what they listen to," explained Thompson. "With kids the interaction is a lot trickier. The feedback loop is broken or, at least, it's not as powerful as in other forms of media." As a result, kids programs might struggle more than others to monetize.
These aren't insurmountable hurdles, though. Children's television has been highly profitable since the '90s when programming proliferated, dedicated networks for children emerged, and shows began targeting more specific age brackets. Clearly, there are advertisers out there who believe children influence family spending and who want to capture this audience. As Bowers explained: "Anyone producing content for kids would obviously want to be careful who their advertisers are, but there are a lot of advertisers out there who are interested and might fit the mission of a given show." One company that's advertised in Brains On! and the Panoply parenting podcast Mom and Dad are Fighting is Little Passports, which sends children a suitcase of goodies to help them follow two fictional explorers around the world and learn about geography, travel, and language as they go. "All the feedback we've got from listeners is that kids love these things and parents love them too, because they're really educational," he added.
That the arguments for the lack of kidcasts are so unsatisfying provides hope; it seems there's little to stop the spread of child-friendly audio. "With podcasting, this could all change in six months," said Thompson. "You don't need to go through a lengthy piloting process with a station in order to use their satellite. You can control the distribution." And, after you've invested in microphones and editing software, the production costs can be almost non-existent. Arguably the greatest cost is people's time.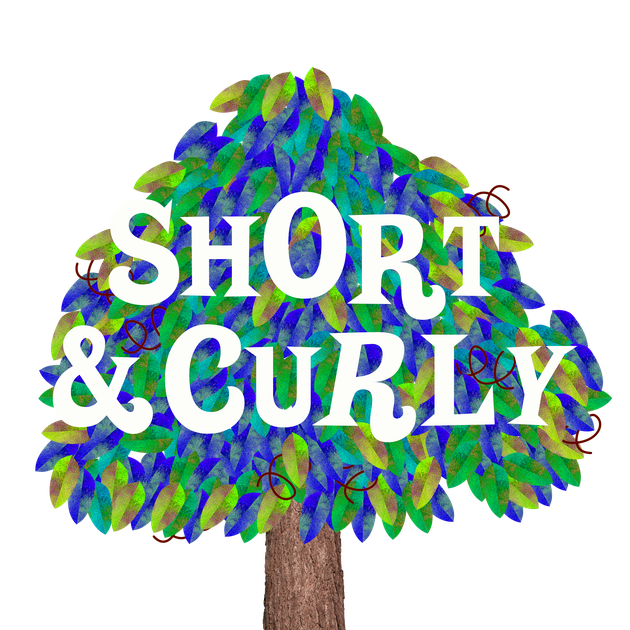 From a marketing perspective, it seems like a smart move for them; interested children are the future public radio audience, why not get them started young? Australian broadcasters have already taken steps in the right direction: last week, the Australian Broadcast Corporation launched a podcast for 7-12 year-olds. Called Short & Curly, the show explores curly ethical questions—Is stealing music and jokes really stealing? Should chimps have the same rights as kids? Is it ever okay to fight back against a bully?—in 15-to-20-minute episodes. A couple of producers I spoke to in the states ]mentioned they're also considering producing more kid-friendly content, but were as yet unable to offer more information.
As for adults, the programming possibilities are almost endless. "Our podcast is only half an hour long," Bloom said, "and there are lots of hours in a day to listen to podcasts."