Unequal Discipline at Charter Schools
The debate surrounding a new report misses the point that black students and kids with disabilities are suspended at higher rates than their peers.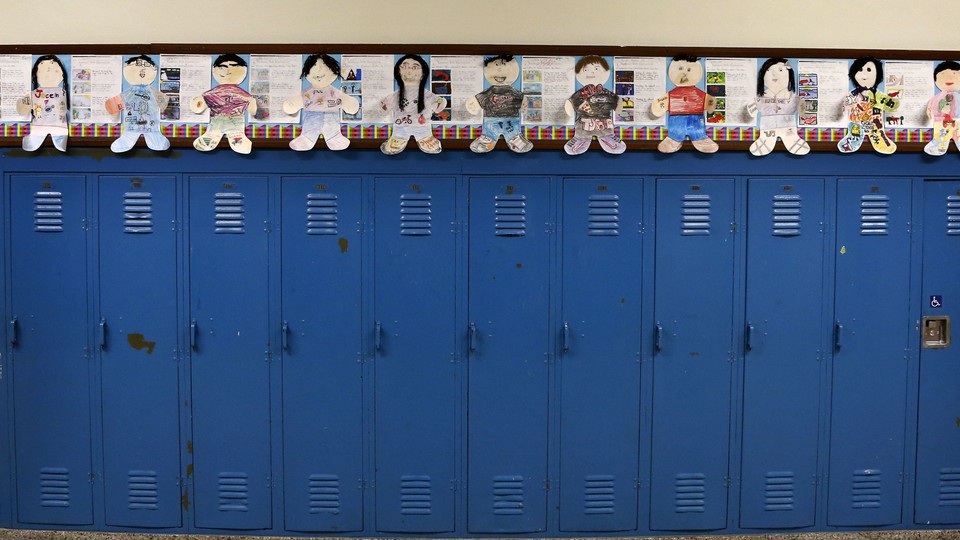 ​​​​​​
A new report has charter-school advocates crying foul and their opponents cheering. In the process, the broader point that some schools have seriously questionable student-discipline practices is being lost in the crossfire. This isn't exactly surprising. Nothing sparks an uproar in education like a charter-school debate, but it's worth taking a step back to focus on what's actually going on.
The report, published by the Center for Civil Rights Remedies at the University of California, Los Angeles, examines for the first time how charter schools across the country administer discipline. The authors found that black students and children with disabilities are disproportionately more likely to be suspended than their white and non-disabled charter-school peers. Charter opponents glommed onto the findings as evidence that charters are bad, while proponents played defense by saying that the disparities exist in traditional public schools. This is true. The report's authors don't deny this.
The report stems from the fact that since charters took off two decades ago, this is the first time they've had to report discipline data to the federal government. Using figures from the 2011-12 academic year, the latest year for which there is nationwide data, the report finds that almost half of black charter students at the secondary level attended one of 270 charters that were both largely segregated (at least 80 percent black students) and where the aggregate black suspension rate was 25 percent. The authors also note that 235 charter schools suspended at least half of their students with disabilities.
The disparity, argues Daniel Losen, the director of the center and the lead author of the report, is the real problem. "This is a matter of civil rights," he said. Losen is worried that charter networks like Success Academies, which has touted its strict discipline practices, are driving the conversation about what discipline in charter schools should look like and making it harder for charters that support concepts such as restorative justice (the practice of using mediation and dialogue to resolve issues instead of suspensions) to gain a foothold. While there are certainly restorative-justice critics, particularly where training in how to administer the concept has been piecemeal, proponents, including Losen, argue it can help reduce racial disparities in suspension rates. Studies suggest that kids who are suspended, especially repeatedly, are more likely to drop out of school, more likely to end up in jail, and less likely to find meaningful employment. "As taxpayers," Losen said, "we should also be concerned, because zero tolerance has a real economic cost."
The authors also express concern that some charter schools are dissuading children with disabilities from enrolling, which may contribute to the high marks some zero-tolerance schools report. Nationally, charters enroll a lower percentage of kids with disabilities than traditional public schools. Success Academy, New York City's largest network of charter schools, was criticized last year when a "Got to Go" list created by one of its schools of children it wanted to leave came to light and raised questions about whether some charters succeed by pushing some students away. While private schools have the option to limit who they enroll, charters, the authors argue, should not be permitted to discourage certain students from enrolling.
The timing of the report is no coincidence. As states work to determine how they will implement the new Every Student Succeeds Act, the United States's federal education law, some have the option to exempt charters from certain requirements. The report urges states not to do this, and argues that charters, which are publicly funded but privately run, are in a unique position to reform how they administer school discipline because there are fewer political barriers standing in their way. "There is no reason why charter schools cannot help to establish best practices that could, in turn, inform all public schools," the authors write. "Whether or not charters become leaders in this area, applying federal law to charter schools will mean that, if a more effective approach than zero tolerance can be found, charter schools, like non-charters, are obligated to adopt the change."
While the report doesn't go into detail about specific schools that have adopted less punitive discipline measures, it finds that more charter schools at the elementary level have low suspension rates than high suspension rates. A separate study out of Stanford University last year suggested that charters in some states do a better job than traditional public schools of educating English-language learners. "There is this huge contrast and it's not like all charters are higher suspending," Losen said. The issue, he argues, is a lack of transparency. "If you have choice, you have to have information," he said. "Some parents might not be so eager to send their kids if they knew."
The report comes as charter-school advocates push to enact state laws that allow these schools to operate. As the Hamilton Project notes, 41 states had at least one charter school last year. But court battles in Washington and other states have thrust some charter schools and their students into limbo over questions about how the schools are funded and run. Charter proponents have criticized several aspects of the report, alleging in part that the use of 2011-12 data does not provide an accurate picture of how charters discipline students now. This may be the case for some states, but more recent state-level data indicates that disparities in suspension rates are still a reality.
Regardless, it's a fight with no clear end, and this latest report serves as new fodder for both sides. The problem is that the most important point, that black children and those with disabilities are suspended from school at disproportionately high rates, is lost in the clatter.