Homeschooling Without God
Non-religious families often find it difficult to educate their children without relying on conservative Christian curricula and communities.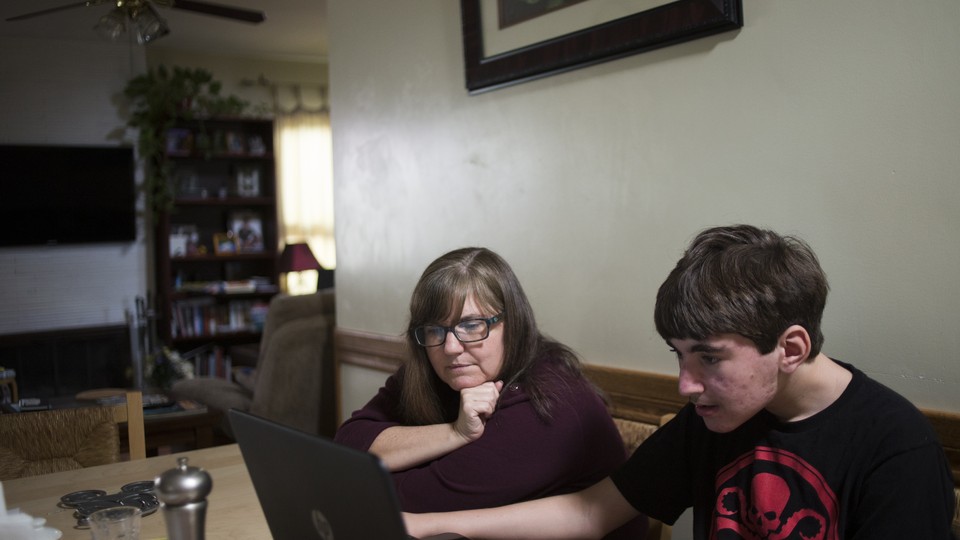 The modern homeschooling movement is one of revolt. From its humble beginnings in the '70s, led by graduates of the hippie generation who saw public schools as too constrained and religious, to its pop-cultural peak in the '80s and '90s under conservative Christians who wanted more God and less evolution in the classroom, homeschoolers and their parents have pushed aggressively against mainstream education.
Today, there are more than 1.7 million homeschooled kids in the U.S., roughly double the number of those at the turn of 21st century. Religious families, nearly exclusively Christians, make up more than two-thirds of them, and religious curricula and social groups dominate the community. In states where homeschoolers are required to be part of a larger "umbrella school" to meet government learning standards, those networks are frequently organized by churches.
For a small segment of parents and kids who opt out of traditional public schooling, something is changing: They are also opting out of religion. Studies suggest that young Americans are more likely than their older peers not to identify with any religion. While about one in five of all Americans aren't affiliated with a religious group, the same is true of roughly one in three people in their 20s and 30s. And while atheists and agnostics account for just a sliver of the country's population, more than two-thirds of them are under 50. The number of those under 18 may also be growing. In recent years, advocacy groups have successfully launched a handful of secular clubs in high schools across the country. For some of today's kids, being non-religious isn't special; it's normal.
"More and more people want to teach their particular set of values and beliefs in schools and not have the state do it," said Brian D. Ray, the president of the Salem, Oregon-based National Home Education Research Institute, who has studied homeschooling for three decades. As the number of "atheists, agnostics and secular people grow, there are more of them homeschooling, too."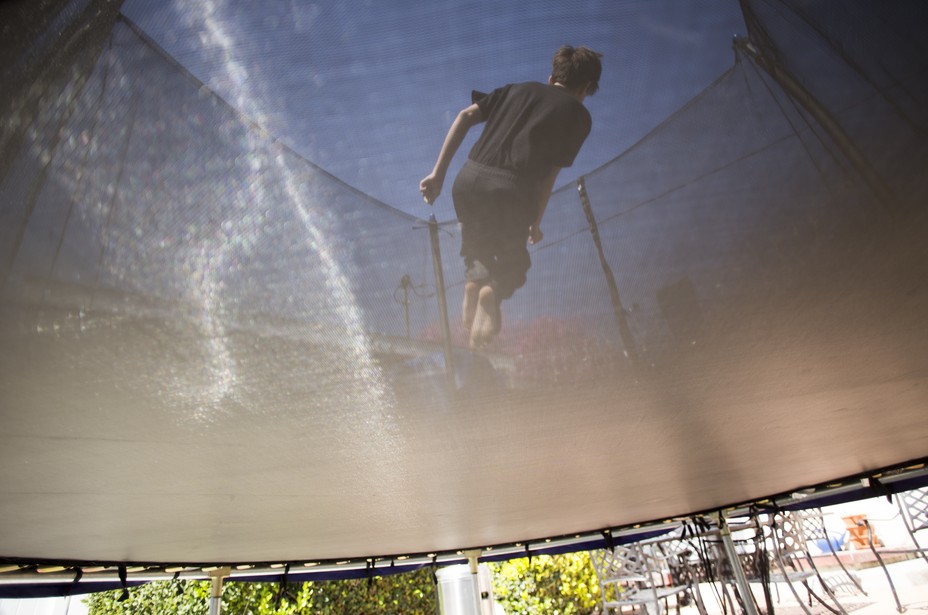 "I never intended to homeschool. I'm an accidental homeschooler, you could say," said Laura Smith, 49, who has homeschooled her 14-year-old son Aiden since August. Her elder son attends public high school in their California city, Long Beach, where the family lives in a modest suburban home about 20 minutes from the ocean.
"Then I got this kid. The school system was sucking the life out of him. He had ADHD and dysgraphia," a disorder that makes it difficult for him to express himself in handwriting. A special-education teacher, who Smith described as emotionally "abusive," didn't seem to her to be interested in helping him improve.
There are a lot of hurdles to success in homeschooling: meeting state guidelines, making sure your child gets a high school degree, helping your child compete for college admissions, and more. Non-religious families face an additional challenge: finding lesson plans, qualified teachers, and daytime social groups that aren't overtly religious. Parents often decide what kind of religious or non-religious education their kids will get, and the kids either follow suit or rebel. In Aiden's case, things happened differently.
"I didn't ever believe in God," said Aiden, who started calling himself an atheist after learning the word from a segment on The Daily Show when he was in sixth grade. "Religion just makes no sense."
When Smith decided to homeschool her son and started searching online for resources, she realized most homeschool families are Christian. Eventually, she started following secular homeschooling message boards and Facebook groups to figure out which lesson plans are atheist-friendly and which science books and instructors will teach evolution. Finding non-religious resources has been difficult at times. "You can't even buy a planner sometimes without there being Bible verses on it," she said.
"You can't even buy a planner sometimes without there being Bible verses on it."
Each day, Aiden wakes up around 10 a.m., ready to sit at the dining table or his desk and start on a mildly plotted schedule of math, science, social studies, English, and P.E. He uses a computer to bypass his handwriting problems, and he and his mom have come up with creative interpretations of traditional subjects that get him more excited to learn. For English, he's writing a review of the film Aliens, and last month, his writing project was an essay arguing against the death penalty. For science, he's creating a comic book based on Batman, in which the Joker and Scarecrow sell poisons on the black market. For P.E., he takes figure-skating lessons on the weekends—he's currently working on his single-Axel jump and recently auditioned to play a pirate in a Peter Pan kids' ice show.
Every 20 days, Smith turns in Aiden's work to a learning specialist from Excel, the charter school he's enrolled in as a homeschooler, and she regularly writes summaries of his lessons for state audits. In California, enrolling in a charter is one way many homeschooling parents get public funding to support their kids' educational needs. For Aiden, this includes speech classes and occupational therapy to help with his handwriting, along with the homeschoolers' art class and science labs he attends.
Religion often comes up in his home-based classroom. His first essay as a homeschooler over the summer was about Kim Davis, the Kentucky clerk who wouldn't issue marriage licenses to gay couples. Here's what he wrote, in its original form:
Recently in the news there's a clerk not making marriage license for any couple. The First Amendment works with and against the clerk. Some parts of the First Amendment include freedom of press, assembly and religion. The whole reason we know this is because of the press. The county clerk couldn't tell the press to leave because it goes against this amendment. Now the whole world knows about this crazy county clerk … People think it means you can discriminate because of your religion but it's actually the opposite.
"I just don't think [religion] is real. The first thing is that a snake talked," Aiden said, recalling the story of Adam and Eve. "After I heard that, I completely gave up on it."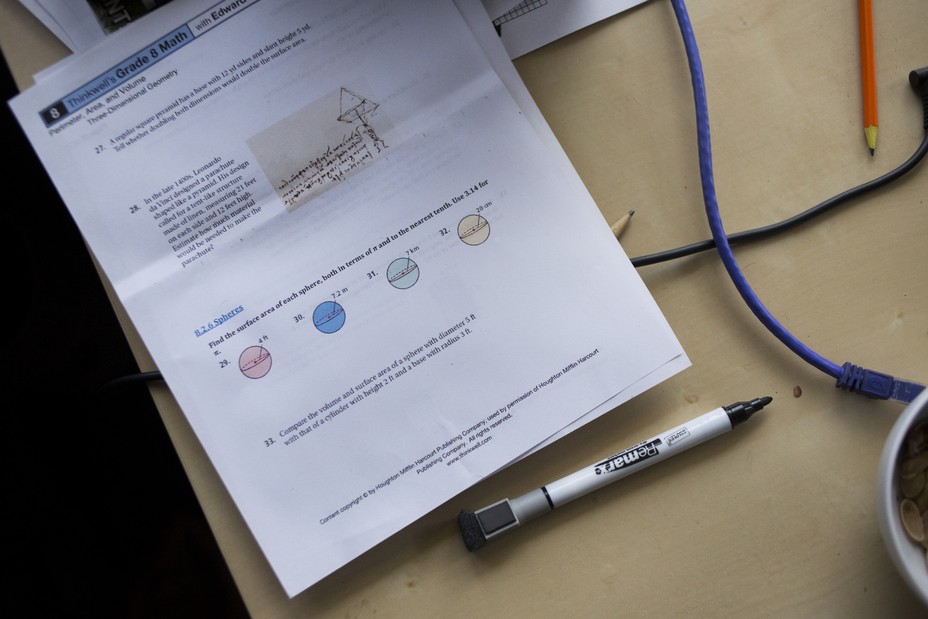 Talking to secular homeschoolers, one theme comes up repeatedly: Each family and child is different and went into homeschooling for different reasons. Some Christian parents seek out secular homeschooling forums and curricula for their kids not because they are against religion, but because they don't think religion belongs in education. Others live the Bible Belt and sought out homeschooling to completely remove religion from their kids' upbringing. Still others decide to homeschool because their kids have learning disabilities and weren't performing well in public school—for them, finding a secular form of education isn't a priority.
Many atheist, agnostic, and non-religious kids and parents credit social media with helping them realize there are others like them. In nearly every place in the U.S. where there are homeschoolers, there are organized "park days" where kids get together weekly to play with other kids, go on field trips, or participate in sports. The California Homeschool Network, an extensive but incomplete compendium of resources in the state, lists 47 Christian homeschool-support and park-day groups, and seven that are secular. But across the state and country, there are dozens, perhaps hundreds, of secular homeschool Facebook groups where moms and dads post photos, hatch ideas for social gatherings, and discuss their struggles and successes with state laws.
In Chapel Hill, North Carolina, Lara Corbell has homeschooled her daughters, a seventh grader and a fifth grader, for two years. She left her job as a merchandiser for Hallmark to teach her kids because her younger daughter was performing poorly in public school. The family doesn't attend church, although they celebrate a secular version of Christmas and Easter. The kids like the gifts and Easter baskets, Corbell said, but "we had issues with lying about Santa." Corbell stopped attending church when she was five after she told her dad she "didn't like it," and services are largely foreign to her girls.
"I was thinking I'd just plug these words into Google and get some resources but every single thing I would delve into would have some religion in it. It was so frustrating," Corbell, 45, said of her first foray into homeschooling. "It's not about being anti-religion. It's just that you want to teach kids your own belief system. I just wanted unbiased resources."
Now, Corbell runs SecularHomeSchoolFamilies.com, where she vets hundreds of secular-friendly curricula and parenting guides and lists Facebook groups across the country for parents and kids to join. In the Chapel Hill-Durham-Raleigh area, she's part of a group with 900 members.
"It's not about being anti-religion. It's just that you want to teach kids your own belief system."
From San Diego, Blair Lee runs SEA (Secular, Eclectic, Academic) Homeschoolers, a Facebook group of nearly 5,000 members across the country. She homeschools her 16-year-old son, who says he leans toward Buddhism and Baha'ism and has authored chemistry and biology lesson plans under a series called R.E.A.L. Science Odyssey. "For homeschoolers, sometimes we beat ourselves up about the differences between us—who is atheist, who is secular, who is religious but interested in teaching real science to their kids," she said. "The truth is, our differences are our strength."
There are those like Mollie Yoshimoto, the 35-year-old mother of 7-year-old Jake, who she homeschools in Hesperia, California. Yoshimoto didn't grow up with religion and never embraced or rejected it. She wants her son to make his own choices. "I don't want to indoctrinate my kid on whether religion is this way or that way. Being around religious people is not a big deal, I just don't want it to be the only thing," she said.
According to the Homeschool Legal Defense Association, a Purcellville, Virginia-based Christian group that has frequently brought lawsuits against state and federal schooling authorities on behalf of homeschoolers, about 25 percent of homeschooling families are secular, while roughly two-thirds are Christian. That group of atheist, agnostic, and non-religious homeschoolers is bound to grow as more people identify as non-religious. It's hard to say exactly how many American kids identify as secular and how many of them are homeschooled, since surveys typically focus on adults over the age of 18. But "while we don't have data on the religious experiences of adolescents directly, we have asked questions about the type and frequency of religious practices Americans participated in during childhood," said Dan Cox, the director of research at the Public Religion Research Institute, in an email. "We've found that younger adults today are far less likely to have participated regularly in religious activities when they were growing up than previous generations."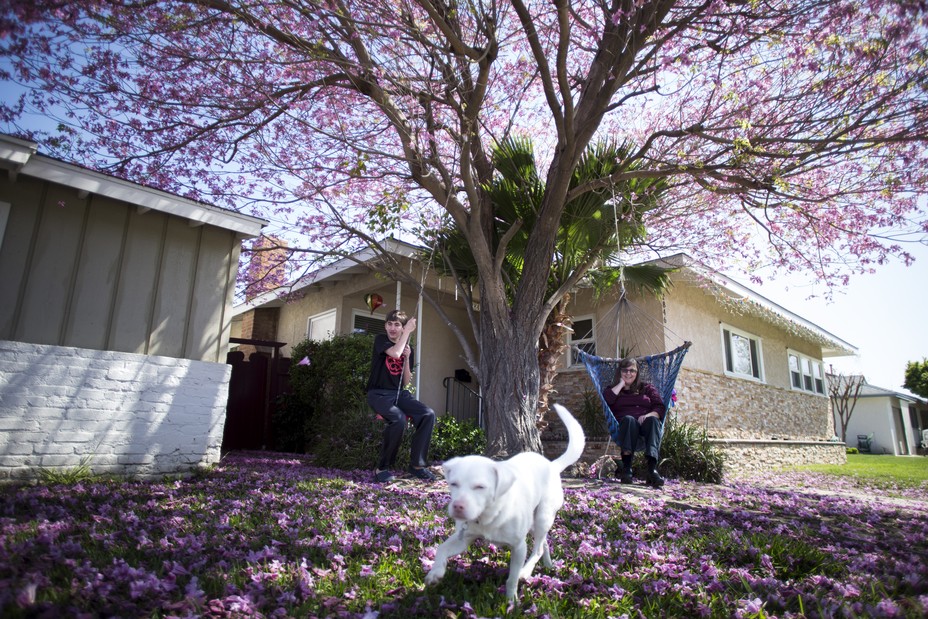 Sometimes, those non-religious kids even reshape their families. Smith, the mom in Long Beach, grew up in a secular Jewish home and sent her kids to the Jewish Community Center for preschool. When her sons both became atheists, she became one, too. "I'm happier with atheist children. As time goes by, it makes more sense to me," she said. Still, there are little artifacts of faith in her family's house. A menorah sits next to a bookshelf in the living room, otherwise crowded with Aiden's figure-skating trophies. Each year, the family celebrates Hanukkah to honor their Jewish cultural background. Aiden's dad and Smith's husband, Kemal, is a Turkish-born Shiite Muslim, yet like his wife, he isn't religious. The family also celebrates a holiday from his upbringing: Şeker Bayramı, the festival after the fasting month of Ramadan that's more commonly known as Eid al-Fitr. The kids mostly like it because they get free candy, Smith said.
While he was working on his Aliens review and comic book in March, Aiden talked with his mom about everything from spelling to politics (he's a Bernie Sanders fan) to Christianity. "You know, there's one religion that makes no sense at all. I think it's called Mormon. I saw it in an episode of South Park," he said during a study break.
"You have to realize you have friends who are religious," his mom replied.
"I know, I know, that's why I don't talk about it with them," Aiden said.
The conversation veered into the delicate balance of raising an outspoken atheist teen in a world that's largely religious. The family recently found out the family next door is conservative and Christian after they put up a Ben Carson-for-president sign on their lawn. Aiden and his mom decided to stick to talking about pets with them, rather than politics or faith. Years ago, a former neighbor told Aiden about hell, and how gay people—like his aunt—end up there. Smith said these kinds of incidents make her fume, and have pushed her toward atheism.
"After years of this being shoved at him, things he doesn't even remember while in public school, sometimes I just want to shove it back," Smith said.
As Aiden gets better at his English essays and dives deeper into social-studies lessons, more of his schoolwork revolves around criticism of religion in one way or another.
"Jesus was a carpenter. He did some nice things," Aiden said during that recent study break at the dinner table. But "he didn't actually create a religion. He was Jewish."
"And he celebrated Passover, if you believe the stories," his mom added.
"I believe historians," Aiden replied.