W.E.B. Du Bois at Fisk University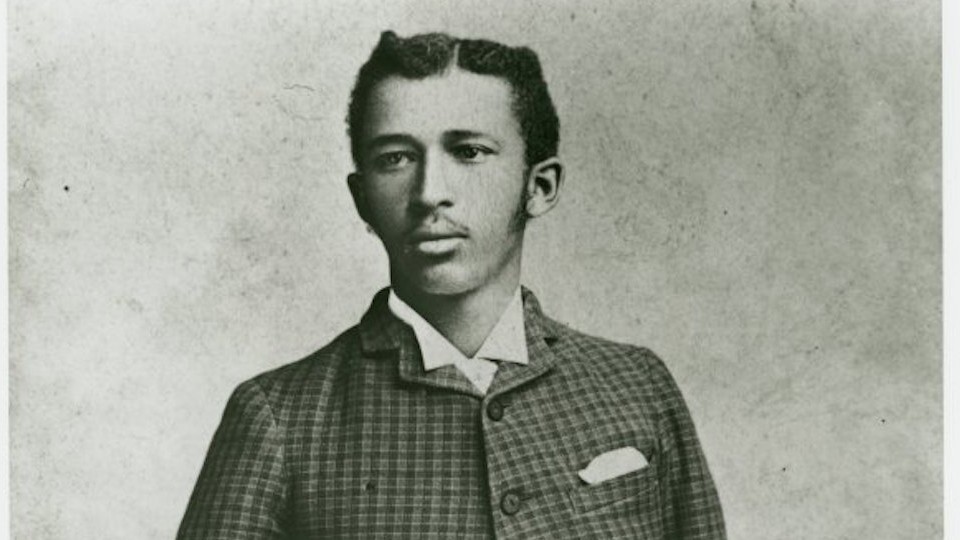 Editor's Note:
This article previously appeared in a different format as part of The Atlantic's Notes section, retired in 2021.
A reader reacts to my note celebrating Du Bois's birthday:
I know DuBois was a Harvard Man, but he also received a degree from Fisk. He means a lot to his undergraduate alma mater, and I'm sure his fellow alums would appreciate this being acknowledged during Black History Month.
Here's some more background on Du Bois's time at Fisk University, from the DuBoisopedia (yes, that's a real thing):
In 1885, after graduating top in his class at Great Barrington High School the preceding year, Du Bois set off for Fisk University in Nashville, Tennessee. A Congregational college for Negroes in the South, Du Bois was grateful to continue his education at attend Fisk, but had his heart set on enrolling at Harvard. Without the money to attend a university like Harvard and perhaps just a little shy on the educational training required for admittance, Harvard was still beyond his grasp. With the support of four Congregational churches in Great Barrington (Mass.), each pledging $25 a year to cover the tuition, however, Fisk was within his reach.
Despite his disappointment in having to defer his dream to attend Harvard, Du Bois was not unhappy to travel South. His family and friends, on the other hand, did not share his excitement. He recalls their reaction in his Autobiography: "My family and colored friends rather resented the idea. Their Northern free Negro prejudice naturally revolted at the idea of sending me to the former land of slavery, either for education or living."

Instead of sharing this sentiment, Du Bois actually looked forward to the change. With the loss of his mother, Mary Silvina Burghardt Du Bois, earlier the same year, Du Bois suddenly felt alone. The realization dawned that those schoolmates, with whom he was used to being on equal terms, would now be socially isolated from him. Lacking a group of young people with whom he could identify and associate, Great Barrington seemed lonely. In Nashville he would come into contact for the first time with a large community of Blacks, and the prospect was exciting.

Arriving on campus at the age of 17, already a sophomore because of the superiority of his New England education, Du Bois not only performed well academically at Fisk, but socially. A popular student by his own account, he edited the school newspaper, the Fisk Herald, and devoted himself to public speaking, becoming in his own words "an impassioned orator."

His enthusiastic admittance into a large African American community is relayed in an 1886 letter to Mr. Scudder, a pastor in Great Barrington. He writes, "… I can hardly realize they are all my people; that this great assembly of youth and intelligence are representatives of a race which twenty years ago was in bondage."
Today, Fisk's honors program is named for Du Bois. The university also notes this piece of historical trivia:
Ironically, Booker T. Washington, whose philosophies clashed greatly with Du Bois', served on Fisk's Board of Trustees and sent his own children to the university.