How Should Colleges Share Ideas?
A group of state schools will test programs for helping first-year students succeed.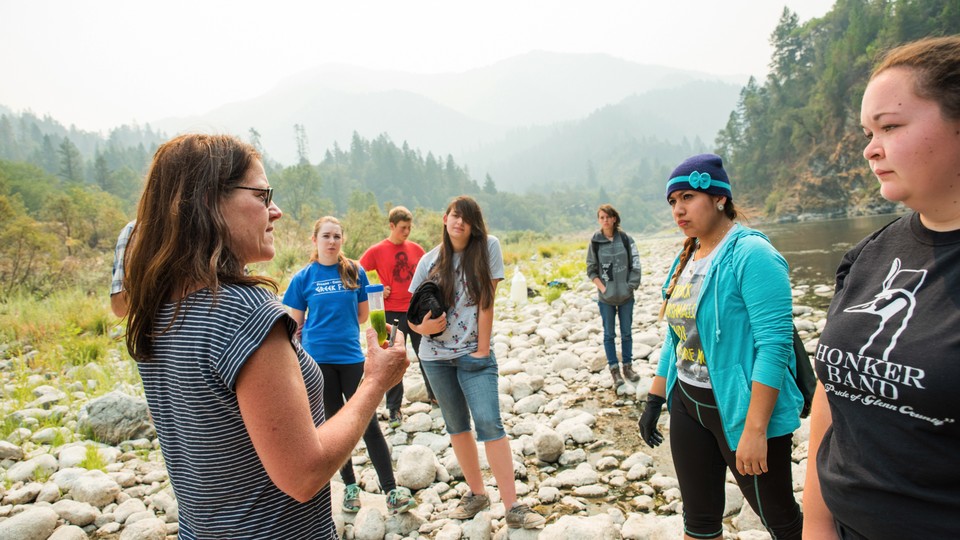 Innovation in higher education has mostly been relegated to individual campuses, often in the form of a small pilot program. A college tests an initiative with a small pool of students, and if the data look promising, it may expand it—eventually. What colleges want now, they say, is scale. Enter crowdsourcing.
Academia is turning to the power of crowdsourcing to solve one of its most pressing problems: how to better serve and adapt to the changing needs of first-year students who are more likely to work full-time and support a family, and are also increasingly low-income and first-generation, many of them students of color.
Historically, innovating and implementing new ideas in academia is slow. Humboldt State University, for example, offers one-on-one mentoring for first-year, first-generation students. Last year, it launched a STEM program for first-time freshmen that promotes hands-on, interdisciplinary learning. Though successful, both are small—built for 75 students in the case of the STEM program; the mentoring program is not yet offered to all eligible first-years.
"We haven't yet been able to build out everything to get to everybody and we still have a retention rate and four- and six-year graduation rates that are not where we think they can be," says Theo Kalikow, Humboldt State's outgoing interim provost. "There are a lot of other things we need to know that we don't know on our campus. While we can share some of the things that seem to be working for us, there are other campuses that have other pieces of a first-year program that we can learn from."
Humboldt State is one of 44 campuses selected by the American Association of State Colleges and Universities, its parent association, to participate in a major crowdsourcing effort launching Thursday. AASCU has curated a list of what it calls "the most promising practices" from a review of tested strategies from across the country. Each campus has to commit to at least one strategy at four levels: institutional, curriculum, faculty/staff, and students.
Individual campuses may have figured out how to serve students better in a particular area, say mentoring and advising, but might need help in navigating things like curriculum redesign, rewarding faculty, developing career pathways, and using predictive analytics.
"We don't have a knowledge problem, we have an implementation problem," says George Mehaffy, AASCU's vice president for academic leadership and change. "Collectively we do know what works, but individually we don't. This is an attempt to move from a whole series of people who have their own experience of success with a particular strategy, policy, or practice and now bringing a lot of people together and having everyone understand that and begin to implement that on multiple campuses."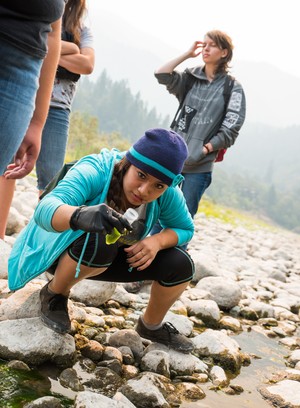 Each campus will have direct support from AASCU, which will connect campuses tackling similar issues and send education and technical consultants to campuses. AASCU will collect metrics on progress and share the results with all 44 campuses. The project, "Re-Imagining the First Year of college," is designed to provide campuses with a safe space to experiment and fail—to swap out what simply isn't working—as well as to make good ideas better and adapt new ideas to fit their needs.
By the end of three years, the goal is for each campus to have a more comprehensive strategy for student success with measurable results on things like retention and credits earned, plus a broader support network. AASCU will have a fine-tuned repository of best practices with qualitative and quantitative metrics to share with both its network and the broader higher education community.
---
Disclosure: The American Association of State Colleges and Universities' "Re-imagining The First Year of College" program is funded through the Bill and Melinda Gates Foundation and USA Funds. The Atlantic's Next America project is funded in part by a grant from the Bill and Melinda Gates Foundation.