Black History Month in Schools—Retire or Reboot?
Now in its 40th year, questions remain about the value of commemorating it in classrooms.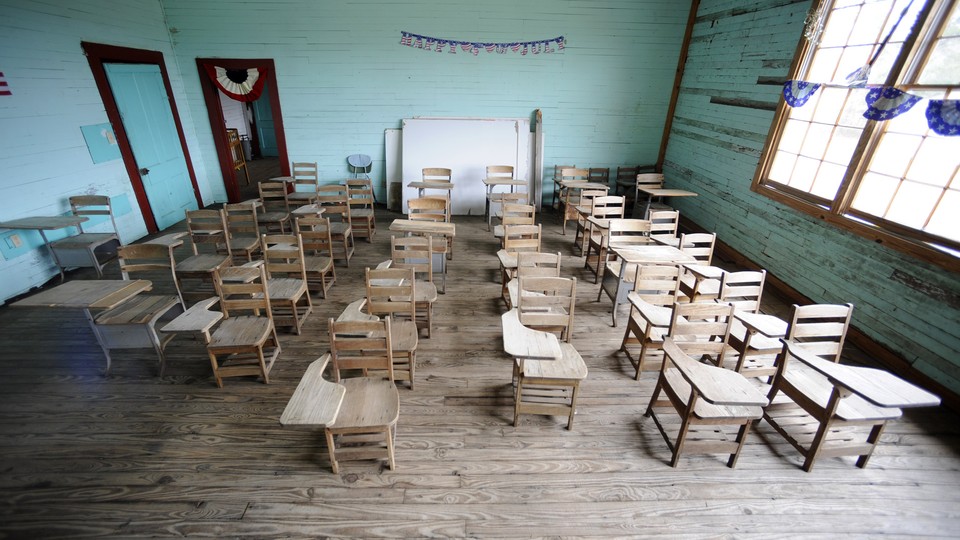 The seed of what is now known as Black History Month was planted in the doctoral thesis of Carter G. Woodson, a noted scholar, author, and co-founder of the Association for the Study of Negro Life and History. The son of former slaves, Woodson received a Ph.D. in 1912 from Harvard University, where he studied under renowned historians who minimized the importance and vitality of black history. But Woodson would not be deterred. He believed the heritage and contributions of black Americans was excluded from history, and he saw this knowledge as essential to social change.
Woodson's dedication to the research and promotion of black history has been memorialized by his actions—in 1926 he declared the second week of February Negro History Week—and his words:
If a race has no history, if it has no worthwhile tradition, it becomes a negligible factor in the thought of the world, and it stands in danger of being exterminated.
Today Woodson's brainchild is the entire month of February. First celebrated in 1976, Black History Month was the result of a growing racial pride and consciousness of black Americans and Woodson's association pushing to expand the weekly celebration. Now a well-entrenched, nationally recognized observance, Black History Month is a commemoration that might be short in days but is increasingly long on controversy. In the last month—in examples that cross racial boundaries—the black actress and conservative commentator Stacey Dash called to eliminate Black History Month, labeling it a vestige of segregation, while Republicans in the Kansas legislature questioned if an entire month dedicated to honoring black history was "too long."
In one corner, advocates of Black History Month argue that a special month is needed to celebrate and recognize the achievements of black Americans in a country where European history dominates historical discourse. In the other corner, critics cast doubt that Black History Month is still relevant with the gains made in race relations—a black U.S. president the most visible sign—and detractors charge it is detrimental in the long term to pigeonhole black history into a month-long observance. Somewhere caught in the middle are educators and schools.
A driving force behind Woodson setting aside time to study and reflect on black culture was his frustration that children—black and nonblack students—were deprived of learning in America's schools about black achievements. Yet according to the NAACP, even the creator hoped the time would come when a black history week was unnecessary. Woodson was optimistic that America "would willingly recognize the contributions of black Americans as a legitimate and integral part of the history of this country." But research shows this goal is far from complete.
Teaching Tolerance, a project of the Southern Poverty Law Center, in 2014 graded all 50 states and the District of Columbia on how well their public schools taught the civil-rights era to students. Twenty states received a failing grade, and in five states—Alaska, Iowa, Maine, Oregon, and Wyoming—civil-rights education was totally absent from state standards. Overall, the study found less teaching of the civil-rights movement in states outside the South and those with fewer black residents. The report paints an unfavorable picture of schools where a crucial event in black history is largely ignored.
As a former student in Rockville, Maryland, Zia Hassan recalls February as the time when students were encouraged, or sometimes even mandated, to read the work of black authors, which he found meaningful. His view of Black History Month is more nuanced as an adult. "I believe that having a month for black history compartmentalizes the issue, as if once the month is over we can turn our attention away from it again until the next year," said Hassan, a fourth-grade English language-arts teacher at Truesdell Elementary School in Washington, D.C.
Explaining his teaching philosophy, Hassan said a worthwhile history curriculum is one that would have "slavery and racism ingrained within it, just as it is in American society. It would not be discussed as a side issue." He values a month when black authors and historical figures can be studied exclusively, but Hassan believes Black History Month as observed in many schools sends a troubling message to students that "we're allowed to grapple with [black issues] less in, say, March or April … It is important to discuss issues of race in the context of current events throughout the year, no matter the unit topic."
The classroom Hassan describes, however, is hardly the norm. Teacher materials produced for February's celebration of black history are often limited to the most-celebrated black Americans—Martin Luther King, Jr., George Washington Carver, Rosa Parks—with a smattering of black athletes and entertainers tossed in. Raquel Willis, a writer and racial-justice activist in Atlanta, remembers annual Black History Month school displays in her hometown of Augusta, Georgia, as neither memorable nor notable. "There was always a focus on the civil-rights movement and it was as if black history stopped once Dr. King died," Willis said. "We rarely learned about anyone new from year to year, and we also didn't get a context of different time periods. I would've loved to have delved into African history, the Harlem Renaissance, black life in the 1970s, and beyond."
The problem lies not with specialized months to commemorate marginalized groups and communities, said Willis, but with schools that fail to incorporate the full range of diversity as part of their mission. "If there is a concerted effort to approach Black History Month in new ways each year, then we can combat some of the issues of only highlighting certain movements, figures, and events," she said. Also, learning more about black women and LGBTQ individuals in her formative years would have put her more at ease identifying as a transgender woman.
"It shouldn't have taken 20 years for me to learn about Audre Lorde, Bayard Rustin, and Marsha P. Johnson," said Willis. "As well, I think it's of the utmost importance to highlight the figures of today. We tend to only highlight contemporary celebrities and politicians, ignoring that we have activists and community organizers that are still making an impact on a daily basis."
One person who fits that description is Blake Simons, the deputy communications director for the Afrikan Black Coalition, a statewide collective of black students in California. Before Simons was a student organizer he was a high-schooler in the California Bay Area, and his memories of Black History Month are still sharp. "I was the elephant in the room, or rather the token Negro, who was supposed to represent the entire race when students had questions about black history," said Simons, who was often on the receiving end of questions and awkward stares as the only black child in predominately white classrooms.
He said growing up it was always confusing why black history was only limited to one month. Since schools he attended never taught Simons about Woodson, "it made me feel as if my ancestors' worth was only valuable in the shortest month of the year." Recalling his schooling, Simons now rejects the one-dimensional portrayals of black historical figures. "Teachers often times painted Rosa Parks as only an activist who protested segregation on buses. When this is done, it erases the fact that Rosa Parks organized against sexual assault," he said.
Moving forward, Simons would like to see black history taught every day, in his view the only legitimate way to build racial and cultural understanding—and reflecting the spirit of Woodson's words and intentions. "Black history should be celebrated every day, because all history begins with black history. When black history is not taught throughout the year, it is reinforcing anti-blackness."