A Suspension for Melissa Click
The University of Missouri's board announced the move just days after prosecutors brought third-degree assault charges against her.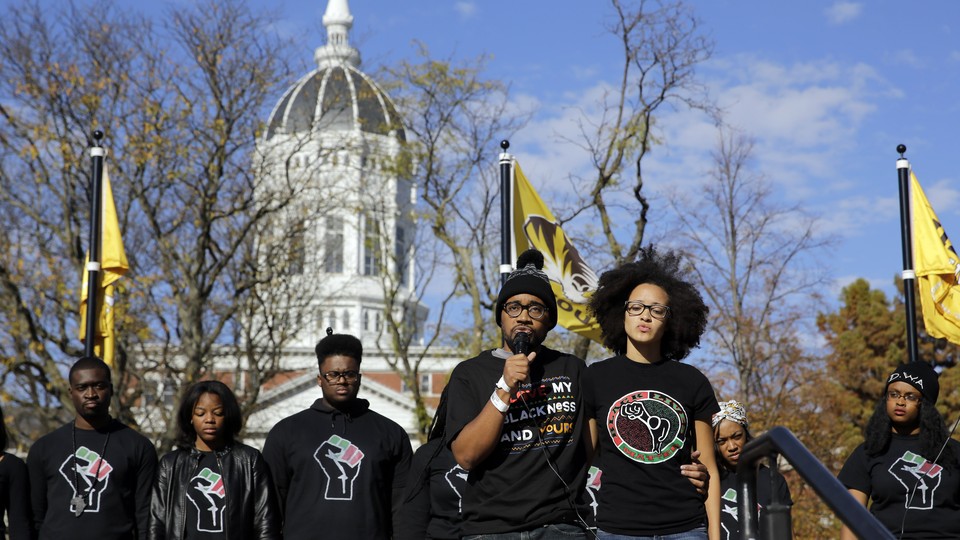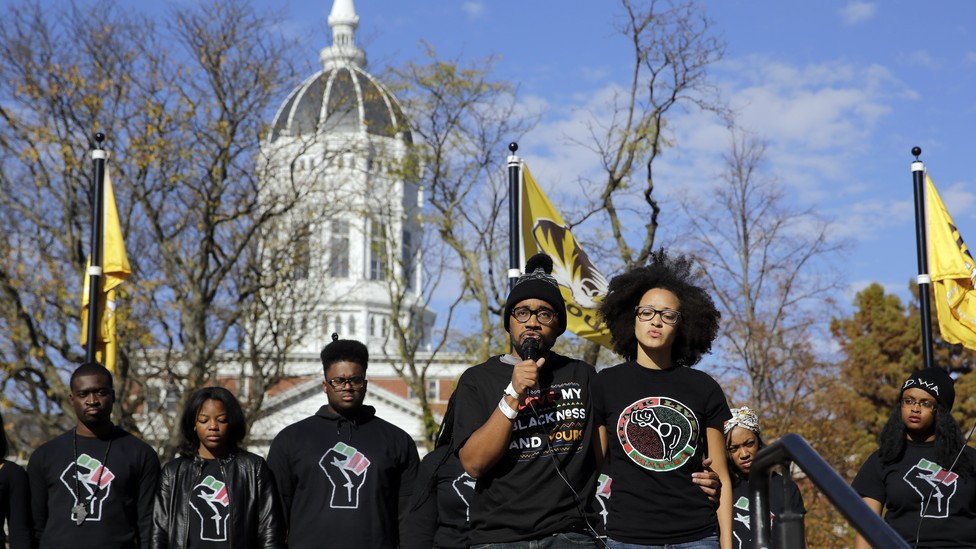 Just days after being charged with assault, Melissa Click, the University of Missouri assistant professor of communications who tried to kick student journalists out of a protest in November, has been suspended by the University.
Following a special board meeting Thursday, the University of Missouri Board of Curators declared Click "suspended pending further investigation." The board didn't indicate whether she will be paid or not during her suspension. On Monday, Click was charged with third-degree assault, a misdemeanor to which she has pleaded not guilty.
The suspension and charges are both delayed fallout from Click's actions during the race-related protests at Mizzou in November. Click angered free-speech proponents nationwide when she was filmed telling student journalists to stop documenting a demonstration at the Columbia campus on November 9—the same day the president of the university system and the chancellor of the Columbia campus stepped down. A video shows a debate between student protesters and journalists over First Amendment rights escalating when Click calls for "some muscle" to remove student videographer Mark Schierbecker.
After Schierbecker posted the video online, Click recieved a mountain of angry email, and her "courtesy" affiliation at Mizzou's school of journalism was revoked. In December, a group of state Republican lawmakers wrote a letter to the university asking that she be fired. In response, a group of more than 100 faculty members wrote a letter supporting her, calling the video "at most a regrettable mistake."
Just Monday, interim Chancellor Hank Foley said the university would "allow due process to play out" and not rush to a decision regarding Click's employment or tenure status. At the time, Schierbecker told the AP he was "disappointed" by the announcement.
The St. Louis Post-Dispatch reports that Click is due in court in February. Meanwhile, student protests against racial insensitivity on campus inspired by those at Mizzou are happening across the country.