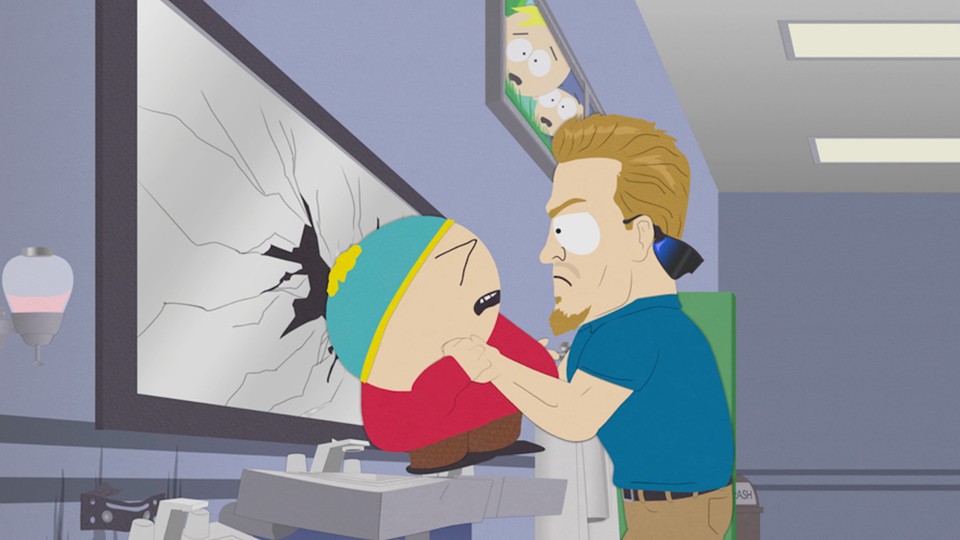 Editor's Note:
This article previously appeared in a different format as part of The Atlantic's Notes section, retired in 2021.
If you've been following the latest—and best yet—season of South Park and its signature character, here's a hilarious moment of life imitating art, flagged by a reader:
A professor at California State University, Los Angeles (CSULA), is at the center of an epic meltdown over an upcoming visit by conservative author Ben Shapiro. It all started when CSULA's branch of Young Americans for Freedom, a conservative youth organization, announced that Shapiro would be appearing Feb. 25 for a lecture title "When Diversity Becomes a Problem." [...]

[The professor] became enmeshed in a long-running, extremely bitter argument with supporters of the event, both on-campus and off. In the process, he repeatedly accused his opponents of white supremacy, and at one point suggested they show up at CSULA's campus gym for a fight. But they had best be careful before accepting the challenge, he warned, saying "I lift bro:"
The latest here.