What School Proposals Failed on the Ballot?
The results of Tuesday's elections could mean shifts in Common Core standards, teachers unions, and more.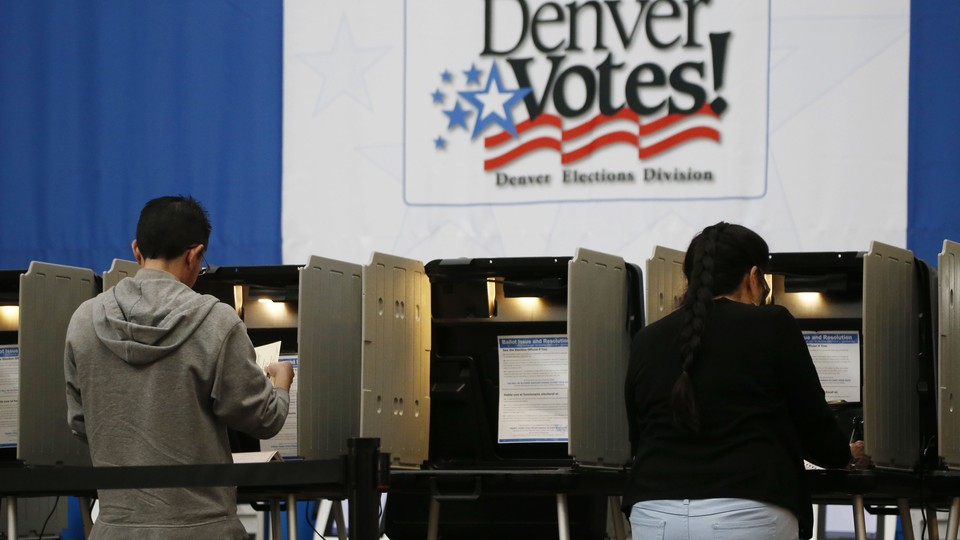 Kentucky was the first state to adopt the Common Core, but with a new Republican governor elected Tuesday—who opposes the standards for English language arts and math—that pioneering legacy could be upended. Indeed, while the 2016 presidential race has dominated the campaign news lately, state and local election results this week could have significant implications for education policy and funding, from Mississippi to Indianapolis, Indiana, and Jefferson County, Colorado.
In the Bluegrass State, Matt Bevin won what's widely been described as an upset victory over the state's Democratic attorney general. The governor-elect won't be able to throw out Kentucky's Common Core standards on his own, but he could appoint state school-board members who would support such a move. That's not to say that approach wouldn't face opposition. Kentucky's newly hired state education commissioner—Stephen Pruitt—is a strong Common Core supporter. (Pruitt previously worked for Achieve, a national organization that played a key role in helping to craft the standards.) Bevin also campaigned heavily on school choice, and pledged to support a coalition of black ministers' campaign to allow charter schools in the state, according to WDRB in Louisville.
In Louisiana, where a run-off race for governor takes place on November 21st, both John Bell Edwards, a Democrat, and David Vitter, a Republican, have pledged to overhaul and replace the Common Core standards. However, replacing the state superintendent—whose office would be responsible for implementing the new standards—isn't a unilateral decision the governor can make, as The Advocate reports. (John White, a rising young star among education "reformers," currently holds the post of state schools' chief.) And the majority of the leading candidates for Louisiana's education board support the Common Core, according to the newspaper.
Here are some other education-related election results: