Why For-Profit Colleges Become Nonprofits
The IRS may have a 'blind spot' when it comes to regulating postsecondary institutions.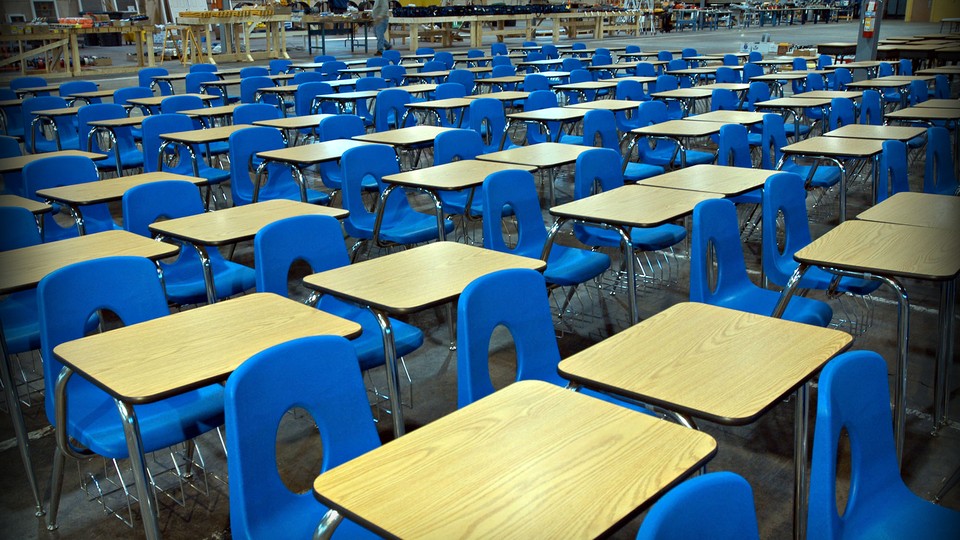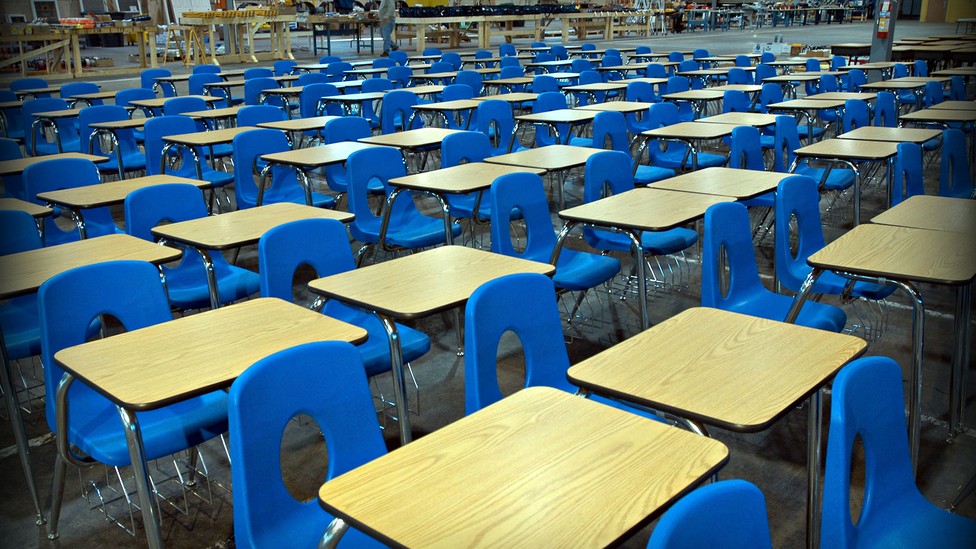 Throughout history, for-profit colleges have struggled to stay afloat in a sea of regulations and stigmas. Yet they've consistently found ways to survive—many of them through less-than-honest means.
This struggle traces back to World War II, when the GI Bill was enacted to support the higher-education pursuits of returning soldiers. The financial aid could be used at any type of school, and within a few years, more than 5,000 new for-profit colleges had popped up. Congress eventually passed legislation aimed at preventing for-profits colleges' abuse of the GI Bill and, later, federal student loans. The law stipulated that these colleges could only enroll loan recipients in vocational-training programs. But that only resulted in a new tug-of-war. Because the feds allowed colleges to self-certify their programs, many for-profits gradually relabeled more offerings as "vocational." Reforms ensued.
One of those reforms came in 1998, when Congress enacted a law prohibiting for-profit colleges from receiving more than 90 percent of their revenues from federal student aid. The idea was to clamp down on schools that were being bankrolled by taxpayers without producing a return on investment for students. But the policy, known as the 90-10 rule, has incentivized some for-profit colleges to aggressively, and often deceptively, recruit military veterans; these prospective students come with GI Bill and Department of Defense tuition-assistance funds that are exempt from that law. Legislation seeking to close this "loophole" has regularly failed to make it out of committee.
A separate set of  Obama administration regulations, however, has prompted a new kind of finagling, according to Robert Shireman, a senior fellow at the Century Foundation. In a report out this week, Shireman argues that a growing number of for-profit colleges are converting to nonprofit status even though they're effectively continuing to operate as for-profits—a trend on which news outlets have been reporting for some time. Shireman's report offers perhaps the most comprehensive analysis in that it's based on a wealth of communications and other records acquired from the Education Department and IRS, which regulates nonprofits. Focusing on four case studies—Herzing University, Remington Colleges, Everglades College, and the Center for Excellence in Higher Education—Shireman identifies what he describes as a "regulatory blind spot" in which the DOE and the IRS each think the other entity is making sure these colleges play by the rules.
It's not hard to understand why converting to nonprofits would be increasingly appealing to for-profit schools. For one, the Obama administration's new "gainful employment" policies specify that in order to receive federal student aid, for-profit schools must provide affordable training that leads to well-paying jobs. Traditional programs at nonprofit colleges are exempt from these policies (though nonprofit certificate programs aren't). For another, given how much bad press the for-profit sector has gotten—largely thanks to the high-profile meltdown of Corinthian Colleges earlier this year, as well as the scathing results of a recent two-year Senate investigation into such institutions—these conversions provide an opportunity to regain the public's confidence.
Nonprofits are, by definition, run by people who don't have a financial interest in the organization's outcomes. "Putting non-owners in control," Shireman writes, mutes "the temptation to 'cut corners on quality or otherwise take advantage of user vulnerability.'"  But according to Shireman, the one-time owners of the four institutions included in the report have in some way retained control of those schools. These former for-profit heads, he argues, still have a big say in the operations of the now-nonprofit schools—and some may even continue to reap what amounts to millions of dollars from those institutions.
Herzing, for example, became a nonprofit in January after it was bought out by a tax-exempt organization that the for-profit college's co-founder, Henry Herzing, had formed a few years earlier. That nonprofit—the Herzing Educational Foundation Ltd.—continues to lease property from Herzing family members, according to Shireman. The foundation has defended the integrity of the conversion; its attorneys told Shireman that any transactions have been approved by an independent board and that the institution has complied with conflict-of-interest rules. But a day after the nonprofit purchase went into effect, a state official quoted in the Milwaukee Journal Sentinel contended that Herzing had made the switch both to avoid federal regulations and tap into state grant funding. Congress has since questioned the move, with the IRS indicating that Herzing University's nonprofit application is "undergoing substantive review." (A spokesman for Herzing's accreditation agency, the Commission for Higher Learning, declined to comment on Shireman's report.)
Meanwhile, IRS records analyzed by Shireman show that the Center for Excellence in Higher Education (CEHE) in 2006 applied to switch its nonprofit status from charity to educational organization after acquiring a set of for-profit colleges. Those colleges belong to a man named Carl Barney—who also happens to be the CEHE's chairman. Only recently, according to Shireman, did the CEHE corporate entity incorporate additional members. "In other words, Carl Barney, who is owed $431 million by CEHE, fully controlled the supposedly nonprofit CEHE," Shireman writes.
Eric Juhlin, the nonprofit's CEO, adamantly denies the allegations of wrongdoing. "The author of this report, Robert Shireman, has a long and established history of bias against free market education," he said in an email. "CEHE's acquisition of the colleges in 2012 had absolutely nothing to do with regulatory avoidance, tax avoidance, or any other nefarious agenda as Mr. Shireman alleges in his obviously biased and misleading 'report'." Shireman's anti-free-market "agenda," according to Juhlin, "drives [his] blatant misrepresentations."
Shireman sticks by his findings, in part blaming the problem on disjointed and inconsistent bureaucratic protocol. The Education Department assumes the IRS is effectively regulating institutions that apply for nonprofit status, but the tax-collection agency leaves it up to the organizations' trustees to regulate themselves, he says. Only audits test the honesty of these individuals—but those audits typically take place years after the application process. Considering that there are more than 1.6 million tax-exempt organizations in the country, a lot of unscrupulous nonprofits manage to escape federal scrutiny. (Both Herzing's and CEHE's nonprofit conversions are still under review at the DOE and are thus still subject to the department's for-profit rules.)
While IRS employees may have raised questions about Everglades' conversion, for example, according to Shireman, it granted Remington's request for a rushed approval. "There may be an assumption [at the IRS] that the Education Department is paying close attention to [these conversions], but of course they're not," he says. And "the Education Department cannot rely on the IRS to protect the interests of the tax dollars that are flowing out" of those federal coffers.
"It's a newly emerging problem that's going to get worse if they don't take action," argues Shireman. And ultimately, he worries that the implications of these kinds of alleged practices could extend into the traditional higher-ed sector, with trustees of nonprofit colleges expecting the same rewards afforded to those former owners.
"A valid and complete conversion—led by trustees with no financial interest and operating in good faith—would provide the oversight that makes nonprofits a better value and less inclined toward predatory practices," Shireman writes. "Unfortunately, the conversion to nonprofit status is susceptible to abuse by covert for-profits—schools that obtain the nonprofit label yet continue operating like for-profit institutions—leaving consumers and taxpayers more vulnerable than ever."