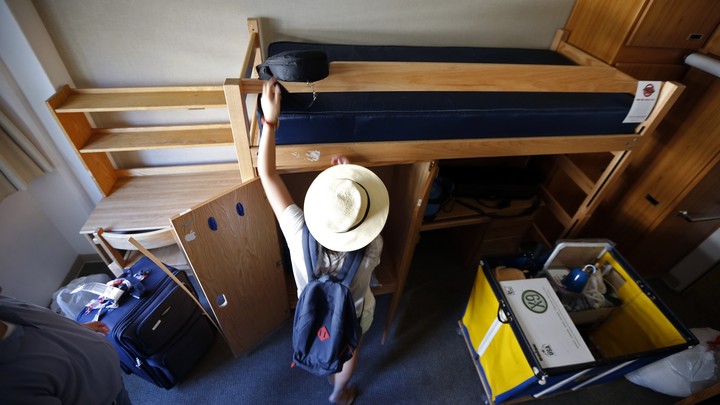 The idea behind public colleges is to provide students with a quality education for a reasonable price. They often provide opportunities for middle-class students who wouldn't qualify for need-based aid to attend private colleges or for first-generation college-goers who prefer to attend school close to home. These students feel the squeeze when institutional priorities shift toward their out-of-state peers.
Efforts to adjust tuition or student-composition policies—which at public institutions typically require approval from state lawmakers or regents—can cause political tensions. The rapid rise in nonresident students at UC Berkeley and UCLA in recent years prompted great controversy among legislators—a trend that UC President Janet Napolitano sought to curb by capping the numbers at 2014-15 levels.* But many other states, such as Michigan, have managed to make these changes with widespread support from taxpayers, business leaders, and policymakers, largely because these students help close the funding gap. Indeed, with declining funding from legislatures and rising operational costs, public colleges are making up for the budget shortfall with tuition from non-residents. In 2012, state schools received more money from tuition than they did from state funding.
On average, out-of-state students pay almost double—$32,762—for tuition and room and board than do in-state students, who pay $18,943. In fact, out-of-state tuition can be as high as three times that for in-state students. At the University of Maine's flagship campus in Orono, for example, in-state tuition and fees are about $10,606, while out-of-state students pay $30,000 for that same education. The price tag at a University of California school for out-of-state students is $35,070, compared with $12,192 for residents.
Public colleges also recruit out-of-state students with higher test scores to increase their competitive edge, perhaps luring them away from private colleges. According to a report last spring from the New America Foundation, public colleges frequently offer high-achieving out-of-state students merit aid as a means of incentivizing them to attend; new honors programs are another incentive.
Steven Burd, a senior policy analyst at the New America Foundation, said flagship public colleges are becoming "bastions of privilege" and told Inside Higher Ed that they're evading their responsibilities to educate kids in their states. In a New York Times' Upshot interview, Kevin Carey, who directs the education-policy program at the New America Foundation, described this process as "the creeping privatization of elite public universities."
Some school administrators, such as those at the University of Wisconsin, reason that they have to enroll out-of-state students simply because their states are graduating fewer high-schoolers than in the past. Rebecca Blank, the chancellor of the university's Madison campus, has argued that by bringing in new students to Wisconsin, some might stay, work there after graduation, and revitalize the state's workforce. But faculty have criticized the strategy as a revenue-raising tactic that hurts in-state students.
And overall, these phenomena suggest that public colleges and state governments are effectively tiptoeing away from their mission of providing their residents with a quality, affordable education.
---
* This article originally stated that Janet Napolitano had proposed raising the overall cap on out-of-state students at UC schools to two-thirds. We regret the error.
We want to hear what you think about this article. Submit a letter to the editor or write to letters@theatlantic.com.
Laura McKenna is a contributing writer for The Atlantic based in New Jersey.